After Gawker Takedown, Mark Zuckerberg Retains Peter Thiel on Facebook's Board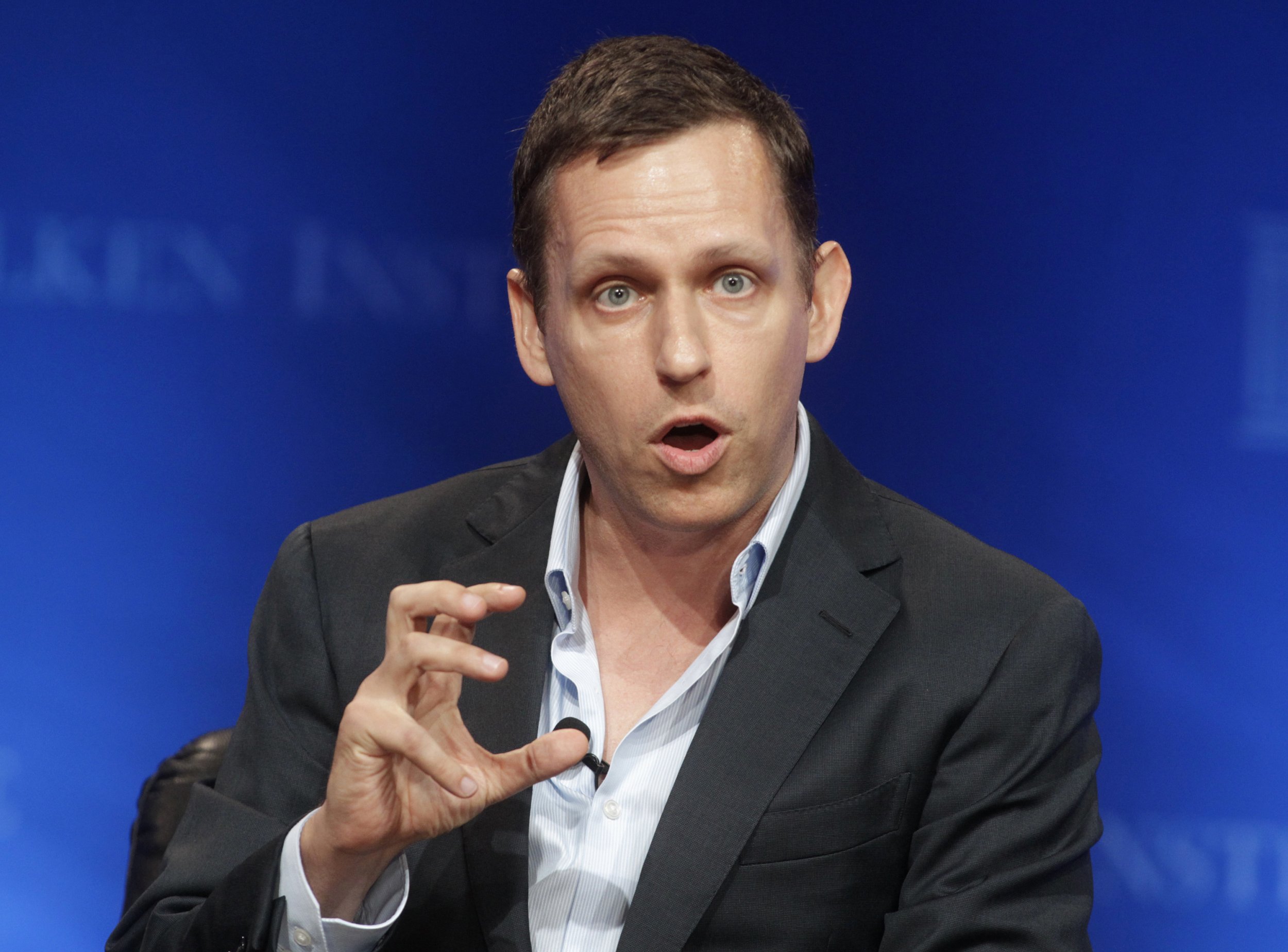 Silicon Valley billionaire Peter Thiel will remain put on Facebook's board of directors, ending speculation on whether Thiel will be ousted from the social network for covertly financing lawsuits against Gawker.
In a shareholders meeting on Monday, all members of Facebook's board were reelected to their positions. The eight-man board includes Thiel, Facebook founder Mark Zuckerberg, COO Sheryl Sandberg, Netflix CEO Reed Hastings, Whatsapp CEO Jan Koum and venture capitalist Marc Andreesen.
While the decision to retain board members was an election decided by shareholders, Zuckerberg ultimatly decided on the personnel. Zuckerberg owns 60 percent of the voting power because he owns the majority of a special class of stocks, which are worth 10 votes per share.
In addition to the board vote, shareholders voted to issue another class of stocks devoid of voting power to guarantee Zuckerberg's majority voting power as long he is with the company. "I plan to be with Facebook for a very long time," Zuckerberg said on Monday during a Q&A session which prompted applause from the shareholders.
Due to the behind-the-doors election, it is unknown which shareholders supported Thiel's retention. Zuckerberg made no comments about Thiel during the interview, which was webcast for the public. No shareholders asked a question directly about Thiel and his scandal with Gawker.
Sandberg previously said Thiel was not leaving Facebook after he admitted that he was the secert financier behind Hulk Hogan's defamation lawsuit against Gawker. "Peter did what he did on his own," Sandberg said earlier this month. "There's been no implication that [Thiel] was speaking for Facebook."
Thiel has said that his decade-long mission to back anti-Gawker lawsuits was
"one of my greater philanthropic things that I've done." On June 10, Gawker filed for bankruptcy and plans to sell the company to the highest bidder in an auction.