Mark Zuckerberg to Testify to Federal Court on Facebook Data Scandal
Facebook co-founder Mark Zuckerberg will be deposed for six hours in a lawsuit about the social media giant's handling of consumer data as plaintiffs in the case continue to press the company for information.
A joint case statement in the U.S. District Court Northern District of California San Francisco Division filed on Tuesday shows that the Meta CEO will make a deposition in the lawsuit involving consulting firm Cambridge Analytica.
Cambridge Analytica collected information from millions of Facebook users in the 2010s without their consent and the company assisted in the presidential campaign of former President Donald Trump. It is also being accused of interference in the 2016 Brexit referendum in the United Kingdom.
Tuesday's filing shows that Meta, Facebook's parent company, has agreed that Zuckerberg will give a deposition to the plaintiffs. Two other top Meta executives will also be deposed: Chief Operating Officer (COO) Sheryl Sandberg and Javier Olivan, chief growth officer and vice president.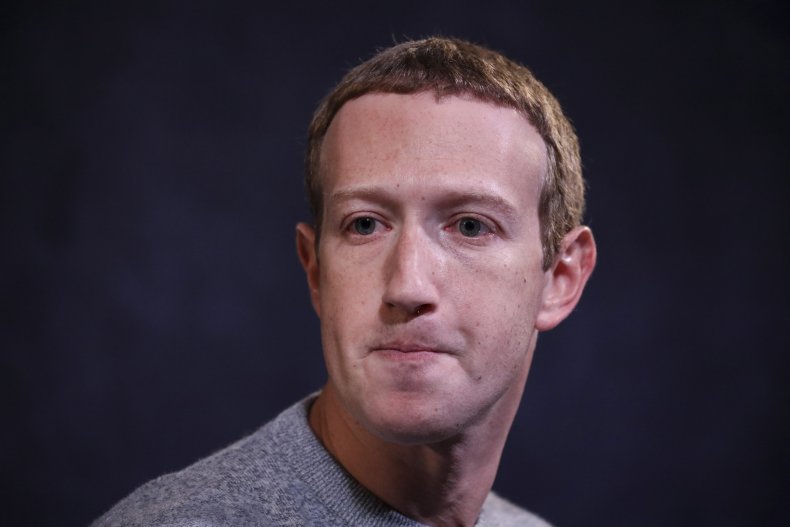 Olivan is set to succeed Sandberg as COO when she leaves the role later this year.
"With the assistance of the discovery mediators, the parties have agreed that Plaintiffs may depose Mark Zuckerberg for 6 hours, Sheryl Sandberg for 5 hours, and Javier Olivan for 3 hours," plaintiffs' counsel said in the court filing.
The plaintiffs also intend to depose "certain key witnesses" for "more than seven hours."
"Currently, depositions are scheduled through September 20, several days after the September 16 fact discovery deadline. The parties will seek leave from the Court to take these late depositions," the court document said.
The litigation relates to Facebook's data sharing policies with app developers and is a consolidated case for pre-trial purposes, bringing together several civil cases from a variety of defendants.
The Judicial Panel on Multidistrict Litigation described those cases as "arising out of allegations that Cambridge Analytica and other defendants exploited Facebook's platform to obtain user data, and that Facebook should have imposed more robust controls on the use of data by third party applications to prevent this conduct."
Tuesday's filing suggests that the company will make available more information regarding an audit of its apps to assess other potential issues with data. That audit is referred to as ADI.
"Plaintiffs now understand that Facebook will be making an additional
production of more than 1,200 ADI documents previously withheld as privileged," the plaintiffs' statement said.
However, the statement on behalf of Facebook in the filing accused the plaintiffs of "continuing misrepresentation and misuse of the discovery process" and went on to accuse them of "constant and continuing overreach."
Counsel for Facebook also argued that the company was complying with requests and repeatedly suggested that the plaintiffs were wrong to say the company wasn't being cooperative.
There will be a case management conference for the lawsuit on July 26 via Zoom.
The Cambridge Analytica data scandal saw up to 87 million Facebook users' data accessed by the consulting firm and resulted in the Federal Trade Commission (FTC) imposing a $5 billion fine on the social media company.
Newsweek reached out to Facebook's attorneys for comment.