Marsha Howard: Wisconsin Player Who Sits During Anthem Defends Right to Protest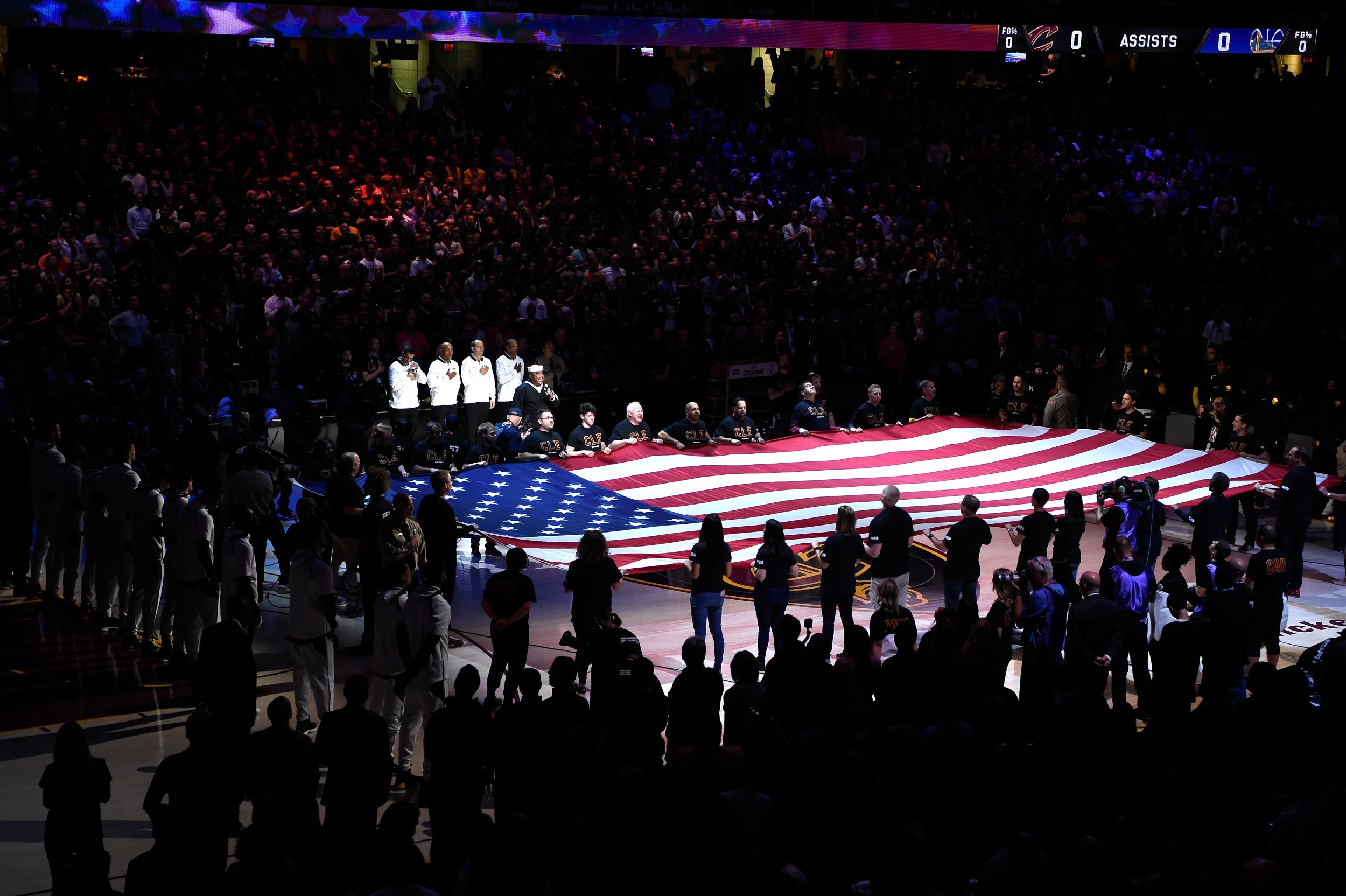 The University of Wisconsin student who opted to sit during the national anthem has defended her right to protest and says she is not worried by any of the negative backlash.
Marsha Howard, a senior forward for the Badgers women's basketball team, began her protests during the 2017-18 season, her sophomore campaign.
As "The Star-Spangled Banner" played during a game at Iowa, she sat on the bench alone, her eyes closed and head bowed.
"It's just who I am. I'm a go-getter," she told the Chicago Tribune. "If this can make a change, I'll be part of it. I never really thought about the negative backlash. I'm going to live in my truth. I'm going to speak up about things that are harming my culture and my people. I was OK with living in that light."
Her Iowa protest drew the ire of Senator Chuck Grassley, an Iowa Republican.
In a tweet, Grassley questioned why the University of Wisconsin and its coach had allowed Howard to get on with her protest, accusing her of not "being patriotic enough" to stand for the anthem.
The Chicago native insisted the negative backlash didn't faze her, and that she overlooked the attacks.
"I just said, 'What is he trying to say right now?'" she said. "Right after he made that tweet, I got 10 other good (tweets). I'm still getting more and more love and support from other outsiders. The positive far outweighs the negative."
Howard was not the first Wisconsin player to protest during the anthem. Two years ago, former Wisconsin men's basketball player Nigel Hayes stood behind his teammates with his head bowed as "The Star-Spangled Banner" played.
Away from college basketball, Colin Kaepernick became a worldwide icon when he chose to kneel during the national anthem before NFL games to protest against social and racial injustice.
The 31-year-old became a cause célèbre for his effortsf but has been without an NFL team since becoming a free agent before the 2017 season.
Eric Reid, who played for the San Francisco 49ers with Kaepernick, also spent time out of the league after he supported his teammate's protest; he only returned to the NFL last season.
Howard's audience is a lot smaller than those of Kaepernick, Reid and even Hayes, as the Badgers play their home games for an average 3,700 fans.
Howard insisted that would not deter her from continuing to protest.
"It's just letting Wisconsin be aware of our situation and not trying to push things under the rug when it is brought to light," Howard said. "People are becoming aware of the challenges we face at UW."