McSally Proposes $4,000 Tax Credit for Travel More Than 50 Miles From Home
Sen. Martha McSally (R-AZ) has proposed a $4,000 tax credit for tourism within the U.S. to "boost domestic travel" after a decline due to COVID-19.
The American TRIP Act would provide up to $4,000 credit for individuals and $8,000 for joint filers, as well as an extra $500 credit for dependent children, to be claimed against domestic trip costs until the end of 2022.
The credit could be used for expenses such as accommodation and entertainment in trips which are further than 50 miles from the claimants' principal home.
In a statement, McSally said: "The tourism and hospitality industries were among the hardest hit sectors across the country and their revival is critical to our economic recovery."
She said she hoped the move would "jumpstart the comeback" of businesses linked to tourism within her own state of Arizona and beyond.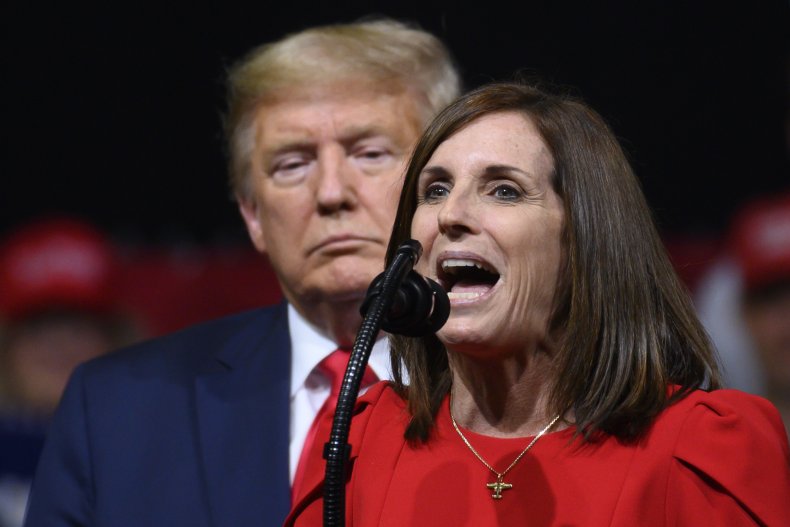 "It will also encourage Americans to safely get out of their homes and discover or rediscover Arizona along with the rest of the amazing destinations our country has to offer after a difficult several months stuck inside. I look forward to working with both sides of the aisle in the Senate and House to restart an important part of the economy by passing this bill," McSally said.
It would also allocate $50 million for grants to Destination Marketing Organizations to promote services to those traveling around states.
McSally's proposal comes after President Donald Trump mentioned a similar idea called the "Explore America" tax credit in a roundtable with restaurant executives.
At the time the U.S. Travel Association welcomed the comments from Trump.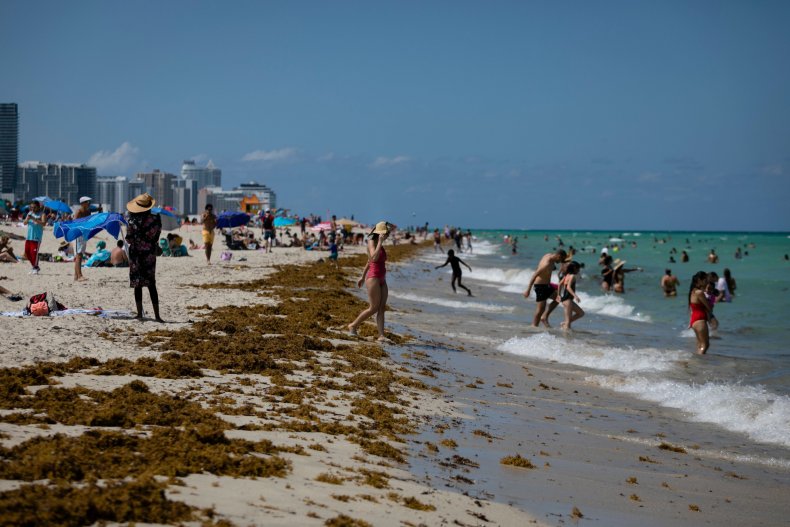 Its President and CEO Roger Dow said: "Travel supported jobs for one in every 10 Americans before the pandemic, and measures to incent travel will not only give people a renewed appreciation for this great country in which we live, but they are an efficient and effective way to ignite a recovery and restore jobs in every corner of the nation."
In a comment to Newsweek following McSally's proposal, Tori Emerson Barnes, the U.S. Travel Association executive vice president for public affairs and policy, said: "The U.S. Travel Association first proposed the idea of a travel tax credit as a certain and efficient means to spur recovery and job creation among small businesses in every corner of the country.
"Travel has been hit harder by the fallout of the pandemic than any other U.S. industry, accounting for more than a third of the total jobs lost. The only way to get those jobs back is to get people moving around the country again, and the only way to do that is to incentivize travel."
Barnes said she expects to see further bills the both the House and Senate "that demonstrate bipartisan recognition of the importance of travel and tourism to the ultimate recovery of our country."
Andrew Yang, businessman and former Democratic presidential candidate, responding to a report of McSally's proposal, wrote on Twitter: "I like it if it's a staycation. Or visiting family in the next state over. Money in people's hands is a good thing."
In previous reporting by Newsweek, several economists dismissed the idea of a tourism tax credit, suggesting it was premature and there were other areas funding could be spent first.
Newsweek has contacted representatives of McSally for further comment.
McSally's proposal comes with Congress stalled over another coronavirus relief bill, to aid people through the economic impact of COVID-19.
Lockdown measures have hit businesses and individuals across the nation, as highlighted by inflated unemployment figures.
It comes as COVID-19 figures continue to rise across the nation, with more than 2.3 million confirmed cases since the outbreak began in the U.S., according to Johns Hopkins University figures.
The graphic below, from Statista, shows the states with the highest numbers of confirmed cases as of June 22.