A former visual effects (VFX) artist claims working with Marvel "pushed" him to leave the industry as many of his colleagues are "overworked."
At the same time, a clip of Taika Waititi and Tessa Thompson mocking the quality of the VFX in their own movie Thor: Love and Thunder has drawn criticism online. People commented on the "underpaid VFX artists" hearing the comments made by the director and the actress.
Dhruv Govil worked on a number of Marvel projects in the 2010s but has since left the industry after working with them. His tweet about Marvel gained traction online as he went on to accuse Marvel of having a "toxic relationship" with VFX studios.
"Working on #Marvel shows is what pushed me to leave the VFX industry. They're a horrible client," Govil said on Twitter. "I've seen way too many colleagues break down after being overworked, while Marvel tightens the purse strings." He said this while sharing an article from TheGamer.com who reported on VFX artists refusing to work with Marvel.
While working for Sony Pictures Imageworks, Govil is credited as working on pipeline and layout for The Amazing Spider-Man 2, Guardians of the Galaxy and Spider-Man: Homecoming.
"This has been the case since the earliest days of the MCU. It didn't start recently, and it's not because of [Brian] Chapek," Govil continued. "The issue is #Marvel is too big, and can demand whatever they want. It's a toxic relationship."
Tens of thousands of people responded to Govil's comments with likes, retweets and comments. The highest rated comment came from @RoelCox, who received over 1,100 likes. "And this is beginning to show in their productions. The VFX is really showing less quality in the last productions," they said.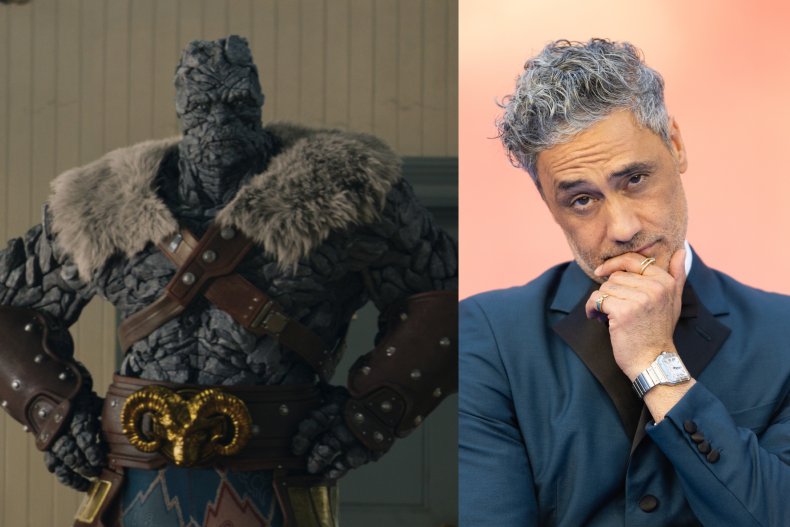 Even the director of the new movie Thor: Love and Thunder is finding issues with the quality of the VFX in his movie. During a deconstruction of a scene with Waititi and Thompson with Vanity Fair, they joked about the look of the CGI and the editing.
"Does that look real?" Waititi asked Thompson, pointing to a still image from Thor: Love and Thunder where the animated character Korg is standing next to the real characters. "In that particular shot? No actually," Thompson replied before they both laughed. "It doesn't really when you look close," she said. They go on to discuss the changing hue of Korg throughout the movie.
"The underpaid vfx artists watching this," replied @temerarlo with a picture of an angry looking skeleton.
"I know we all like to make fun of bad looking effects but uh it's a little weird when the director and star does it idk. God these vfx workers deserve so much more respect and TIME to work on things (and get paid better)" said @PattyNest, gaining thousands of likes for their take.
Newsweek has reached out to Marvel Entertainment for comment.