Mary Trump 'Prepared' to Change her Name to Distance Herself From her Uncle
Mary Trump, the niece of Donald Trump has revealed she is considering changing her name to distance herself from the Trump family and presidency.
The clinical psychologist has been a harsh critic of her uncle and his politics and has previously called him a "sociopath."
"I am prepared to change my name if need be," she said in an interview with the British newspaper The Telegraph, explaining she feared the negative connotations associated with the famous name.
The 55-year-old made the revelation in a scathing interview where she said the "damage Donald has done to this country is incalculable."
"We're just waiting to find out how much is irreparable," she said. The author also explained that her uncle is "incapable of change."
"With Covid, for example, he would only have had to show some empathy, and wear a mask. That's it," she said, explaining that the president did not want to acknowledge or be associated with the deadly virus. "But also about a refusal to acknowledge the seriousness of something that was bad, negative, a disease. Donald didn't want to be associated with those things."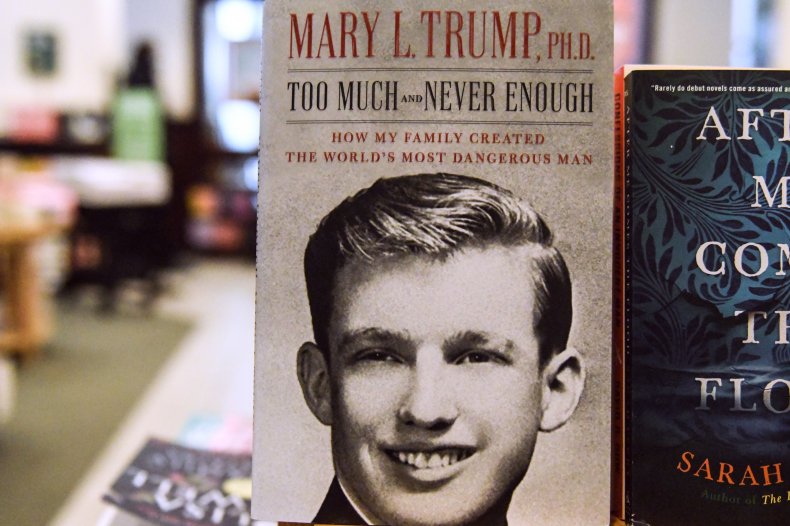 Earlier this year, Mary published her tell-all memoir Too Much and Never Enough: How My Family Created the World's Most Dangerous Man.
"My agenda was simply to help people understand who he is," she told The Telegraph. "I wanted people who genuinely thought he was a successful guy before becoming president to know the truth."
Mary also said that the former president is incapable of "affection or intimacy" and addressed speculation that Melania Trump is seeking a divorce.
A clip of the former first lady snubbing the cameras—and her husband—upon arrival in Florida last week went viral, prompting rumors of her disdain for Donald.
"I don't believe he understands affection or intimacy," she said.
Following Joe Biden's inauguration last week, Mary said that "unity" would be impossible until "traitors" are held accountable.
"We did it. President Joe Biden—a man of decency, integrity, empathy and compassion. A man who will indeed protect and defend the Constitution. Finally," she wrote on Twitter.
However, Trump also argued that those who had opposed Biden's Electoral College win must be held accountable.
"I am all for unity, but they need to meet us where we stand," she wrote.
"Unity is impossible if traitors like McCarthy, Hawley, Cruz et al aren't held accountable with the severity their crimes against our country demand," Trump added later.