Mary Trump Says Pence Death Could've Been 'Excuse' Her Uncle Needed
Mary Trump, the niece of former President Donald Trump, said Friday that her uncle "handed down a death sentence to Mike Pence" on January 6, 2021, and that the death of the vice president could have been an "excuse" he needed to do something "absolutely radical" to stay in power.
Her comments came during an MSNBC interview after the House select committee investigating the Capitol riot focused on the former president's alleged attempts to pressure Pence to not certify the 2020 election results during its recent televised hearings. Pence refused to do so at the time, and has previously said he "had no right to overturn the election" that day.
During a hearing on Thursday, Representative Pete Aguilar, a Democrat from California and a member of the committee, said that Trump was informed that violence at the Capitol had begun before he tweeted that Pence didn't have the "courage to do what needed to be done."
Rioters chanted "Hang Mike Pence" on the day of the attack, and in an interview last November, the former president appeared to defend them.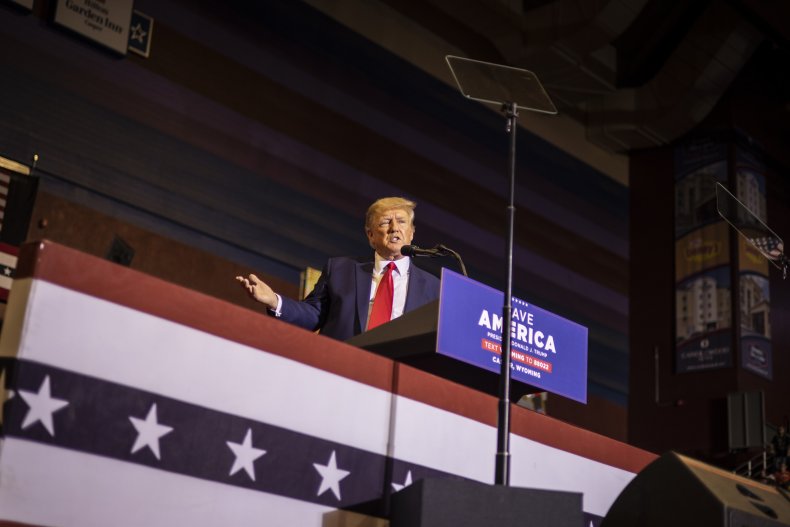 Mary Trump said that her uncle "wasn't just stirring up his insurrectionists to create chaos, he handed down a death sentence to Mike Pence."
"So I believe that nothing short of criminal indictments will be satisfactory enough. We need to make sure that everybody involved in this is held accountable and that people like Donald certainly at least are never allowed to run for office again in this country," she said.
Trump's niece also added that when Pence "made it clear" that "he wasn't going to cross that line" the then-president had "very few options left."
"He needed an excuse to do something absolutely radical like perhaps call for martial law and the death of his vice president would have fulfilled that for him," she said. "I think one of the things that was shocking about yesterday's hearing in particular was how people who had been around Donald for years still didn't seem to understand the depths he would sink to, or the lengths he would go to to get his way."
Newsweek has reached out to Donald Trump's press office for comment.
In an interview last month, the former president said Pence "greatly disappointed" him by not overturning his 2020 election loss.
"He's just very greatly disappointed me. He had a great opportunity and all he had to do was just send it back to the legislatures, let them decide...So I'm very disappointed at the stance he took," Trump told the The John Fredricks Show.
He also has sharply criticized the January 6 committee's public hearings, calling them a "kangaroo court" in a recent statement.