"The Masked Singer" returns Wednesday at 9 p.m. EST. Check out our spoilers and live recap of episode 8 "Semi-Finals: Double Unmasking" including clues and guesses for who's behind the Monster, Rabbit and Lion, Bee and Peacock masks.
With just one week until the finale, The Masked Singer mystery game show is heating up. On Wednesday, February 20, the Semi-Finals kick off at 9 p.m. ET during which TWO singers will be unmasked, leaving the top three to compete in the season finale on February 27. In tonight's episode, the Bee, Peacock, Monster, Rabbit and Lion will take the stage once again to surprise and confuse the audience with riddles and song. The judges' panel will also welcome guest judge, Kenan Thompson, who's sure to bring his signature sense of humor to the table.
Which Singers Have Been Unmasked So Far?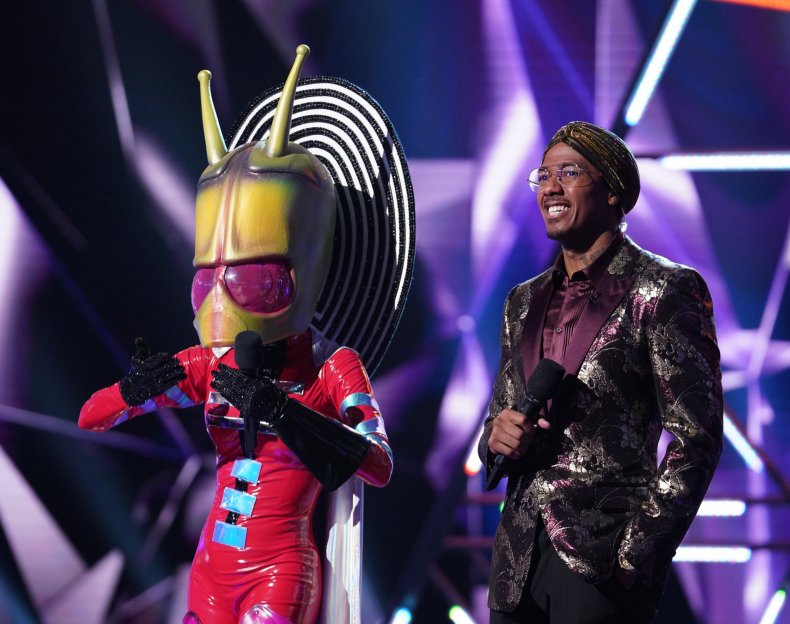 Seven singers have been unmasked so far. The Hippo was the first singer to lose his cover as during episode one he was unmasked as the Steelers' Antonio Brown. During Episode the Pineapple received the lowest number of votes and was revealed to be Tommy Chong from the comedy duo Cheech and Chong. In episode three, the Deer got the lowest number of votes and, when unmasked, was identified as former NFL Quarterback and sports analyst Terry Bradshaw. In Episode four, viewers said goodbye to the Poodle who turned out to be comedian Margaret Cho. During Episode 5, the Unicorn unmasked as Tori Spelling. In week seven we finally got to see who the face was behind the dark and brooding Raven mask. It turned out to be none other than the award-winning Talk Show host, Ricky Lake. Finally, in week 8 after a long series of other-worldly clues, the Alien was revealed as the singer, author and actress, Latoya Jackson.
Once the show begins, we'll be providing a live-blogged recap of everything that happens, including the clues given and songs performed by each of the masked contestants. In addition, we'll provide our best-guessed spoilers for who might be behind the remaining three masks. Episode eight is one you won't want to miss, so be sure to check in with us on Wednesday at 9 p.m. EDT for a full recap of the event. You can also check out our earlier recaps and guesses for who might be behind the masks, here.
The Masked Singer Episode 8 Spoilers and Recap: Who Are Behind the Masks? Which Singer was Unmasked?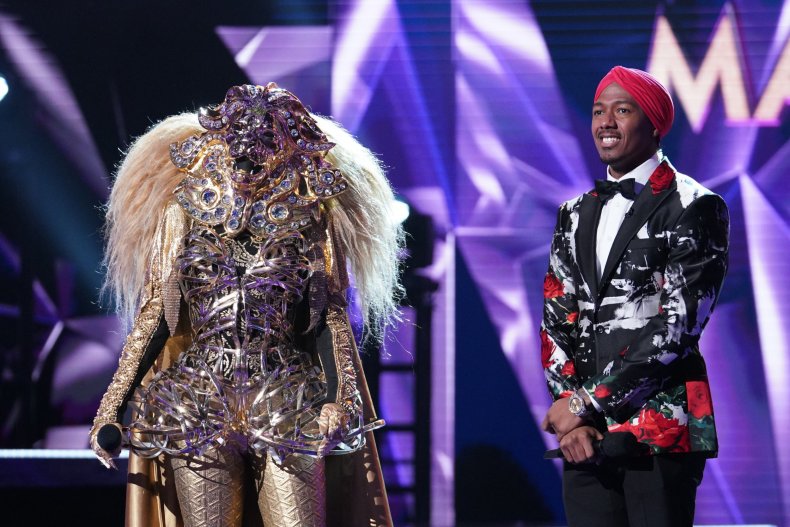 Two singers were unmasked during tonight's show. The first to unmask is the Lion. Her identity was revealed as Rumer Willis. When asked why she came on the show, Willis responded:
"I knew how to dance and everyone kind of figured out I could do that but I wanted them to know I could sing too"
The second performer to be unmasked on Episode 8 was the Rabbit. His identity was revealed as Joey Fatone.
A full recap of tonight's episode, including performances and clues can be found below.
Who Is The Peacock (Clues and Spoilers)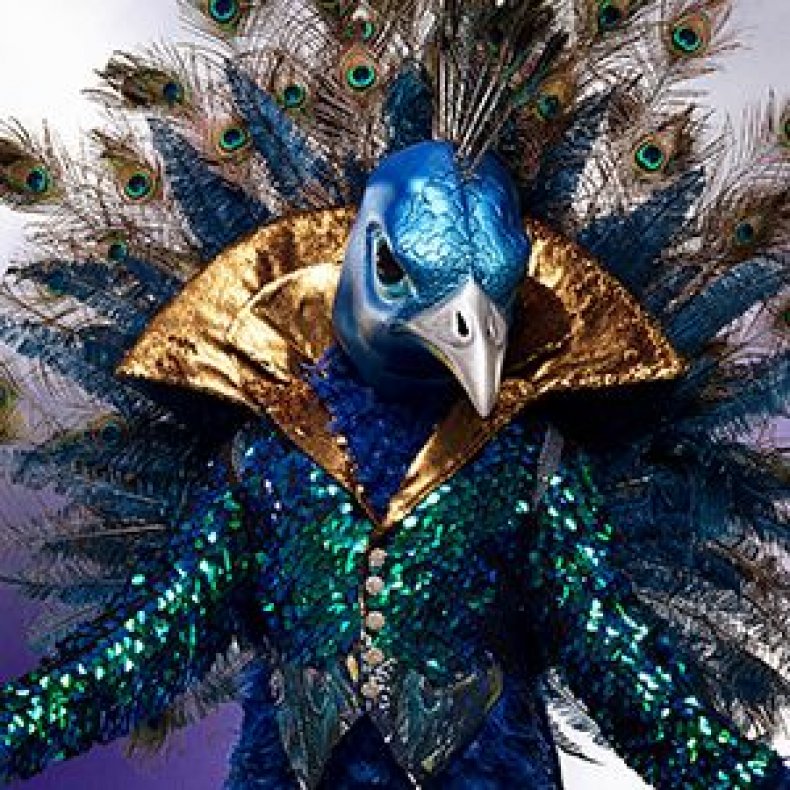 Week 8 Clues
(Video starts with Peacock on a shrink's office. He appears to be levitating.)
Oh Doc, things are not good. Last week my performance wasn't my best.
Robin though the song wasn't suited to my style.
The thing is, I'm a perfectionist when I perform and I hate to let my little soldiers of affection down.
I pride myself on being the brightest most well-rounded performer of the flock, so this week I'm gonna give it everything I've got to be the idol they deserve
(The Peacock is seen painting a picture of a stick man with glasses)
I'm bringing energy and heat with this song that will have you flying out of your seats.
Tonight I'm making it all about you my beloved pea-heads because after all, it had to be you.
I have dedicated my life to show business. this mask transforms me into another character. it's funny because my partner would look at me and say, "Let it Go -- you're not a peacock at home!"
On one of my albums, I used "Blurred Lines" as my inspiration.
The peacock told Nicole they do know each other.
What the Peacock Sang - "Let's Go" by Calvin Harris
The judges' guesses are all over the place tonight, with some new names like Harry Connick Jr. and Weird Al Yankovich popping up. Standards like Donny Osmond and Neil Patrick Harris were also named again.
Who Is The Monster (Clues and Spoilers)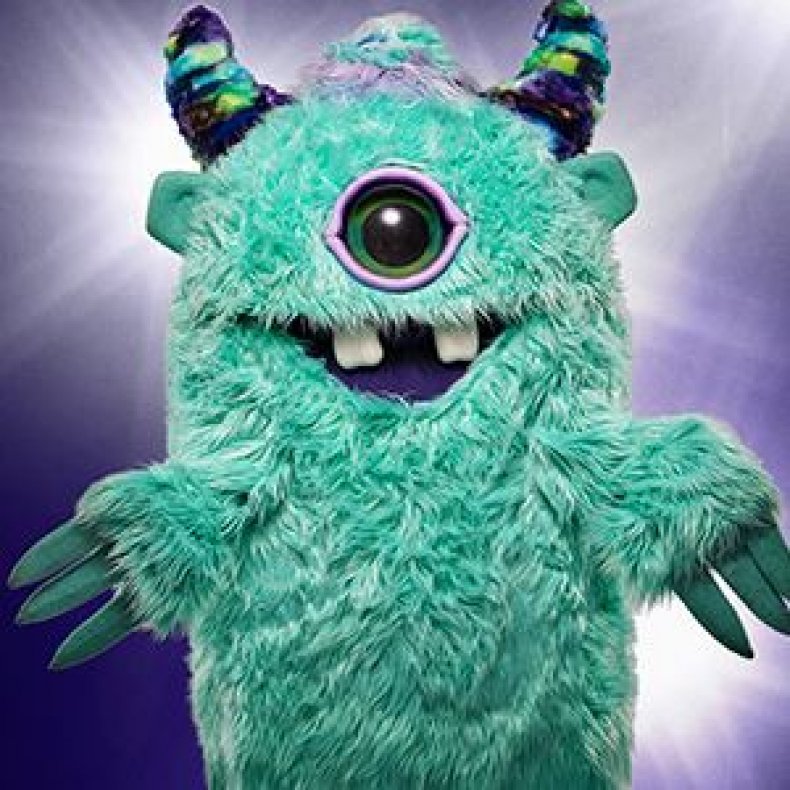 Week 8 Clues
I never cared much about the rules of the game until a became a player in this competition.
I learned the hard way that it takes just one slip to make you lose your place in the world. (We see an image of someone playing a board game. The game pieces are footballs)
I've been vilified and persecuted for sounding like a ringtone — but it ain't me.
Putting on a front made me angry ( the monster is seen losing his temper and flipping over the board game.)
After doing some soul searching I was ready to do something new.
It's crazy that having my identity stripped has brought me the comeback I've wanted for a decade.
I've been hiding behind faster tracks until now — I'm finally ready to slow it down.
Tonight I'm putting everything I have into this song.
I've come too far now to take off this mask.
I'm a father, husband, son, brother and more than anything, a person.
What the Monster Sang - "Stay with Me" by Sam Smith
Because of clues about losing his temper, the judges threw out guesses like Sean Penn and Russell Crowe. Robin says he has a Grammy-winning voice, but Ken also thinks he may be an actor like Jamie Foxx. Darius Rucker from Hootie and the Blowfish was also suggested.
Who Is The Lion? (UNMASKED - Rumer Willis)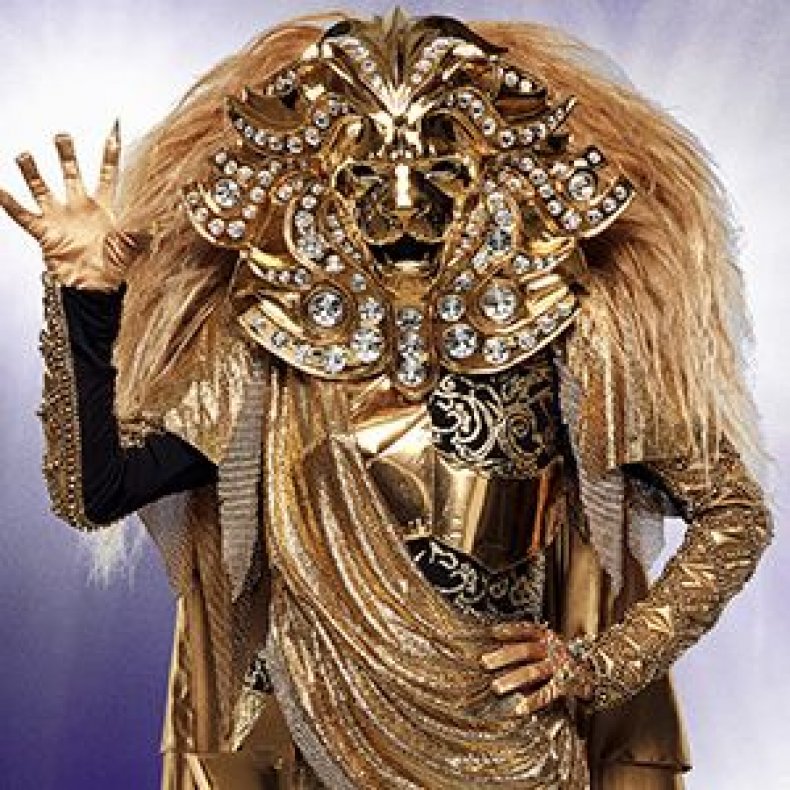 Week 8 Clues
Every time I put on this mask, I transform in a way I never expected.
For the first time, I am judged only as a singer.
I'm just a lion who wants to be heard. Not the child of my parents. Not the empire I was born into.
I was always expected to act the part, but I'm two dimensional
(We see a picture of a school banner in red and yellow with the letters USC_
And like a true lioness fiercely independent.
Us girls, we run the world, and tonight you better hold on and keep guessing because this Lion mask ain't coming off anytime soon.
I am an advocate not a victim even though I've been bullied most of my life.
What the Lion Sang -"Don't Worry About a Thing" by Stevie Wonder
The judges threw out a few names like a singer from Wilson Phillips or Kelly Rowland from Destiny's Child.
Who Is The Rabbit? (UNMASKED - Joey Fatone)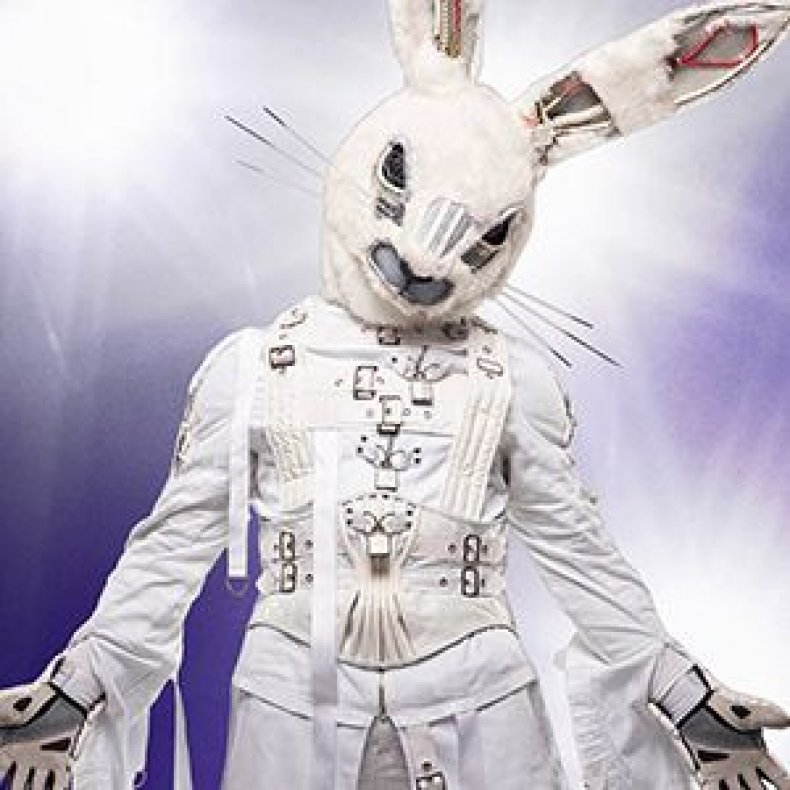 Week 8 Clues
During the competition, I've been singing as many different genres as possible to throw the panel off my scent and To prove I'm a versatile singer in my own right.
But I also came to win.
It's the semi-finals and there are two unmaskings so I need to perform twice as hard.
Whenever I'm under a lot of pressure, I pack up the entire family and head for the great outdoors.
(We see the Rabbit on a camping trip)
We hike through the mountains going step by step and me and my dad go fishing for tuna, or as I like to call it, Chicken of the Sea
Now after trashing the camp, I'm gonna dig deep because, man, I want to win this.
I'm very optimistic and when I do something I always put in 110% percent.
I've done work in a costume before but never singing
What the Rabbit Sang - "My Girl" by the Temptations
The judges aren't too sure who the Rabbit is, though boy band names like Nick Lachey, Donnie Wahlberg and Joey Fatone were suggested.
Who Is The Bee? (Clues and Spoilers)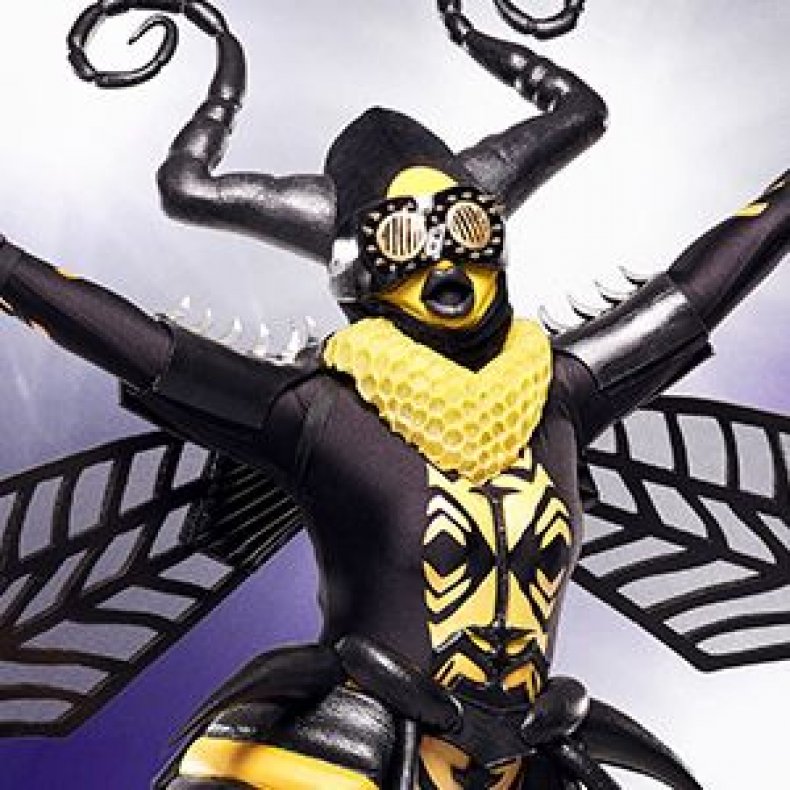 Week 8 Clues
Some of the panel are convinced that I am the queen of the Pips, but what if I've been giving mixed messages all this time?
I want to tell my fans my recipe for success.
You know I like baking and nobody makes a peach cobbler quite like mine.
But after all these years of hit after hit, it's this Grammy's voice that I'm hoping will lead me to the final (We see an image of a train with the words Santa Fe on the front)
I'm surprised at how competitive I've become as an insect, but I'm really going for it now.
So I'm serving up a powerful song by my good friend Aretha Franklin. I'm hoping it will give me the sweet taste of victory.
I'm a people person.
What the Bee Sang - "You Make Me Feel Like a Natural Woman" by Aretha Franklin.
Tonight's guest judge Kenan Thompson is convinced the Bee is Gladys Knight and Robin Thicke agrees. Ken is still sticking with Anita Baker and Jenny thinks it's Patti Labelle.
When Does The Masked Singer Air? How To Watch
The Masked Singer airs every Wednesday at 9 pm EDT on Fox. You can watch it live or online the next day via HULU.
Who do you think is behind the masks? Share your thoughts in the comments below!