Who Bookies Think 'The Masked Singer' 2022 Finalists Are
The Masked Singer Season 7 finale airs on Wednesday night, and oddsmakers have some strong ideas about who the Prince, Ringmaster and Firefly are.
Fox viewers have had nine weeks to work out the identities of the final three—plenty of time to decode the show's many slightly obscure clues. It also helped that there may have been a leak revealing exactly who Firefly is.
With so much speculation among fans about who The Masked Singer 2022 final three are, betting aggregator website USBookies.com has revealed the odds on the identities of Ringmaster and Prince.
If these odds and other clues are to be believed, the Masked Singer finalists include a Broadway star, a sitcom actor and a cult R&B singer. Read on to find exactly who bookies think is left in The Masked Singer.
What are the identities of The Masked Singer Season 7 finalists?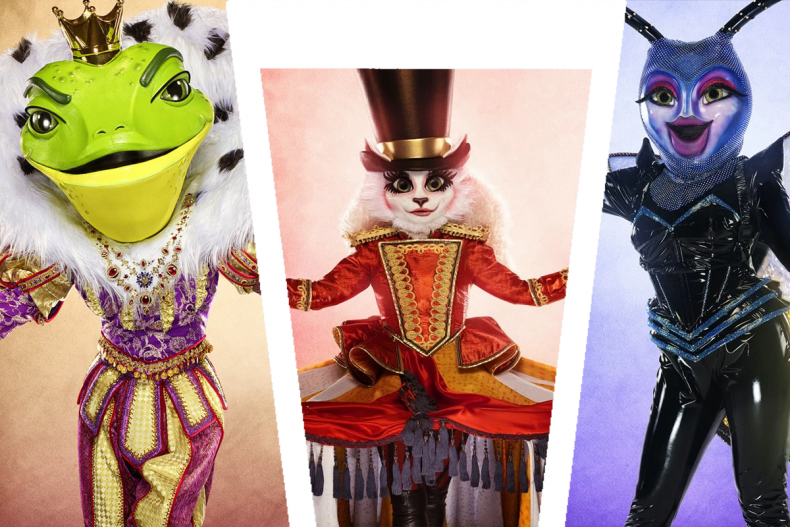 Per USBookies.com, Broadway star and American Horror Story actor Cheyenne Jackson has the highest odds of being Prince at 4/7, while Ringmaster is most likely to be Hayley Orrantia from TV's The Goldbergs with odds of 6/5. Ringmaster is also their pick to be this year's winner of the Fox show at 5/6.
There are certainly some strong clues that bookies may be right. When Prince was first previewed, the initial clue was a letterman jacket with "30" written on it—a possible reference to Jackson's stint on 30 Rock. His clues package also included a shout-out from Jamie Lee Curtis, who filmed Borderlands with the actor.
The full list of odds for the Prince are as follows.
Cheyenne Jackson: 4/7
Enrique Iglesias: 4/1
Marc Anthony: 8/1
Alex Rodriquez: 12/1
Billy Blanks: 20/1
Corbin Bleu: 25/1
Jeremy Jordan: 25/1
Zac Efron: 33/1
As for Ringmaster, her celebrity shoutout came from John Oates, who starred alongside Orrantia on The Goldbergs. Her clues package also contained a bottle labelled "Sweet & Southern"—likely a reference to Orrantia's 2016 song "Strong, Sweet & Southern."
Other possible Ringmaster identities are as follows:
Olivia Rodrigo: 2/1
Kacey Musgraves: 2/1
Zara Larsson: 4/1
Kelly Clarkson: 8/1
Alanis Morissette: 14/1
USBookies did not offer odds for Firefly, noting: "Due to recent leaks, odds on who's under the Firefly mask are not available." This is a reference to a reported tweet from The Masked Singer Twitter account that accidentally revealed that Teyana Taylor was Firefly.
Though this tweet was since been revealed to be fake, Taylor remains the top choice to be inside the Firefly costume. Her celebrity shoutout came from Jojo Siwa, who was on Dancing with the Stars with Taylor's husband. Her clues package also contained references to both Pharrell Williams and to Kanye West. The former signed a record deal with Taylor in 2005, and the latter did the same in 2012.
The Masked Singer Season 7 finale airs Wednesday, May 18 at 8 p.m. ET on Fox.