Mass Carbon Monoxide Poisoning at Movie Theater Hospitalizes 63 People
Excessive levels of carbon monoxide in a movie theater led to 63 people being sent to hospital on Wednesday, Chinese government officials have said.
Audience members at the Weishan Xintiandi shopping mall in the city of Dongyang were 10 minutes into their film when several began feeling dizzy and vomiting, according to local media reports.
The $150 million complex in Zhejiang province, eastern China, opened last month, reports said. Its theater had been serving customers for just six days before local authorities ordered it to close in the wake of the incident.
Social media footage carried by local media outlets showed frantic patrons helping their loved ones out of the auditorium. Others were seen lying on the tiled floor of the mall.
Tests performed on the 63 patients showed excessive levels of carbon monoxide in their blood, Dongyang People's Government said on Thursday. The theater was shut and an investigation is ongoing, the statement added.
Local media sites have speculated that poor ventilation in the auditorium could have led to the carbon monoxide poisoning.
The municipal government said none of the 63 people had experienced life-threatening symptoms. However, it is not clear how many remain in hospital or how many are children.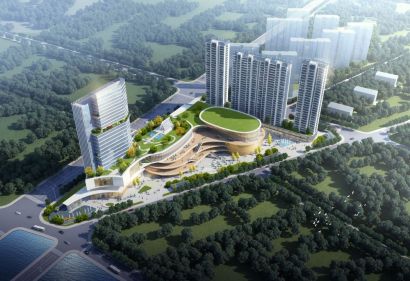 According to Shanghai news outlet The Paper, the four-storey Weishan Xintiandi mall opened to the public on January 22, in time for the Lunar New Year holiday that began last Thursday.
The movie theater held a soft opening on February 8 and started officially serving customers on Friday, February 12, reported The Cover, a news site in Chengdu.
With the coronavirus pandemic restricting travel out of the country, Chinese residents have flocked to theaters during the week-long New Year holiday.
China brought the COVID-19 outbreak largely under control last spring, but was hit by several clusters of infections in December and January. Movie theater capacity has been reduced as a result, with cinemas in Beijing ordered to set a cap of 50 percent.
Despite the limited seating, Chinese moviegoers spent a holiday record 7.8 billion yuan ($1.2 billion) during the seven days to Wednesday.
China overtook the U.S as the world's largest movie-going market last year, with box-office sales of close to $3 billion, compared to $2.28 billion in the United States.
According to Artisan Gateway, an Asian film industry consultancy, China is on course to hit the $9 billion mark this year.
Hundreds of cases of carbon monoxide poisoning have been reported in Texas this week as residents turned on their cars and grills in a bid to stay warm during power outages.
Houston Police said a woman and young girl lost their lives in a carbon monoxide poisoning on Tuesday, with the initial investigation linking their deaths to a running car engine. A man and young boy survived, police said.