One of the U.S.'s top aluminum manufacturing plants has made massive cutbacks to its workforce, putting a halt to all operations for at least nine months, the company said on Wednesday.
Citing an "unprecedented rise in global energy prices," Century Aluminum in Kentucky announced they will be laying off 628 Hawesville Smelter employees starting August 5. In fact, mass layoffs are happening nationwide as fears of an economic downturn continue to escalate.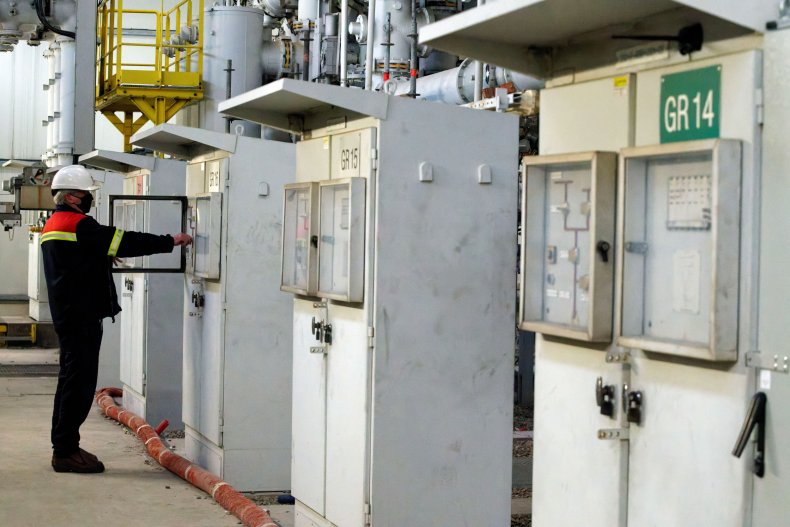 Century wrote in a letter to employees obtained by the Owensboro Times, which read:
"Unfortunately, an unprecedented rise in global energy prices arising from the Russian war in Ukraine has dramatically increased the price of energy in the U.S. and around the globe.
"The cost required to run our Hawesville, KY, facility has more than tripled the historical average in a very short period. Given these circumstances it is necessary to fully curtail operations for a period of approximately nine to twelve months at Hawesville until energy prices return to more normalized levels."
It added that in order to pause their operations for such a lengthy period, the layoff of the 628 Hawesville Smelter employees would need to take place.
The 628 employees also include 504 employees represented by the United Steel, Paper and Forestry, Rubber, Manufacturing, Energy, Allied Industrial Service Workers Union, and the American Federation of Labor-Congress of Industrial Organizations, the letter stated.
Century Aluminum also added that all laid-off employees will be paid in accordance with the WARN Act, which protects employees and their families by requiring employers to communicate mass layoffs at least 60 days in advance.
"At this time, it is expected that these layoffs will be temporary, but the Company expects that the layoffs will be for nine to twelve months, When the Company's anticipated energy costs return to a level that makes the Smelter economically viable," the letter stated.
Century is one of America's largest aluminum producers, and the aluminum that comes from Hawesville's potlines has been used for things like F16s, Airbuses, Naval war vessels, 747 airplanes, and the International Space Station.
Nationwide Layoffs
Data from Trueup showed recently that layoffs in the technology industry are amassing every month since January. In fact, layoffs at 95 technology companies have affected nearly 48,000 people.
And only a few weeks ago, Tesla and CEO Elon Musk announced a cut back of 10 percent of their workforce, with layoffs beginning not long after.
The real estate market has taken a hit in today's economy as well, with popular brokerage Redfin announcing plans to lay off about 470 employees, 6 percent of its salaried workforce.
Former Treasury Secretary Larry Summers told Meet The Press last weekend, "Nothing is certain and all economic forecasts have uncertainty, but my best guess is that a recession is ahead."
Newsweek reached out to Century Aluminum for additional comment.