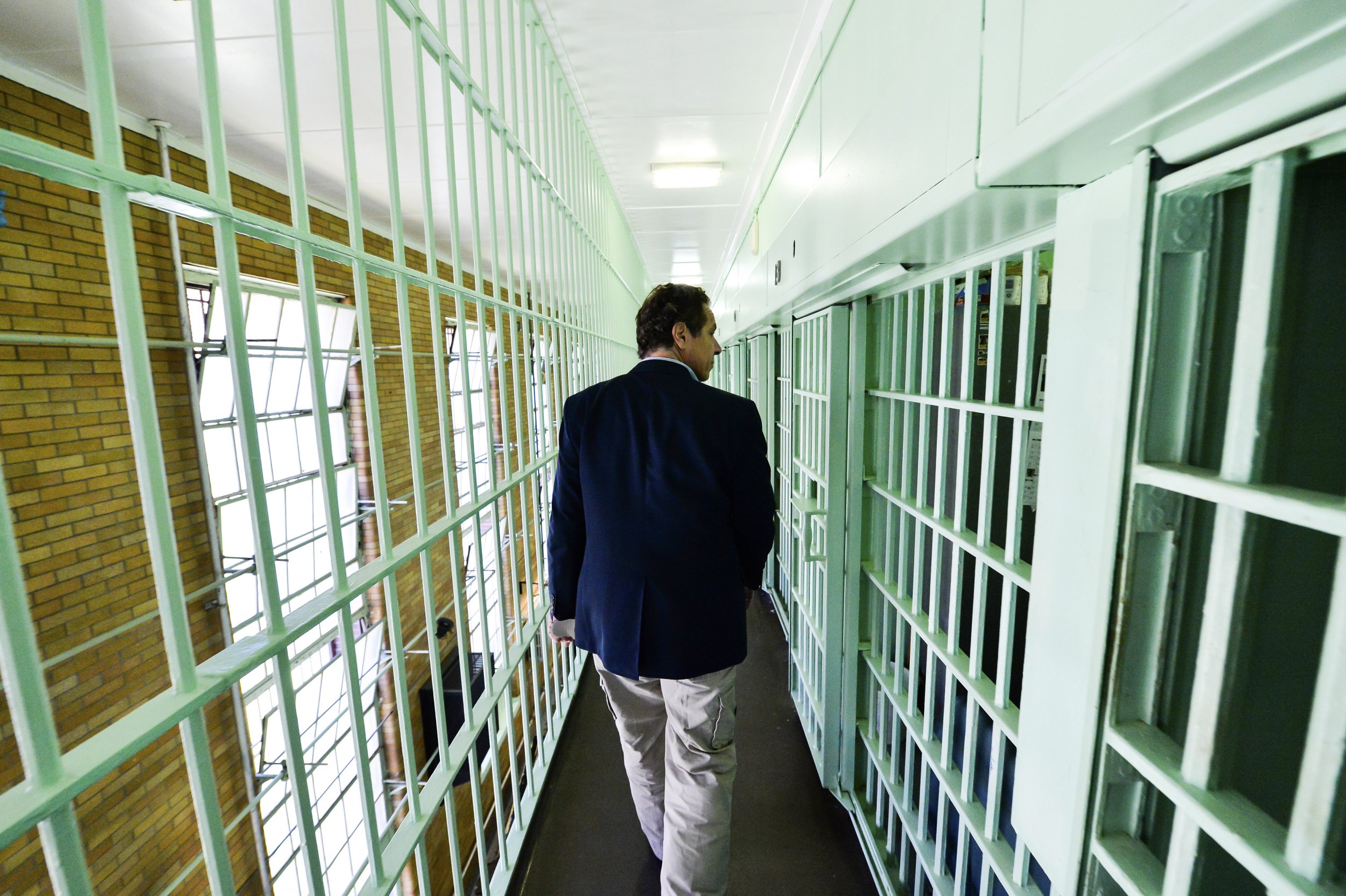 A massive search for the two inmates who escaped from a maximum-security prison in upstate New York over the weekend concluded its fourth day without any leads to their whereabouts.
Dozens of FBI agents, state troopers, forest rangers and correction officers scoured the small town of Willsboro, New York, on Tuesday after residents reported a possible sighting of two men during a rain storm the previous night. The town is located about 40 miles southeast of where Richard Matt and David Sweat went missing Saturday morning from the Clinton Correctional Facility in Dannemora, New York.
The search reportedly has returned to the area closer to Dannemora, according to a local NBC News affiliate.
Wednesday marked the fifth day of the manhunt. Matt and Sweat escaped in a Hollywood-style fashion by cutting a hole through their adjoining cells, using power tools to drill through metal walls and ultimately breaking open a manhole cover a block away to emerge onto the street. Prison guards found their beds empty during a routine check on Saturday morning.
New York Governor Andrew Cuomo issued a $100,000 reward for information leading to their arrests. But authorities have come up empty after analyzing hundreds of tips over the past five days. He said Matt and Sweat are considered dangerous.
Questions remain about the prisoners' escape, including where they obtained power tools. Cuomo said the materials all have been accounted for, which led authorities to believe they had assistance in breaking free.
Authorities reportedly were questioning Joyce Mitchell, a civilian who works in the prison teaching inmates how to make Metro-North Railroad uniforms. Her son told NBC that Mitchell never would have played a role in helping Matt and Sweat with their escape.