Massive Walmart Fire Was Caused by 14-Year-Old: Police
A 14-year-old girl was arrested and charged with arson in connection with last week's blaze at a Walmart in Peachtree City, Georgia, according to police.
The teen confessed to starting the fire after officers came to search her house on Tuesday, the Peachtree City Police Department said in a release emailed to Newsweek. She was charged with first-degree arson.
"Initial eyewitness information was eventually corroborated by video evidence recovered from the damaged servers inside Wal-Mart, leading to a suspect description. Through further investigative efforts by detectives, a suspect was identified," the statement said.
The fire broke out at about 7:20 p.m. August 24 at the Walmart at 2717 Highway 54 in the paper products aisle.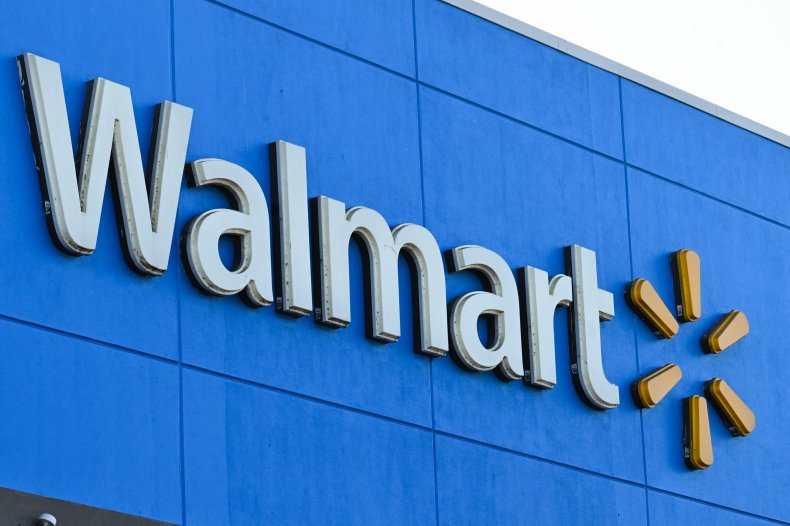 Sprinklers went off, but they quickly became ineffective in putting out the fire, according to firefighters, who extinguished the fire at about 4 a.m. August 25, local news station WAGA reported.
"A building like this has a large fire load, fire load meaning the materials stored inside the building," Peachtree City Fire Department Assistant Chief Wilbur Harbin said, according to WAGA.
Multiple fire departments worked together to put down the fire, including Peachtree City, Coweta County, Fayetteville and Fayette County. They arrived after a rack of products was set on fire and eventually reached the roof.
"While fighting the fire with a large amount of water, they reported the structural members from the roof began to collapse on them," Harbin said of the incident, according to WAGA. "The decision was made to back out, and the incident commander made the decision to go defensive and fight the fire from outside the building."
No one was seriously injured as a result of the fire, but three officers at the scene were transferred to a hospital after being overpowered by the smoke after yelling for people at the store to evacuate.
Damage to the store included the interior and roof, and no details were available about when it will reopen, according to WAGA. No details were revealed about whether the incident was an organized activity, but authorities are investigating. The number of shoppers inside the store at the time was not available.
Newsweek reached out to Peachtree City Police Department and Walmart's media office for comment.
Earlier this year, a fire broke out inside a Walmart store in North Carolina, according to a TikTok video showing an aisle of paper towels ablaze.
A TikTok user, @monark5522, who claimed to be a Walmart employee, said that two children allegedly set a row of Bounty paper towels on fire with a lighter, causing damages that totaled over $10,000.
Another TikTok user, Geordyn Ader, who goes by @thriftymuse, told Newsweek that the fire might have been caused by a person who allegedly tried to follow a TikTok "trend" in which people set random items on fire in Walmart.
Authorities didn't confirm whether the Walmart fire in Peachtree City is related to the trend. However, WXIA reported that fires were set at several other Walmart stores as per the TikTok "challenge."
Update 8/31/22, 1:56 p.m. ET: This story has been updated with comment from police.