Matt Damon Wants People to Talk About Men Who Aren't Sexual Predators and Gets Roasted on Twitter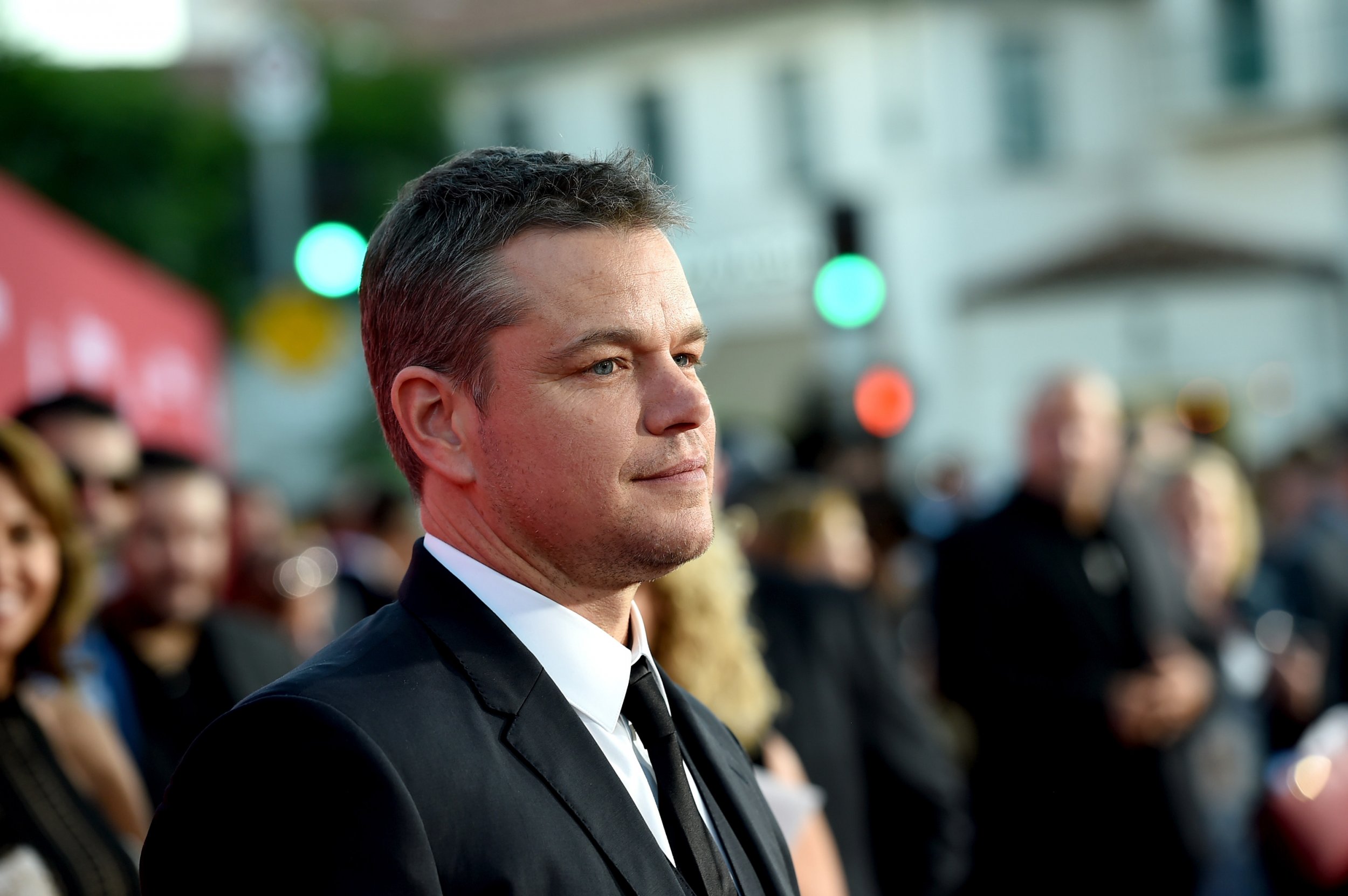 In the wake of the Harvey Weinstein scandal that rocked Hollywood in October, and the subsequent sexual misconduct reckoning in entertainment and politics that has implicated the likes of Matt Lauer and Roy Moore, Matt Damon really wants us to talk more about men who don't attack women. And, of course, that went down about as well as his last movie, The Great Wall, at the box office.
"We're in this watershed moment, and it's great, but I think one thing that's not being talked about is there are a whole shitload of guys—the preponderance of men I've worked with—who don't do this kind of thing and whose lives aren't going to be affected," the actor told Business Insider. "I don't do that, and most of the people I know don't do that."
Rose McGowan, one of the crusaders against Weinstein, called his comments "dense AF," which means "as fuck," and other Twitter users roundly mocked him.
Damon already found himself ridiculed last week when he tried to separate the degrees of seriousness of sexual misconduct allegations. In an interview with ABC News's Peter Travers, he said: "I do believe that there's a spectrum of behavior, right? And we're going to have to figure—you know, there's a difference between, you know, patting someone on the butt and rape or child molestation, right?"
The 47-year-old said that all these forms of misconduct need to be "confronted and eradicated," but he feels that "we have to kind of start delineating between what these behaviors are." He explained that acts including rape and child molestation are "criminal behavior, and it needs to be dealt with that way," but suggested comedian Louis C.K. has "paid the price" after admitting to sexual impropriety.
Minnie Driver, Damon's former girlfriend and Good Will Hunting co-star, tweeted that the comments were "tone deaf."
Charmed star Alyssa Milano also responded to Damon saying all types of sexual impropriety committed against women "hurt."