Matt Hardy Says "Goodbye" Online After WWE Monday Night RAW Segment
The February 10 episode of WWE's Monday Night RAW featured many developments, as the promotion inches closer to WrestleMania 36 in Tampa, Florida. But one moment in partocular has fans speculating is the status of Matt Hardy.
Hardy appeared on Monday's episode to confront Randy Orton after the latter tried, for the second week in a row, to explain his actions towards Edge. The "Woken One" told Orton that, regardless of his feelings toward Edge, they were in the WWE together and would change the promotion forever.
Matt asked why Orton did it after Edge made his miraculous comeback from retirement. This caused Orton to attack Matt, and, after a back and forth, Randy stood tall after one RKO and a con-chair-to.
Watch the segment between Matt Hardy and Randy Orton from Monday Night RAW below.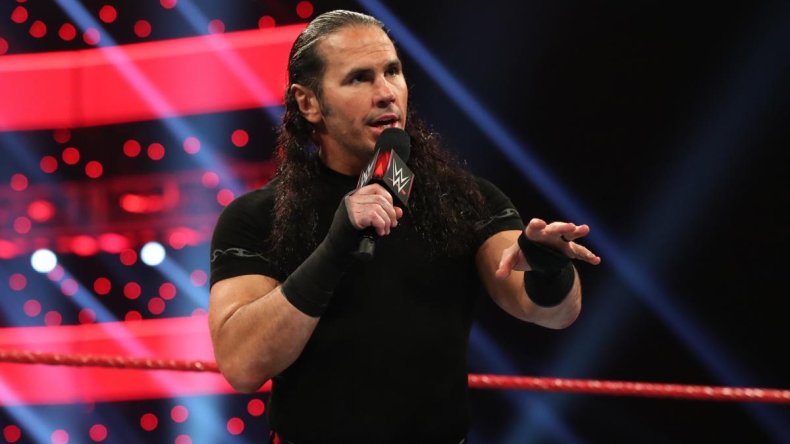 Following the segment, Hardy took to social media to leave a cryptic "goodbye" message with a link to the latest episode of his "Free the Delete" series on YouTube.
The series continues the story of Hardy's "Broken Universe" with nods to his pre-WWE return days filming skits on the Hardy Compound. The latest episode shows Matt with Vanguard 1 - his trusted drone companion - as he looks to find peace after his latest battle, the "Woken Deletion."
Matt Hardy's WWE Contract is reportedly set to expire in March. Pro Wrestling Sheet reports the segment with Orton was their way of writing him off television until, and if, a nre deal can be struck.
If Hardy doesn't re-sign with WWE, he will be free to pursue work elsewhere, with many believing he'll join All Elite Wrestling as the leader of The Dark Order, "The Exalted One." This was hinted at in the latest "Free the Delete" when Matt tries to tell Vanguard 1 how he feels, struggling to find the word before settling on "exhausted."
Matt Hardy and his brother Jeff - who is currently off television due to injury - returned to WWE at WrestleMania 34 in 2017. Since their comeback, the Hardy's have won the tag team championships twice. In Jeffy's absence, Matt would lean into the "Broken" character he created in his time before the WWE and would eventually start a program with Bray Wyatt. Hardy and Wyatt would also team up and win the tag championships before Matt would take a break from television due to his own injury.
Since his return from injury, Matt Hardy has been vocal about wanting to be satisfied with his creative in wrestling, whether it's in the WWE or elsewhere.
What do you think of the Matt Hardy and Randy Orton segment? Do you think Hardy will go to AEW or another promotion? Let us know your thoughts in the comments section.