NFL Concussions: Matt Hasselbeck Follows Father Don in Donating Brain For CTE Study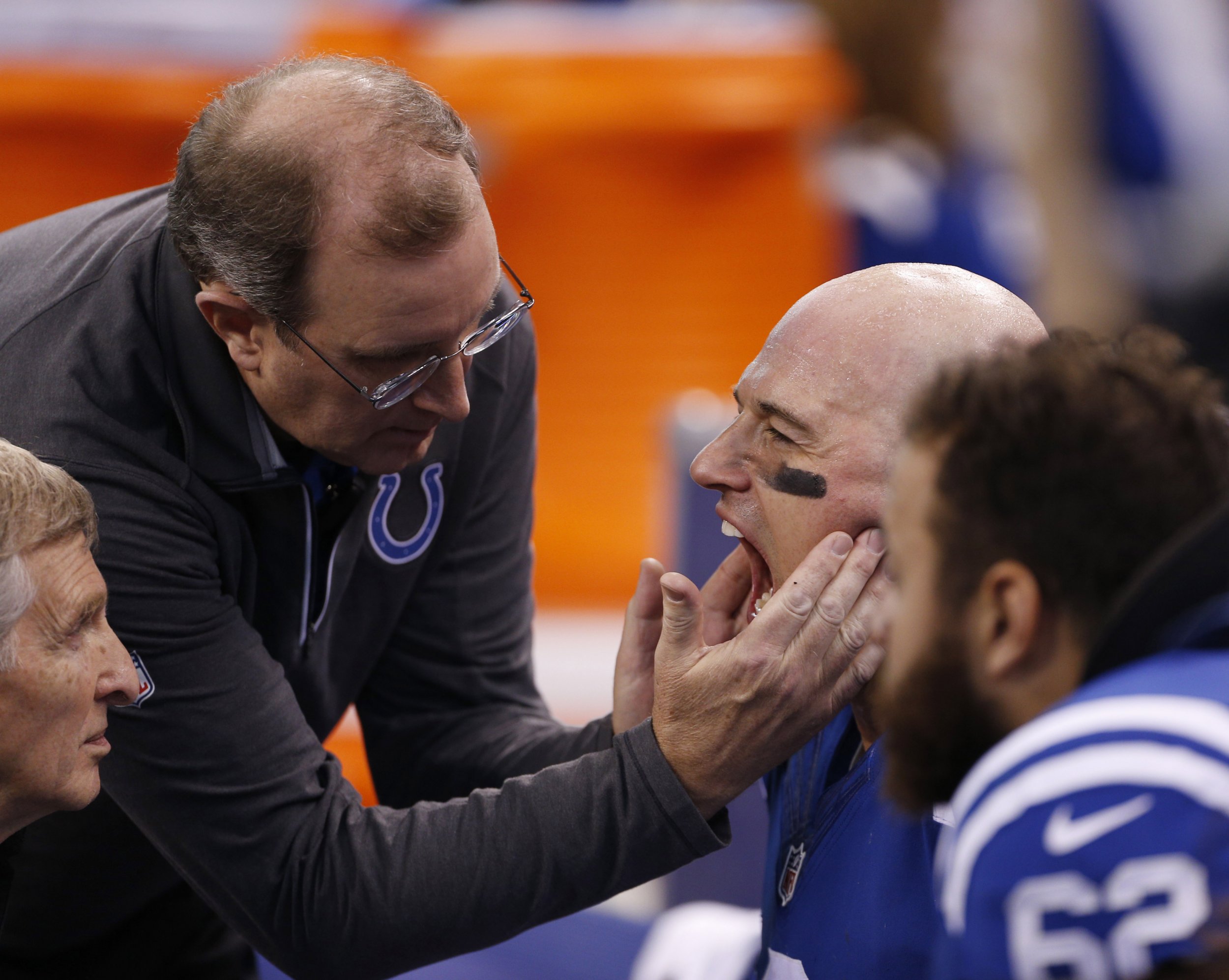 Hasselbeck, 41, was a three-time Pro Bowler in a 17-year career with the Green Bay Packers, Seattle Seahawks, Tennessee Titans and Indianapolis Colts before he became an analyst with ESPN.
The Colorado native, who led the Seahawks to Super Bowl XL in 2006 at Ford Field in Detroit, will give his brain to the Concussion Legacy Foundation, the Massachusetts-based organization that is building up a "bank" of retired athletes' brains to be studied for CTE or Chronic Traumatic Encephalopathy, the degenerative disease that has been linked to repetitive head trauma in football and other contact sports.
"During my football career, we didn't have enough information on the long-term effects of concussions and brain trauma," Hasselbeck said on Wednesday. "I want to be part of the solution, and by pledging my brain I am doing my part to provide the data to protect the next generation of athletes."
Hasselbeck suffered one documented concussion in his NFL career, in November 2010 against the Oakland Raiders.
Hasselbeck's father, Don, an NFL tight end for eight years, pledged his brain to the CTE Center at Boston University in 2010. Leonard Marshall, the former two-time Super Bowl defensive lineman, has promised to donate his brain alongside Matt Hasselbeck to add to research into a disease that can only be accurately diagnosed after death.
The NFL and its former players have been engaged in a class-action lawsuit since 2011, with the players arguing that the league deliberately withheld medical evidence over the after-effects of repeated blows to the head. The NFL denies this though in March 2016 Jeff Miller, the league's senior vice president for health and safety, told the House of Representatives that there was a connection between football and the development of brain diseases including CTE.