ESPN Layoffs: Who Has Been Fired By The Struggling Network?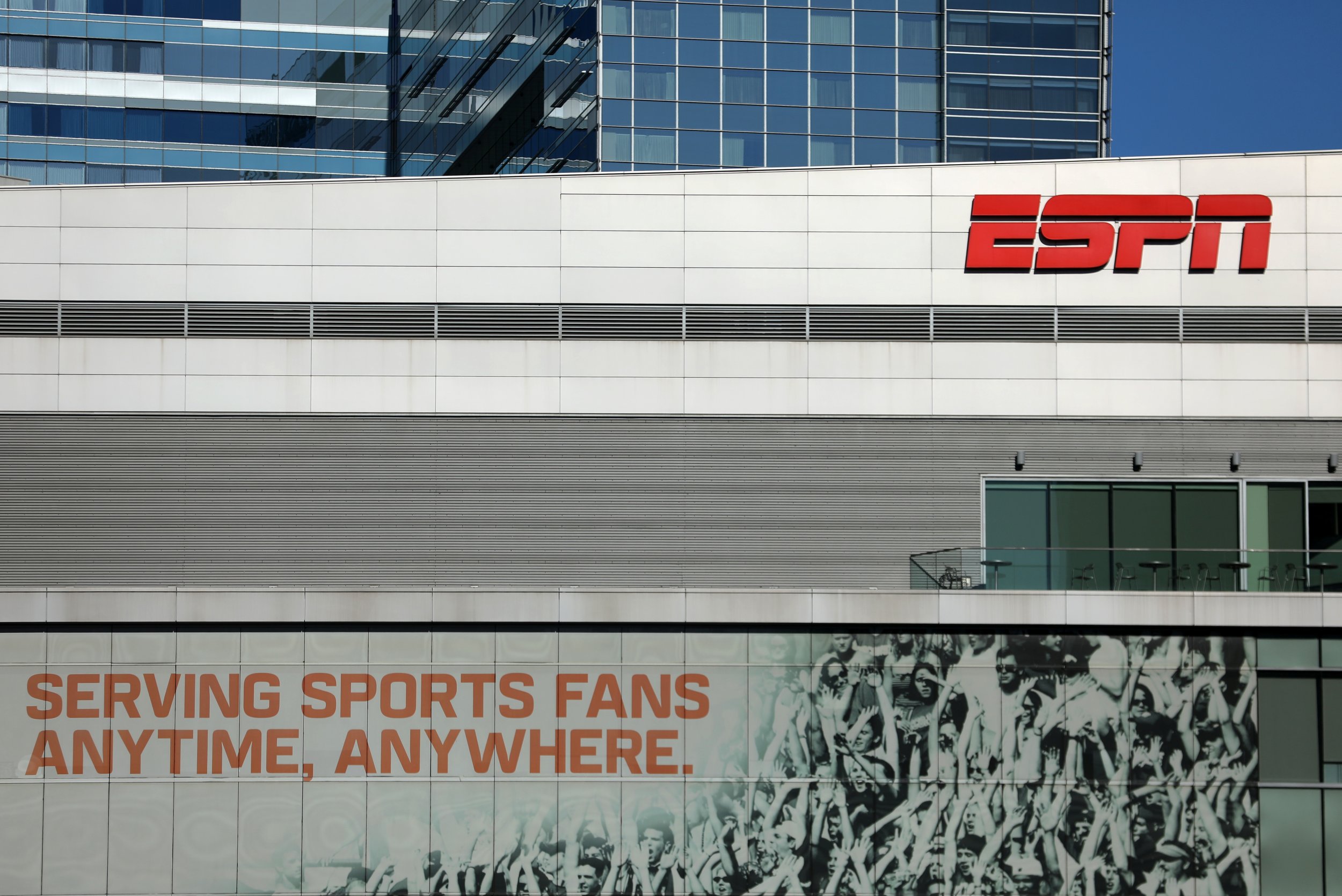 NFL analysts Trent Dilfer and Doug Glanville are among 100 staffers ESPN laid off on Wednesday as part of a restructuring of the company.
Dilfer, a former quarterback for the Baltimore Ravens and Tampa Bay Buccaneers, joined ESPN as an American football analyst in 2008, growing into a popular pundit on the network.
He was joined by former Major League Baseball outfielder Glanville, who had worked for the network since 2010, as well as baseball analysts Jim Bowden and baseball writer Jayson Stark.
Hockey columnist Scott Burnside was also included in the layoffs, ending his 13 years with ESPN, as well as football writer Mike Goodman.
Here is the full list of ESPN employees who have confirmed their departure from the company:
Brendan Fitzgerald—ESPNU anchor
Chris Hassel—"SportsCenter" anchor
Johnette Howard—Columnist
Jay Crawford—"SportsCenter" anchor
Melissa Isaacson—Columnist
Danny Kanell—Radio host
Robin Lundberg—Radio host
Jane McManus—Columnist
Jaymee Sire—"SportsCenter" anchor
Reese Waters—Correspondent
Doug Padilla—Dodgers reporter
Mark Saxon—Baseball reporter
Justin Verrier—New Orleans Pelicans reporter
Calvin Watkins—Houston Rockets' reporter
Ethan Sherwood—Strauss NBA reporter
Ashley Fox—NFL analyst
Ed Werner—NFL reporter
Pierre LeBrun—NHL columnist Pierre
Joe McDonald—Hockey writer
Brian Bennett—Big Ten reporter
Eamonn Brennan—College basketball writer
C.L. Brown—College basketball reporter
David Ching—SEC football reporter
Jeremy Crabtree—College football recruiting reporter
Len Elmore—College basketball analyst
Chantel Jennings—College sports reporter
Brett McMurphy—College football reporter
Ted Miller—Pac 12 reporter
Max Olson—Big 12 reporter
Dana O'Neil—College basketball reporter
Greg Ostendorf—SEC Reporter
Rufus Peabody—Predictive analytics expert
Dr. Jerry Lee Punch—Auto racing commentator
Jesse Temple—Big Ten football reporter
Tom Farrey—Enterprise reporter
Dottie Pepper—Golf commentator
Dave Tuley—Sports gambling writer
Derek Tyson—SEC recruiting analyst
Roger Cossack—Legal analyst
Jean-Jacques Taylor—ESPN Dallas columnist
Austin yard—Big Ten football reporter