Matthew Harris Posted YouTube Videos, Manifesto With Racist, Misogynistic Remarks
The former lecturer and postdoctoral fellow under investigation for sending threats to members of the philosophy department and students at the University of California Los Angeles recently shared disturbing YouTube videos and a lengthy manifesto littered with racist, anti-Semitic and misogynistic remarks.
UCLA canceled in-person classes on Tuesday after Matthew Harris sent what the university described as a "concerning email and posting" to some members of the UCLA community on Monday.
Harris sent a link to a video that referenced a mass shooting and an 800-page manifesto with "specific threats" to some members of the department, according to emails members of the philosophy department sent to students.
Harris' YouTube channel contained more than 300 videos—most of which were uploaded on Monday. But by early Tuesday morning, the channel displayed a message saying the account had been terminated.
Newsweek reviewed some of the videos on the account before it was taken down.
A five-minute video titled "UCLA PHILOSOPHY (MASS SHOOTING)" showed Harris speaking into a microphone, superimposed over footage that included scenes from the 2017 mass shooting at a music festival in Las Vegas.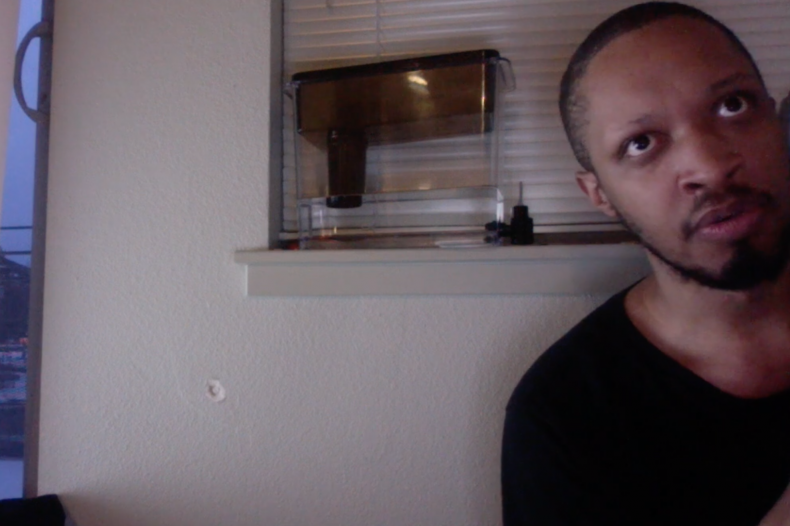 Other titles of videos included: "MURDER," "my racial angel I'm so glad you exist" and "im a p*dophile, ladies im a p*dophile."
In one video—titled "IVE HAD ENOUGH!"—Harris, who is Black, ranted incoherently about race and other topics for about eight minutes, using expletives and making several anti-Semitic remarks.
His manifesto—titled "DEATH Sentences"—contained racist, anti-Semitic and misogynistic comments. It also appeared to make reference to UCLA faculty members. The document was shared through Google Drive on Monday, but appeared to have been removed early Tuesday.
Newsweek has contacted YouTube and Google for comment.
UCLA said on Twitter that the university's police department "is aware of a concerning email and posting sent to some members of the UCLA community today and actively engaged with out-of-state law enforcement and federal agencies."
In a follow-up tweet, the university said: "We do not have specific information that this individual is in CA. Out of an abundance of caution, all classes will be held remotely Feb 1. We will keep you updated."
UCLA spokesperson Steve Ritea told Newsweek on Tuesday morning that "out-of-state law enforcement has confirmed the person who made threats to UCLA is under observation and not in California." He said that classes would remain remote on Tuesday.
Several students criticized UCLA for not informing students about the threat sooner, writing on Twitter about how they had found out about it from social media and group chats rather than the school.
Harris joined the university as a postdoctoral fellow in philosophy after completing his dissertation at Duke University, according to a newsletter from UCLA's Philosophy Department in the spring of 2019.
But he was placed on leave in 2021 while UCLA officials investigated reports that he sent a video with pornographic content to a student, according to the Daily Bruin student newspaper. His term as a postdoctoral fellow was due to end in June 2021.
Updated 2/1/22, 10 a.m. ET: This article has been updated with a comment from a UCLA spokesperson.