Matthew Whitaker Doesn't Want Mueller to Investigate Trump Family Finances
The new acting U.S. attorney general, Matthew Whitaker, wrote in a 2017 op-ed that he does not believe special counsel Robert Mueller should widen his investigation to explore the finances of President Donald Trump and his family.
Whitaker replaced Jeff Sessions after the president asked the former attorney general to resign on Wednesday. Whitaker was Sessions's chief of staff. The president said the arrangement would be temporary until a permanent replacement for Sessions is found.
Trump has long been angry with Sessions for recusing himself from oversight of the Mueller probe, which had been the responsibility of Deputy Attorney General Rod Rosenstein. Whitaker now oversees it.
Mueller is investigating Russian interference in the 2016 election and suspicions of collusion between the Kremlin and Trump's campaign.
Writing for CNN in August 2017, Whitaker noted reports that Mueller's investigation was broadening to look at financial crimes, including those unrelated to the 2016 election.
"This information is deeply concerning to me," Whitaker wrote. "It does not take a lawyer or even a former federal prosecutor like myself to conclude that investigating Donald Trump's finances or his family's finances falls completely outside of the realm of his 2016 campaign and allegations that the campaign coordinated with the Russian government or anyone else. That goes beyond the scope of the appointment of the special counsel."
He also echoed remarks by Trump, who has called Mueller's investigation a witch hunt.
"If [Mueller] were to continue to investigate the financial relationships without a broadened scope in his appointment, then this would raise serious concerns that the special counsel's investigation was a mere witch hunt," Whitaker wrote.
He later added: "It is time for Rosenstein…to order Mueller to limit the scope of his investigation to the four corners of the order appointing him special counsel. If he doesn't, then Mueller's investigation will eventually start to look like a political fishing expedition."
The special counsel's office declined Newsweek's request for comment. The Department of Justice did not respond immediately to a request for comment.
Over the years, questions have surrounded Trump's business dealings, particularly his dealings with wealthy individuals from Russia and the former Soviet bloc. A recent investigation by The New York Times also claimed that Trump received $413 million from his father and at times engaged in tax fraud, which the president has denied.
Whitaker, 48, joined Sessions at the White House in 2017. He hails from Des Moines, Iowa, and is a former college football player at the University of Iowa, where he earned an MBA.
In 2002, Whitaker ran as the Republican candidate for state treasurer in Iowa, losing to Democrat Michael Fitzgerald. He was later appointed by President George W. Bush as U.S. attorney for the Southern District of Iowa, serving from 2004 to 2009.
In 2014, Whitaker ran unsuccessfully in Iowa for the Republican nomination for a U.S. Senate seat, coming in fourth. He subsequently joined the board of World Patent Marketing, a patent assistance company later shut down by the Federal Trade Commission for fraud, after which Sessions hired Whitaker.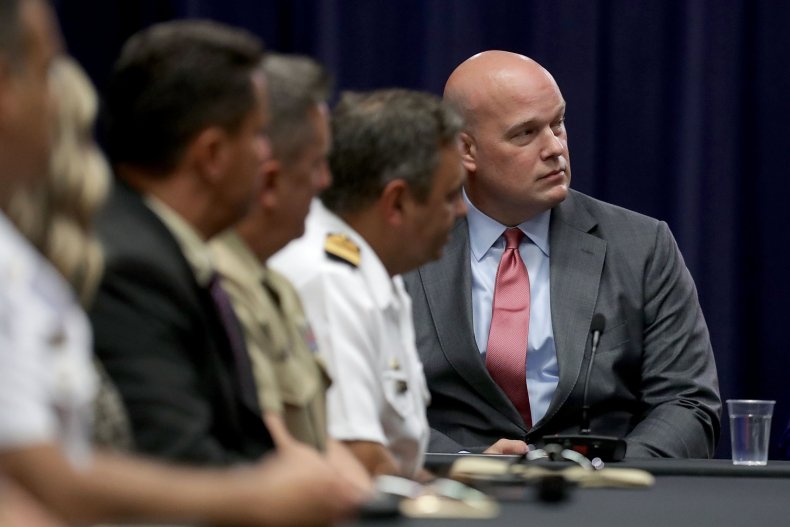 This article was updated to say the special counsel's office declined to comment.