Maxine Waters Launches Late Night Twitter Tirade on Donald Trump: 'Don the Con Man Got Conned!'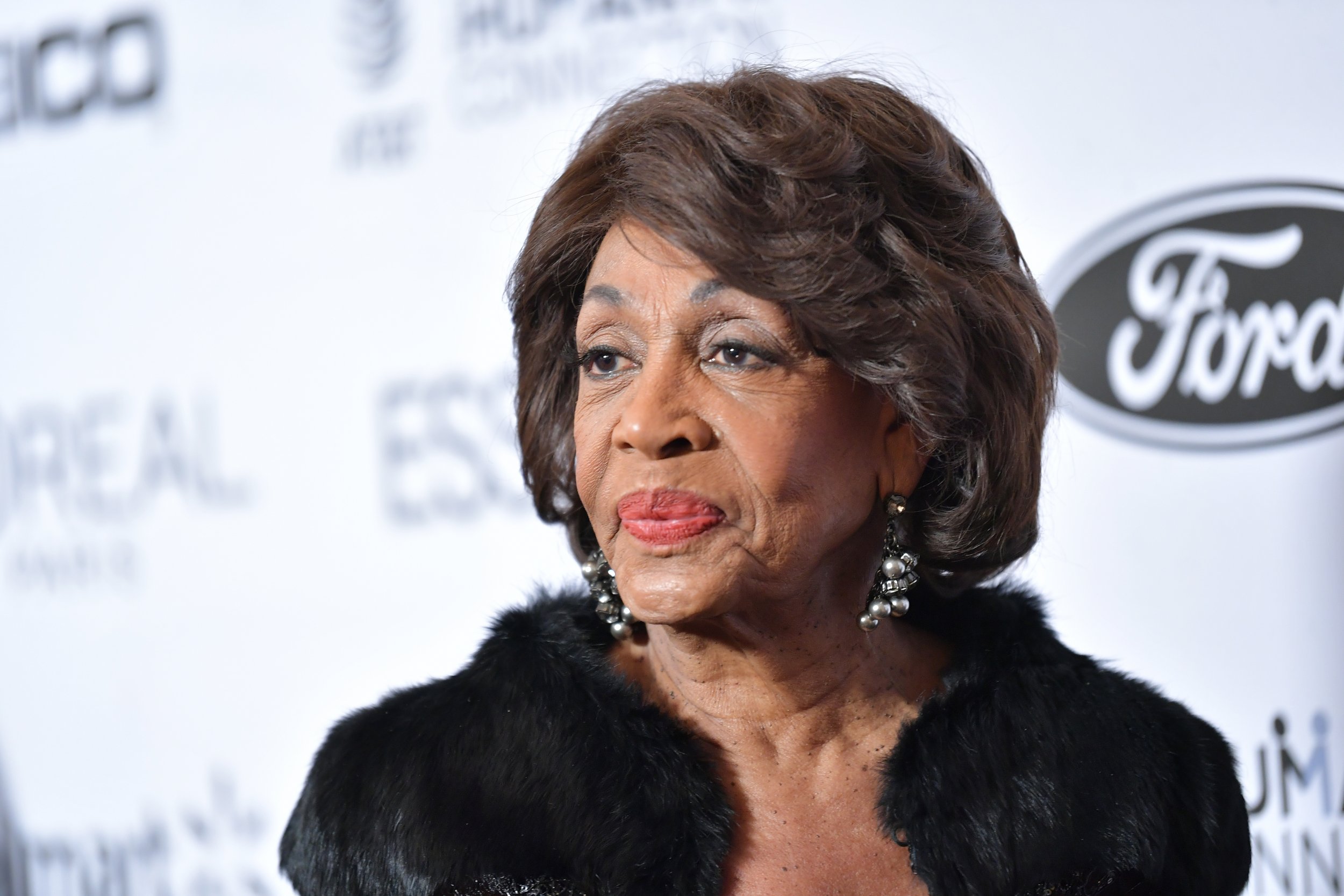 Maxine Waters has unloaded on President Donald Trump with a late-night Tweet storm on recent political developments.
The Californian Democrat covered a wide range of topics, taking shots at Trump's summit with North Korean leader Kim Jong Un, the death of the Saudi journalist Jamal Khashoggi, the firing of FBI Director James Comey and more.
In her first tweet since February 17, she said: "Lying Trump came away from fake summit with terrorist & killer Kim Jong-un w/ nothing because Kim never intended to offer anything.
"Don the con man got conned! Hey number 45, are you still in love w/ Kim?" she added.
In another tweet, she wrote: "Lying Trump said he believes killer Kim Jong-un, that he didn't know what happened to #ottowarmbier," referring to the American student who was imprisoned in North Korea and died shortly after release.
"Now he wants to flip the script. No one can believe this unworthy president. He is the most prolific, consistent, good for nothing liar this country has ever experienced."
There was more to come from Waters' Twitter feed. She rebuked him for not criticizing Saudi Arabia over the killing of Khashoggi.
"God will never forgive you for siding w/ MBS on this murder," she said referring to the Saudi Crown Prince Mohammed Bin Salman who denies he ordered the killing, before launching into another more general rant.
"Obstruction of justice reality show: Firing Comey, sending coded messages to Manafort & others that he has the power to pardon; lying about Trump Tower meeting; threatening Cohen's in-laws; attempting to destroy Mueller. What more do we need to know? Impeachment is the only answer."
She reiterated her call for an impeachment of Trump, tweeting: "For the faint of heart, who've been waiting for every 't' to be crossed and every 'i' to be dotted, now is the time to demonstrate your patriotism. Support impeachment!"
Trump had not responded to Waters' comments as of press time, but the two have clashed before. Trump dubbed her as having a "low IQ" and frequently mocked her during his campaign rallies.
Her tweet storm came after as the House Judiciary Committee issued a first round of document requests as part of an investigation into Trump's campaign, business and administration.
However Committee Chairman Jerrold Nadler (D-NY) said Congress is a long way from impeachment, The Hill reported, with other Democrats awaiting the outcome of the inquiry by special counsel Robert Mueller into claims of Russian interference in the 2016 election.