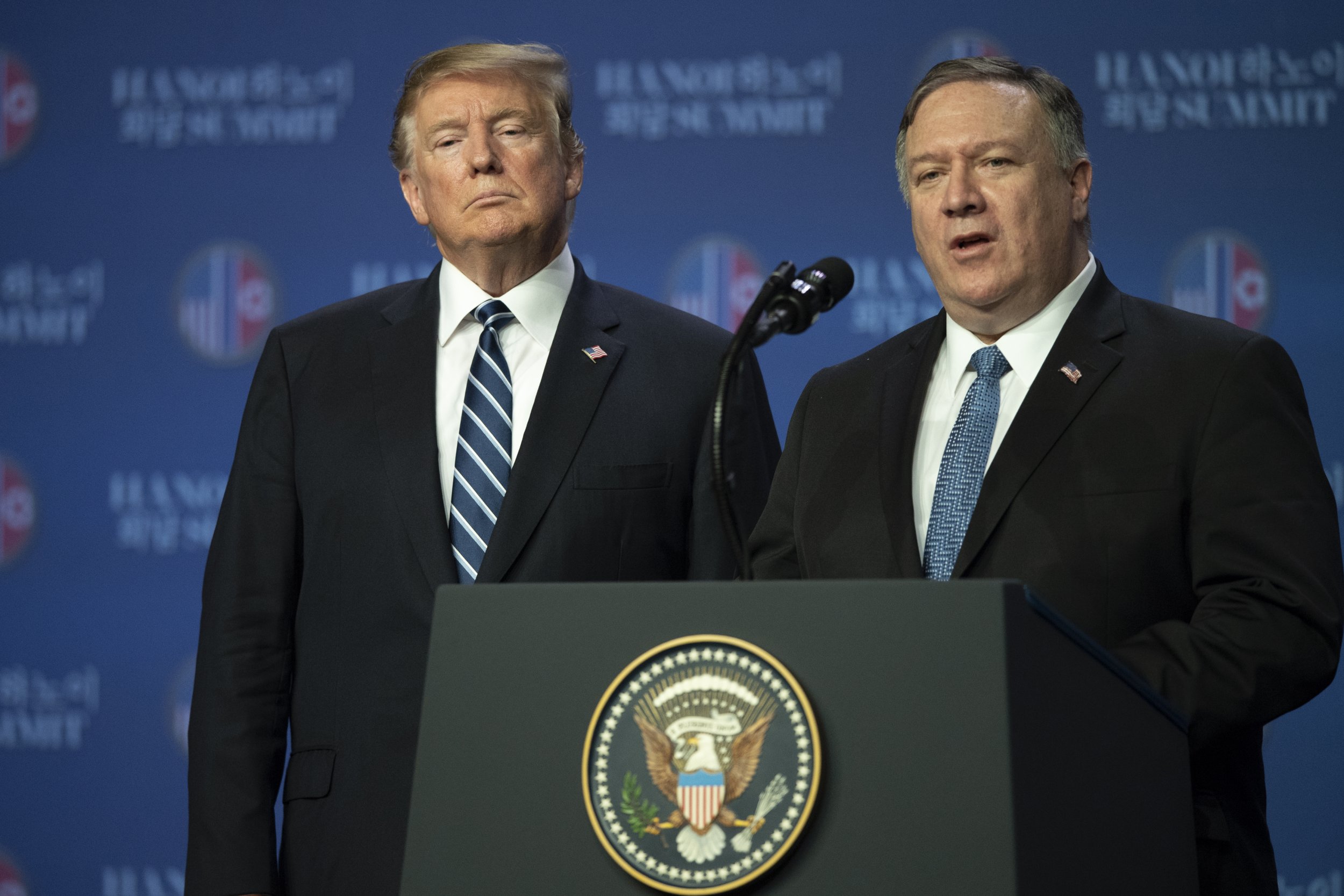 U.S. Secretary of State Mike Pompeo has rejected claims that the North Korean leader Kim Jong Un's offer to the U.S. at the failed summit in Hanoi, Vietnam, last week was final.
In an interview with USA Today, Pompeo also would not say whether he believed that Kim was unaware of the mistreatment of American student Otto Warmbier, who was jailed in the secretive state and died upon his release.
While in Vietnam, U.S. President Donald Trump said he had walked away from the summit aimed at producing a denuclearization deal due to disagreements over sanctions on North Korea.
Trump said in a press conference that "we weren't willing" to lift sanctions completely, as Pyongyang had demanded.
When Pompeo was asked if Trump had been given a final offer by Kim, he told the paper: "That's not what the North Koreans said. Don't say things that aren't true.
"Show me the quote from the North Koreans that said this was their one and only offer. Where'd you get that?" Pompeo told the paper.
When Pompeo was then read the quote from North Korean foreign minister Ri Yong-Ho stating that Pyongyang's proposal "will never be changed," Pompeo was silent for a few seconds, USA Today said.
He then said: "What they said is they're prepared to continue conversations with us, and that's what we intend to do."
Pompeo would not answer whether or not he believed Kim knew about the mistreatment of Warmbier. Trump told reporters that the North Korean leader told him "he didn't know about" how Warmbier was treated.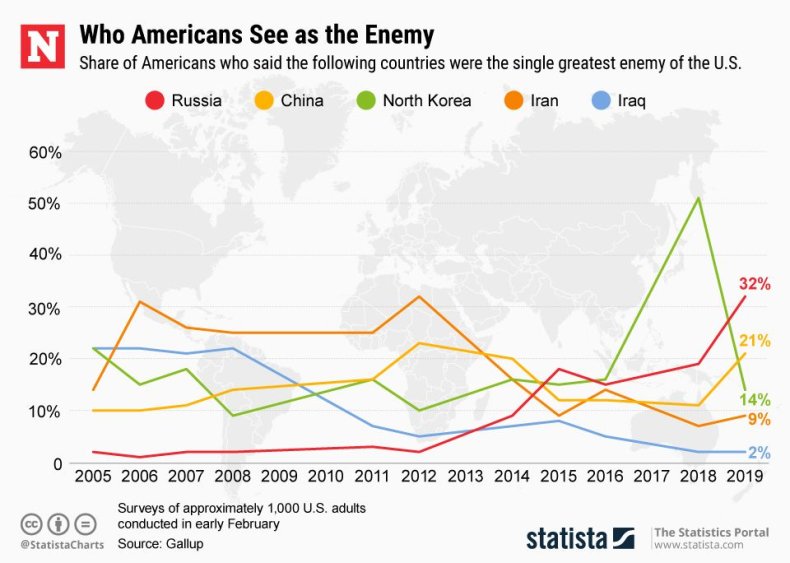 Asked if he held Kim responsible, Pompeo said, "The North Korean regime is responsible for the death of Otto Warmbier and the humanitarian violations that are continuing to take place."
The secretary did confirm that Trump would not restart U.S. military exercises with South Korea, which have been halted since the leaders' first summit, in Singapore last June. Some experts said that could make the U.S. vulnerable.
"At this point, we don't intend to begin having the major war exercises there, but it's always up for review by the president," Pompeo said.
"We will also always be prepared to defend American interests everywhere. So the American people need not worry about readiness issues for the United States military."
Trump has said that the hearing of his former fixer Michael Cohen, which coincided with the summit, "may have contributed" to its failure, The Washington Post reported.
Meanwhile, Pompeo is about to embark on a domestic tour of key states starting with Iowa, whose farmers have been hard-hit by Trump's trade war with China. Some analysts interpreted the tour as a push for Trump's re-election campaign in 2020 in battleground states, The Washington Examiner reported.