'Mayans MC' Season 4: Has The Show Been Renewed?
Mayans MC has just aired its current season finale, which seemed to set up an upcoming all-out war between Santo Padre and the rest of the Mayans charters. That seems like an excellent set-up for Season 4, so fans of the FX Sons of Anarchy spin-off have been wondering whether the show will get renewed for more.
Will there be another season of Mayans MC?
Luckily for fans, the Mayans are set to ride again. Mayans MC has already been renewed for Season 4. In fact, it had already been renewed about a week before the finale aired.
"I am deeply indebted to everyone at FX and 20th [Television, production company]," said showrunner Elgin James in a statement, "for allowing us to continue to tell the stories of the characters that Kurt [Sutter, Sons of Anarchy creator] and I created and whom our cast and crew took to new heights in Season 3.
"In Season 4 we look forward to diving deeper into each character's truths, exploring the danger of the combustible world they inhabit, and for each writer, cast member and crew to stake out our place as storytellers."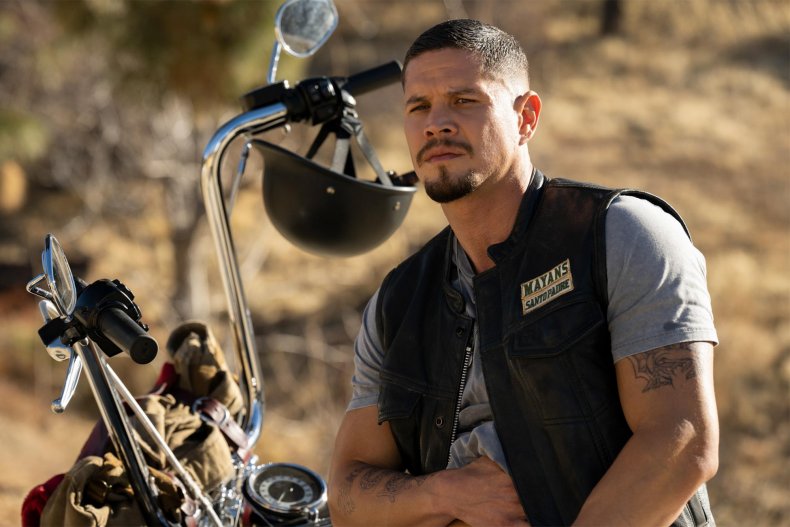 This early renewal should allow the crew of the show to prevent the 17-month gap between Seasons 2 and 3—though that was also partly caused by the global pandemic. Though the first two seasons aired in September, Season 4 is more likely to air in spring 2022.
"This season, everyone brought it beyond what I ever even could have imagined, so there was actually never any thought of a Season 4," James told Deadline after the season finale aired.
Asked what viewers could expect from Mayans MC Season 4, James added: "This season, we dealt with consequences, and I think we're going to continue to. I think everything is going to continue to spiral...There's just a darkness he can't help but get swallowed up in, and I think that's what we're going to watch. We've watched him for three seasons try to get out of the darkness, and I think now... he's f***ing in it."
After the season finale aired, EZ actor JD Pardo tweeted: "Thank you all so much for the love! We poured our hearts into this one. I hope you were entertained even just a little. We are on a Mayan hiatus but we will be back!"
Speaking about EZ's fate in a CBR interview, James teased: "We're really excited where EZ is gonna go. You know, I think EZ's been on the fence for three seasons, right? He's sort of [had] a foot in one world, a foot in the other. And then what's gonna happen now, when he fully commits to one, and I can tell you it's gonna be pretty bloody."
Mayans MC Seasons 1 to 3 are streaming now on Hulu.