On the same day as the start of his Senate impeachment trial, a lawyer argued that former President Donald Trump should be allowed to live at his Mar-a-Lago resort in Palm Beach, Florida despite a 1993 agreement forbidding it. The lawyer argued that Trump essentially operates as the resort's facility manager, or as the lawyer put it, "the Mayor of Mar-a-Lago."
After leaving the White House just hours before President Joe Biden's inauguration on January 20, Trump arrived at Mar-a-Lago with plans on residing permanently in the mansion-like building. However, his plans were threatened by a 1993 agreement with the town of Palm Beach, limiting his stay at the resort to seven consecutive days and 21 days maximum per year.
However, at a meeting of local lawmakers on Tuesday, Palm Beach Town Attorney John C. Randolph said Trump could now be considered a "bona fide" employee at the social club, thus allowing him possible residence despite the 1993 agreement.
"This guy, as he wanders the property, is like the mayor of Mar-a-Lago. He's always present," Randolph said in his virtual presentation to the Town Council on Tuesday.
"He oversees the property. He evaluates the performance of the employees... He suggests improvements relating to the operation of the club.... He reviews the club's financials.... He recommends the events to be held at the club. He suggests candidates for membership and signs the documentation relating to those members," Randolph said, adding that Trump also regularly greets guests of all sorts, according to NPR.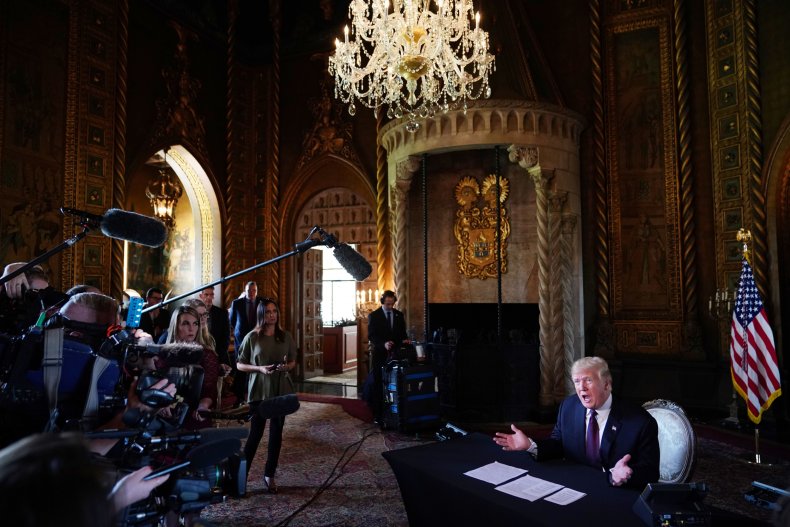 Randolph's argument may be enough to win him permanent residence at the club. It seems Trump's intention no matter what, as he legally changed his residency to Florida in 2019 and has overstayed at the resort numerous times since becoming president in 2016.
But the 1993 agreement isn't the only issue standing in the way of Trump's residence at Mar-a-Lago. Local residents also oppose his stay, citing Trump's past installment of a flagpole that exceeded local height limits, traffic congestion during his stays as president, a possible devaluation in surrounding properties and potential disturbances caused by his supporters.
Trump's lawyer has told locals that Trump will no longer have a massive security detail nor attract as much traffic as he did when he was president. But the city has yet to formally state whether it will disregard the 1993 agreement.
The 1993 agreement was reached as part of a deal Trump struck with town leaders to convert his one-time residence into a private club. He purchased Mar-a-Lago for $10 million in 1985 from the estate of General Foods owner Marjorie Merriweather Post. After investing deeply in an upgrade of the property, Trump risked losing the property when experiencing financial difficulty in the early 1990s.
As a result, Palm Beach agreed to let Trump transform the home into a private club, but part of the agreement stated that Trump would be treated like any other Mar-a-Lago member by being forbidden from living there permanently.
Newsweek reached out to the town of Palm Beach for comment.