John McCain Says U.S. Urgently Needs Syria Strategy as Top Officials Disagree on Assad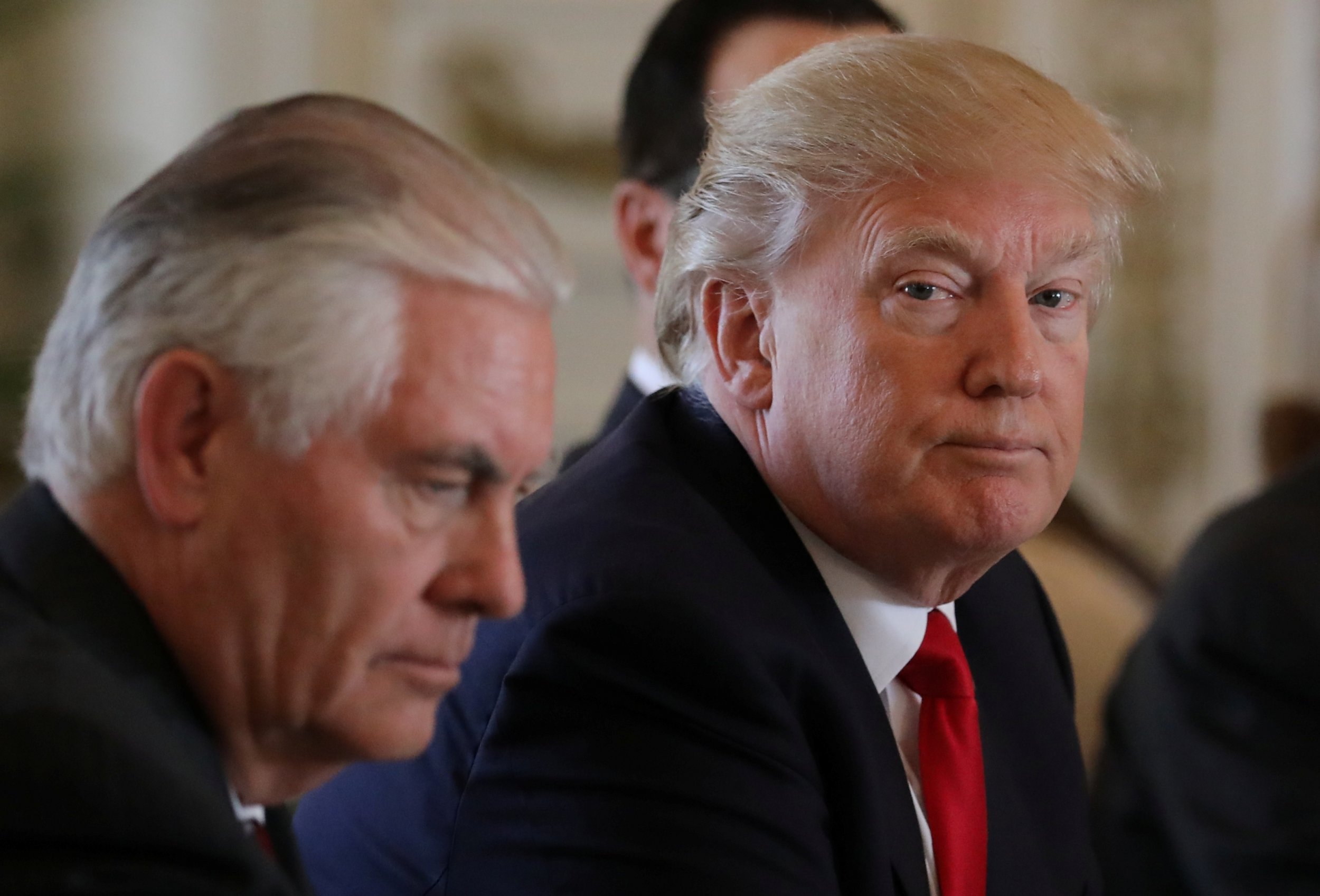 Senator John McCain has said the U.S. needs a clear military strategy in Syria after top American officials gave conflicting statements about whether Bashar al-Assad should stay in power.
Secretary of State Rex Tillerson's said Sunday that the U.S. needs to "keep its priorities straight and focus on ISIS," appearing to contradict comments by Donald Trump's national security adviser, Herbert McMaster, who said that the administration may push for the removal of Assad.
Speaking on Sunday, McCain told CBS' "Face the Nation" that Tillerson had even contradicted his own stance on Assad, having said on April 6 that the Syrian leader's future role "is uncertain" after a chemical weapons attack killed more than 80 people in the town of Khan Sheikhoun.
In response to the attack, Trump bombed the Syrian airfield that it was launched from—the first ever direct American military strike against the Assad government. The move was criticized by defense experts as a token gesture that was not part of a broader strategy.
Tillerson said in another interview with ABC News Chief Anchor George Stephanopoulos Sunday that Assad's use of chemical weapons crossed the line for the Trump administration, but "other than that, there is no change to our military posture."
While military action on chemical weapons was an important step, McCain said, "it is now vitally important we develop a strategy, we put that strategy in motion, and we bring about peace in the region. And that obviously means that there has to be a cessation of these war crimes."
Read more: Who advised President Trump to bomb Syria?
It is unclear whether the U.S. will mount a larger military intervention to unseat Assad or take a diplomatic approach. In 2013 President Barack Obama was denied Congressional approval to fight the Assad regime after Syria launched a chemical attack with Sarin gas on Ghouta that killed hundreds of civilians. Russia then brokered a deal under which Assad would dismantle his chemical weapons to avoid U.S. military intervention.
McCain, who chairs the Senate Armed Services Committee, said that the U.S. "can walk and chew gum" and address both ISIS and Assad at the same time.
America's U.N. Ambassador Nikki Haley echoed that stance on Sunday. "What you have to understand is we can have multiple priorities," she said on NBC's "Meet the Press," calling for a diplomatic solution to the conflict. "We've got to go and make sure that we actually see a leader that will protect his people and clearly, Assad is not that person."
A one-time strike to deter Assad against the use of chemical weapons "is not going to be productive," said McCain, because it "ignores the enormity of the problem."
Assad has committed multiple war crimes, McCain insisted, by starving thousands of people in prisons, launching precision airstrikes assisted by Russia on hospitals in Aleppo, and dropping barrel bombs that indiscriminately kill innocent civilians.
These "are war crimes as well," he said, so "I do not agree with the secretary that you have to just concentrate on ISIS."