Russia's McDonald's Pulls Fries From the Menu After Running Out of Potatoes
The fast food chain that replaced McDonald's in Russia has had to temporarily stop serving fries.
The rebranded fast food chain "Vkusno i Tochka", which roughly translates as "Tasty and that's it" said a shortage of the correct variety of potatoes meant that diners would need a different side order with their burgers.
The chain said that over the past eight years it had focused on purchasing products from Russian suppliers but that in 2021 there was a poor harvest of the potato needed to make fries, and added that the problems may persist until the fall.
"Rustic potatoes," which is a thicker-cut version of traditional French fries, might also be unavailable but the fries are expected to be back on the menu at the start of the next harvest.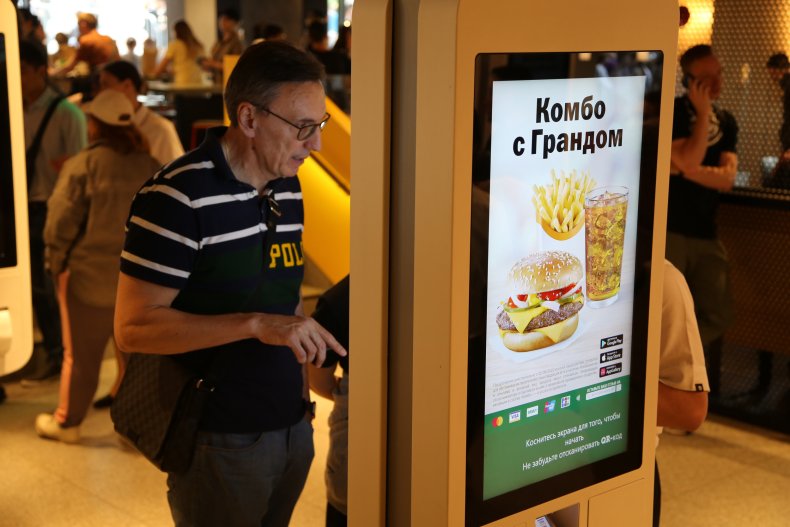 When contacted for comment, the chain told Newsweek in a statement it had previously shared with other media outlets that it was "impossible to import from markets that could become temporary suppliers of potatoes for enterprises in Russia."
This referred to the sanctions imposed on Russia following its invasion of Ukraine, which spurred McDonald's to pull out of the country and sell it to Russian businessman Alexander Govor.
The chain told Newsweek a lean potato harvest last year has not been easy to resolve. "For our French fries, we use a special variety of a certain size," the statement said. "If you take a smaller potato, it will not meet the standard."
However, Russia's agriculture ministry downplayed concerns about a potato shortage in a statement on Telegram titled "There are potatoes - and that's it", in a play on the name of the fast food chain.
The statement said that Russia "is fully provided with potatoes, including processed ones" and that the new crop is "already arriving, which eliminates the possibility of a shortage." The statement added that according to union sources, "there is currently no need to import french fries."
Users on social media website VKontakte questioned the discrepancy in explanations from the chain and the government, with one speculating that french fries had been temporarily suspended because of a lack of imported food additives that give the side order its appearance. One person said that the chain's explanation of crop failures was a "lie", while another user suggested that it was due to poor management.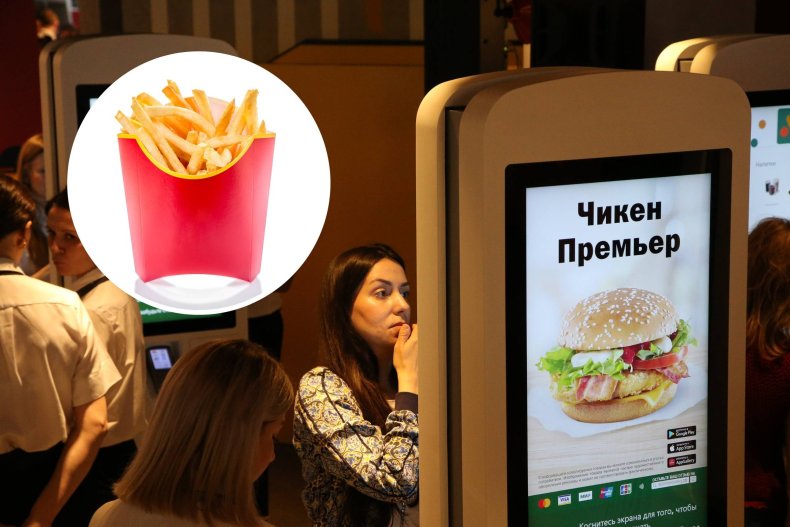 Meanwhile, the head of Russia's potato and vegetable union, Alexey Krasilnikov told the publication The Insider that the chain had not yet ironed out logistical issues with suppliers and had been unable to maintain the business processes of McDonald's.
Vkusno i Tochka has been hit by a few teething problems since it opened to much fanfare last month following the departure of McDonald's. This week, a number of people posted on social media images of moldy buns and even insects coming out of some burgers.
Update 07/12/22, 11 a.m. ET: This article has been updated with a response to Newsweek from Vkusno i Tochka.