Me Too in Russia? Women Lose Harassment Case Against Powerful Politician
Russian parliament has thrown out claims by several different women who all accused an influential lawmaker of groping or harassing them, and the politician will not face official punishment.
In a hearing attended by some of the accusers, the Ethics Commission in Russia's lower house, the State Duma, ruled against the women and in favor of the alleged harasser, Interfax reported Wednesday. (He reportedly arrived 45 minutes late.) The case has attracted attention not only because the accused lawmaker, Leonid Slutsky, chairs the Foreign Affairs Committee and is well known, but also because it is the first one to mirror the mass outpour of harassment allegations against powerful men in the West.
Related: Russian women undress on social media to protest rape and murder
In Russia, however, movements such as #MeToo and Time's Up have not caught on and accusers have been vilified. In an extended takedown of the phenomenon on one of Russia's main news review shows, the anchor concluded that if the actions of Harvey Weinstein, Kevin Spacey and others were unacceptable, then "there is no sex in America."
The scandal began in a similar fashion to those in the West. First an anonymous report surfaced online by one accuser, before more accusers came forward. At least three journalists said Slutsky tried to kiss them, touch them inappropriately or openly grovelled for their affections. The BBC Russian Service's Farida Rustamova, Georgian TV channel RTVI's deputy editor Yekaterina Kotrikadze and Russian channel Dozhd's producer Daria Zhuk all described the alleged instances of harassment.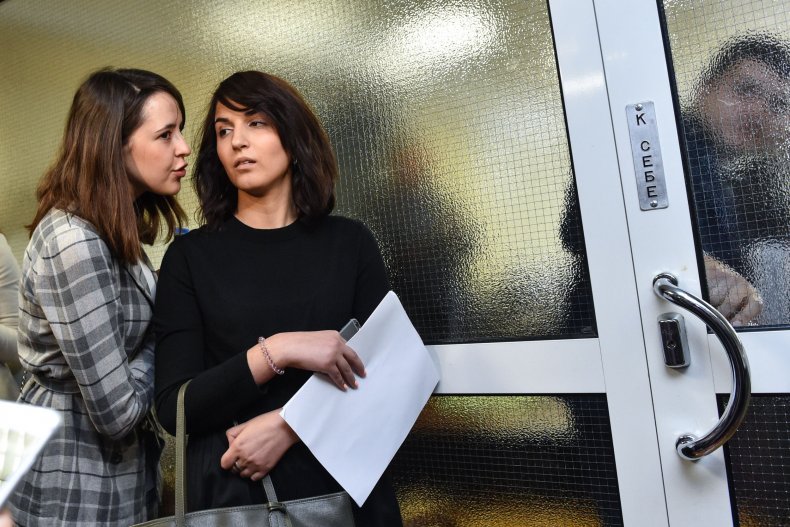 The BBC even published a transcript of a recording, which it reported Rustamova made during an encounter last year, in which Slutsky steers the conversation into a discussion of Rustamova becoming his "mistress" and then defends what Rustamova said was an attempt to touch her inappropriately. Kotrikadze and Zhuk's allegations were broadly similar.
Parliamentary authorities, however, refused to take further action on Wednesday. After clearing Slutsky of any wrongdoing, head of the Ethics Commission Otari Arshba turned the tables on the women, casting suspicions over the timing of their stories.
"Members of the commission draw attention to the fact that the accusers voiced their allegations against the colleague Slutsky, practically at the same time, during a period of presidential election and also after a significant amount of time (between one and three years) after the occurrence of some 'incidents,'" Arshba said, according to the Interfax news agency.
Slutsky has himself used this defense, insisting that the allegations are a ploy against him during the elections, although his relationship to any presidential bid was tenuous. State Duma Vyacheslav Volodin responded to the reporters' allegations by saying that if members of the press are uncomfortable with working in parliament, they should "change jobs."