Former Russian president Dmitry Medvedev has warned of the risk of "open conflict" between Moscow and NATO, which could escalate into a nuclear war, just as Finland announced plans to join the alliance.
Although he did not mention Russia's neighbor by name, Medvedev, who is the deputy chairman of his country's Security Council, raised the threat of nuclear war in a Telegram post which was published less than an hour after Helsinki announced its NATO intentions.
The Russian foreign ministry said on Thursday that, following Finland's move, it will be "forced to take retaliatory steps, both of a military-technical and other nature to stop the threats to its national security," RIA Novosti reported.
Earlier, Medvedev had described how there was "endless talk by foreign analysts about NATO's war with Russia," which in his view was "becoming more and more forthright."
"They are trying with all their power to push the line that Russia is scaring the world with a nuclear conflict," he wrote.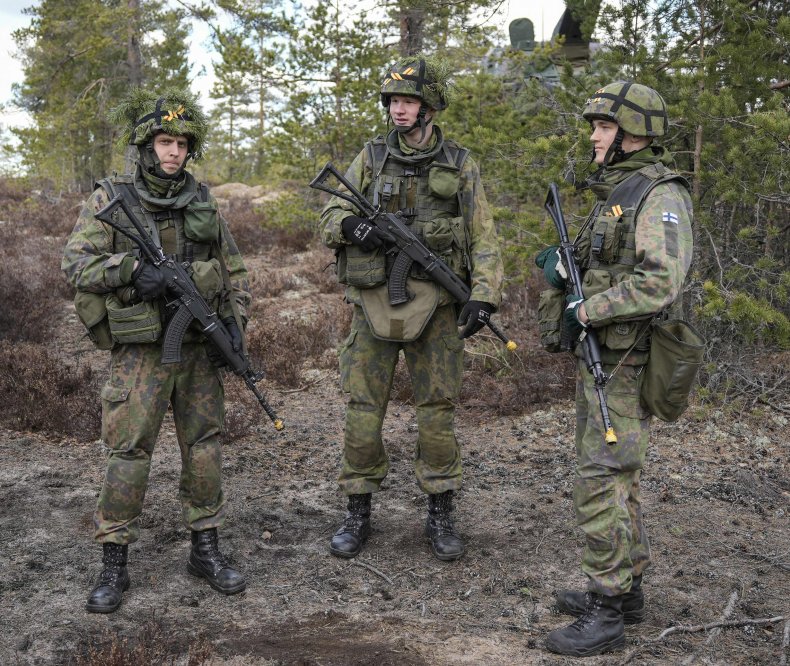 "Even Trump has recently come out with this… just to spite Biden," Medvedev said of the former U.S. president, who in March said if he were still in power, he would deploy nuclear submarines to pressure Vladimir Putin.
Medvedev said that the supplies and training provided to Ukraine by NATO countries, as well as the alliance's exercises, "near our borders, increase the likelihood of a direct and open conflict between NATO and Russia instead of their 'proxy war.'"
"Such a conflict always has the risk of turning into a full-fledged nuclear war," he said, "this will be a catastrophic scenario for everyone."
"Do not lie to yourself and others. You just need to think about the possible consequences of your actions," wrote Medvedev as he decried "paroxysms of Russophobia."
Medvedev posted the comments soon after the announcement by Finnish President Sauli Niinistö and Prime Minister Sanna Marin that Helsinki must apply to join the alliance "without delay." They said in a joint statement that NATO membership "would strengthen Finland's security."
Russia has railed against NATO expansion towards its borders and used the presence of the alliance near its borders as one of the justifications for its invasion of Ukraine.
Finland shares a border of more than 800 miles with Russia and has faced threats from Moscow over joining the alliance. In April, lawmaker Vladimir Dzhabarov from Russia's upper house, the Federation Council, said that Helsinki joining NATO would be a "strategic mistake."
Richard Shirreff, the former deputy Supreme Allied Commander Europe, said that faced with the prospect of Finland's accession to the alliance he expected Russia "will kick off" and "make a lot of noise."
"There will be a lot of intimidation, bullying," he told BBC Radio's Today program and this would include "trying to manipulate media," as well as attempting to "undermine the integrity of the state through cyber attacks."
Kremlin spokesman Dmitry Peskov said "the next expansion of NATO does not make our continent more stable and secure," Tass reported.
He added that Russia will further analyze Finland's prospective entry into the alliance, and that there would be "measures in order to balance the situation and ensure our security."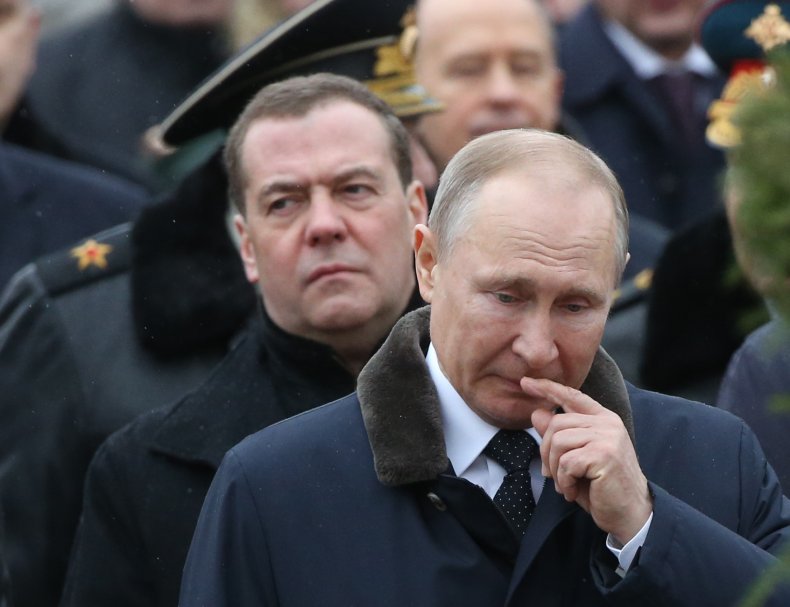 Update 05/12/05, 7.30 a.m. ET: This article has been updated with a statement from the Russian foreign ministry.