Meek Mill Prison Sentence: Is the FBI Investigating Rapper's Judge?
Last week, lawyer Joe Tacopina claimed that the judge who sentenced his client Meek Mill to up to four years in prison was biased against Mill. But he's not the only one asking questions about the Wins and Losses rapper's punishment.
According to a New York Post report Tuesday, investigative units in Philadelphia are probing Common Pleas Judge Genece Brinkley and her ruling in the case.
"The feds have an interest in the judge and [her] potential relationships," a source told Page Six. "This is an investigation looking into a possible extortionate demand. Undercover agents have been in the courtroom monitoring the Meek proceedings since April 2016."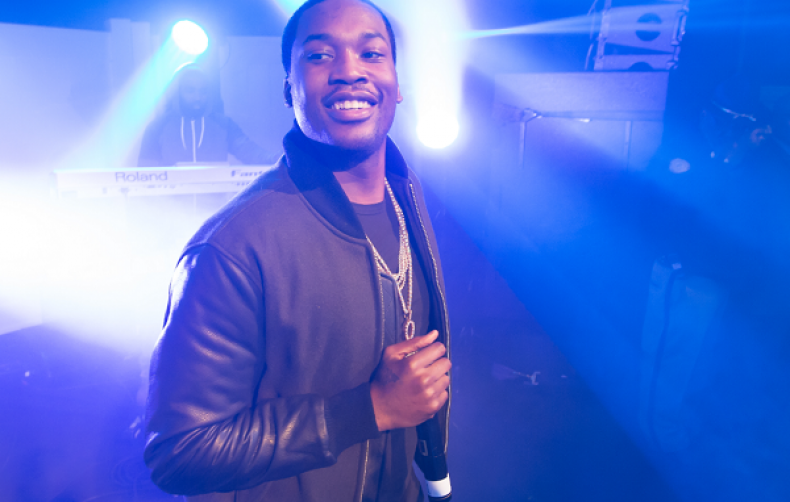 When asked by Page Six about a possible investigation into Brinkley, an FBI spokesperson said, "Per [Justice Department] policy, we neither confirm nor deny the existence of investigations."
On November 6, Brinkley sentenced Mill, whose real name is Robert Rihmeek Williams, to two-to-four-years in prison after the 30-year-old violated his parole by failing a drug test. Tacopina has previously suggested that the judge had it out for the rapper, telling Billboard magazine that Brinkely was "enamored with him" and had "showed up at his community service for homeless people." The lawyer also alleged that Brinkley had requested that Mill do favors for her, like drop her name in a rap rendition of a Boyz II Men song, and ditch his current label for one run by her friend.
"It's some sort of an obsession," Tacopina said. "And when a judge says to someone, Can you re-record a song, mention my name and do a shout-out to me about how I [saved] your life and he says no? Great, now what kind of position is he in?"
Brinkley's decision has resulted in widespread outrage. On Monday, Mill's fans and celebrity friends flooded the streets near Philly's Criminal Justice Center rallying for the rapper's release. Calling Mill's case an "abortion of justice," Rick Ross, who signed Mill to his record label back in 2011, called for the courts to reevaluate the sentencing.
"In Meek's case it wasn't simply a miscarriage of justice, it was an abortion of justice," said Ross. "I think the Commonwealth of Pennsylvania, they need to take a second look at this bizarre sentencing."
Tacopina has previously told TMZ that he was filing a motion to have Brinkley removed from Mill's case.