'Erick Erickson Is Part of the Problem': Anger Over Meet the Press Conspiracy Theory Segment
Meet the Press has sparked outrage for inviting Erick Erickson on the show to discuss conspiracy theories in the wake of a spate of attempted mail bombings, after the controversial conservative commentator previously spread misinformation on topics including the migrant caravan.
Chuck Todd, host of the NBC show, asked the founder of the conservative website The Resurgent who is responsible for providing Americans with facts.
"Erick, I'm curious. You've had to deal with conspiracy theories on your site. Sometimes people get mad at you thinking you help traffic these conspiracy theories," Todd asked Erickson on the Sunday morning show. "Whose job is it to get rid of this stuff?"
Todd cited conservative radio host Rush Limbaugh as among those who pedaled conspiracy theories regarding the attempted bombings. Limbaugh suggested on Wednesday the culprit was a "Democratic operative" as "Republicans just don't do this sort of thing."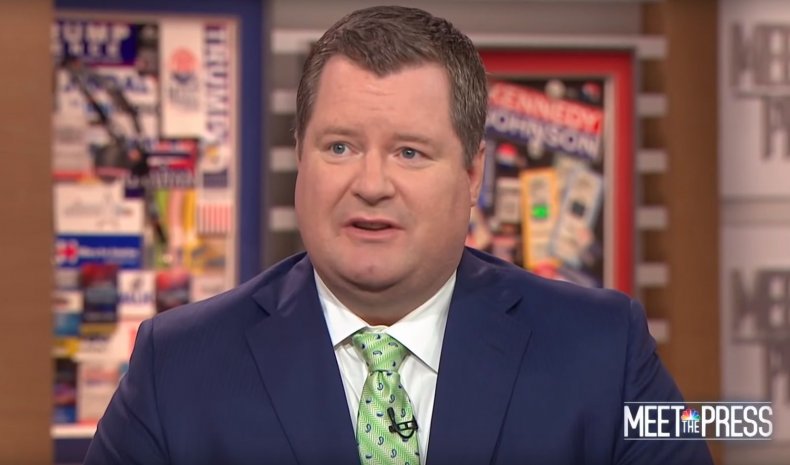 Read more: Republicans won't comment on their anti-Semitic conspiracy theories after week of violence
Erickson responded: "From my perspective, when we know all the facts from the guy last week and you're still pushing this theory, you're at war with the truth. And if you're a conservative at war with the truth you're not really being conservative." He then went on to blame mistrust in the media and institutions for divisions in the U.S., and Americans turning "inward" from one another.
However, viewers were quick to question why NBC had featured Erickson. "Erick Erickson is part of the problem," wrote one Twitter user.
"Ok, Meet the Press, you have earned an unfollow. Amazing you have this guy on your show," tweeted another.
Last week, Erickson suggested on Twitter the migrant caravan approaching the U.S.-Mexico border was an attempt to sway the upcoming midterm elections.
In an article on The Resurgent, he wrote: "While I have no proof, considering what happened to the President's polling numbers upon separating families at the border earlier this year, I strongly suspect the organizers hope for that visual again as a way to influence the election."
This is Erickson's latest brush with controversy. The commentator, who worked for Fox News from 2013 to 2017 and CNN before that, previously wrote a piece describing the political left as the American Isis.
He titled another piece "Is Your Daughter a Whore?" Erickson later said he changed it because: "People seem vastly more offended by that title than by the costume industry wanting to dress their children up as whores."