Meet Zelensky? Actor Ben Stiller Tours War-Ravaged Kyiv and Irpin
Ukrainian President Volodymyr Zelensky met with Ben Stiller on Monday after the actor toured parts of the war-ravaged county, advocating for those displaced by Russia's war with Ukraine.
Stiller, a Goodwill Ambassador with the United Nations High Commissioner for Refugees (UNHCR), visited Ukraine on UNHCR's World Refugee Day, marked annually on June 20.
This year, the day centered on "the right to seek safety," according to the UNHCR.
"Hey, I'm Ben Stiller, and I'm here in Ukraine," he said in a video posted to Facebook and Instagram. "I'm meeting people who have been impacted by the war and hearing how it's changed their lives. War and violence are devastating people all over the world. Nobody chooses to flee their home. Seeking safety is a right and it needs to be upheld for every person."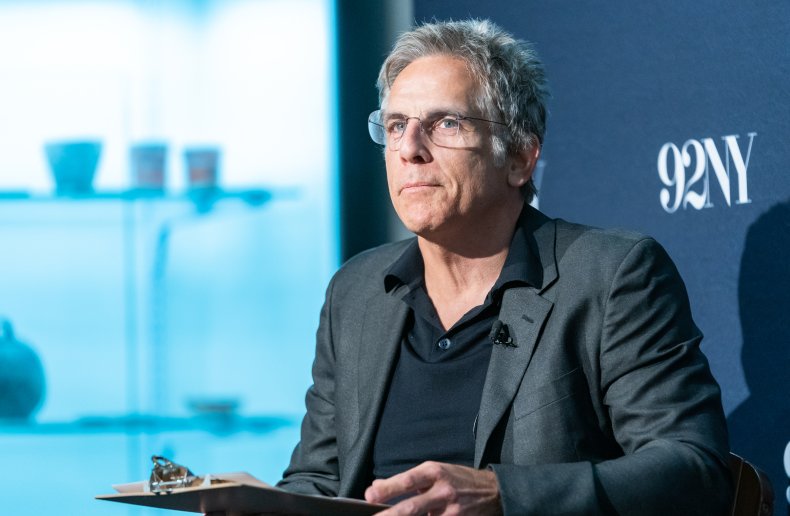 Zelensky announced the details of the visit on his official website in a press release.
Best known for his roles in movies such as Zoolander, Tropic Thunder and Meet the Parents, Stiller was appointed as a Goodwill Ambassador in July 2018.
Stiller, with UNHCR Representative in Ukraine Karolina Lindholm Billing, spoke with Zelensky after visiting "occupied settlements of the Kyiv region," as well as "the ruined residential areas of Irpin, where they talked to people who survived the occupation," according to the release.
"It's one thing to see this destruction on TV or on social networks. Another thing is to see it all with your own eyes. That's a lot more shocking," Stiller said.
"What you saw in Irpin is definitely dreadful," Zelensky responded. "But it is even worse to just imagine what is happening in the settlements that are still under temporary occupation in the east."
Zelensky and Stiller discussed "the needs of temporarily displaced persons in Ukraine, as well as those in Poland," which Stiller visited prior to Ukraine.
"I've just arrived in Poland with UNHCR, to meet families whose lives have been torn apart by war and violence in Ukraine," Stiller said Saturday on Instagram. "Millions have been forced to flee their homes with over 90 percent being women and children. I'm here to learn, to share stories that illustrate the human impact of war and to amplify calls for solidarity. I hope you'll follow along and share your own messages of support, for people who have fled their homes in Ukraine and for people who have been forced to flee all over the world.  Everyone has the right to seek safety. Whoever, wherever, whenever."
Apart from the visit on Monday, Zelensky "emphasized the violation of the rights of Ukrainians forcibly deported to Russia, including children," and "discussed ways of further cooperation of the Ukrainian authorities with UNHCR."
Later, Zelensky thanked Stiller on this Telegram account for his support.
"Ukrainians feel the support of the whole world, many famous people. And Ben Stiller's visit once again confirms this," Zelensky wrote. "Your trip to Irpin and Makarov, meetings with our people say a lot. We appreciate that you are here at this difficult time for our country."
Zelensky, who prior to entering politics was also an actor, was hailed by Stiller as a "hero" who has "rallied the country" and inspired the world, according to Sky News.