Megaupload: Kim Dotcom Tried to Subpoena Barack Obama to Help Block Extradition to U.S.
The founder of an alleged piracy website fighting extradition from New Zealand to America failed in a bid to drag former U.S. President Barack Obama before a judge this week over a damages claim linked to his now-obsolete online service.
German-born Kim Dotcom, creator of file-hosting site Megaupload, said in an affidavit filed Monday that the Obama administration made an example of him to "appease the Hollywood interest on whom they were so reliant for campaign contributions." He is wanted in the U.S. for alleged copyright breaches, a case he has fought since 2012. Dotcom denies the charges against him.
But High Court Judge Justice Geoffrey Venning decided Tuesday that Obama—who is in New Zealand until Friday—would not have had time to prepare for the court appearance or review the necessary documents linked to in the filing. As first reported by the New Zealand Herald, the subpoena request was dismissed.
"On the material presently before the court I am not satisfied that the evidence Mr. Obama could give would be of relevance," Justice Venning said, adding that Dotcom's application was "premature" and "appears at best speculative."
In the court paper, Dotcom alleged: "The extradition proceeding was politically motivated and for an improper purpose. In particular, I believe it was commenced to earn favor with the United States and the Hollywood lobby by facilitating my extradition to face charges in the United States' criminal prosecution."
"The relevant factual allegation occurred during the Obama administration," the High Court filing continued. "Mr. Obama's evidence is therefore directly relevant to the motivation and purpose of the Unites States' prosecution." The same day, Obama enjoyed a round of golf with former New Zealand prime minister John Key.
The Megaupload founder is attempting to sue the the New Zealand government for billions in damages. He believes the 2012 raid on his mansion was illegal.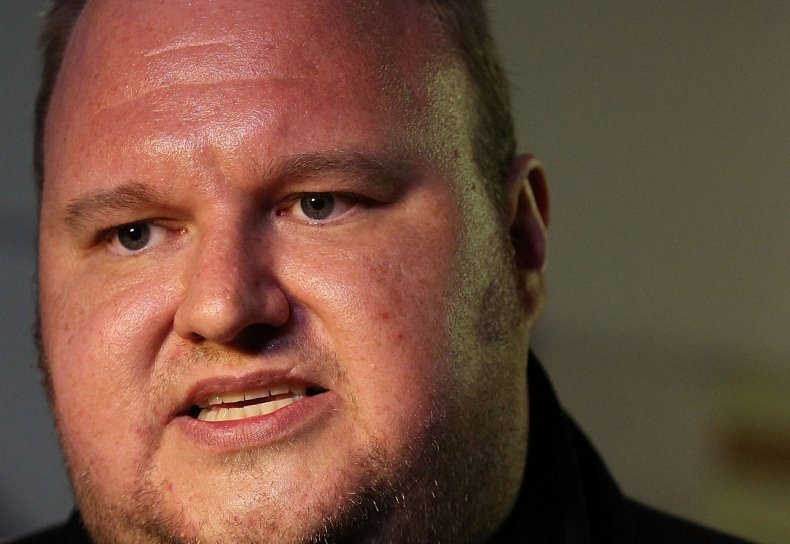 After the decision, Dotcom tweeted: "The High Court has just declined by application to examine Mr. Obama in my damages claim because it was "premature".
"I am disappointed of course because I believe my affidavit contains compelling evidence of the link between the Obama administration, Hollywood, and my extradition proceeding," he continued. "However, after seven years of this, I am used to fighting to get to the truth and will keep fighting. Next round!"
He added to his 721,000 followers: "Despite the disappointing ruling from the High Court I'm grateful that we were granted an urgent hearing and that the court considered and ruled on our application within just 24 hours. The judgement is no surprise and we'll get the opportunity to question Obama sooner or later."