Meghan Markle's Father Says 'They Didn't Care if I Died' After Heart Attack
Meghan Markle's father Thomas Markle hit back at claims he betrayed her, saying: "They didn't care if I died."
Thomas said he "never played naked pool or dressed like Hitler like Harry did," during an interview with Piers Morgan, one of his daughter's most outspoken critics.
The extraordinary comments come after the Duchess of Sussex told the world she was suicidal amid negative press coverage, while pregnant with Archie.
She also claimed her father betrayed her by denying that he colluded with the paparazzi to stage pictures of him getting ready for the royal wedding.
His comments were not in response to her suicide claims. Interviews given by him and his other daughter Samantha Markle have triggered significant negative coverage in the British media.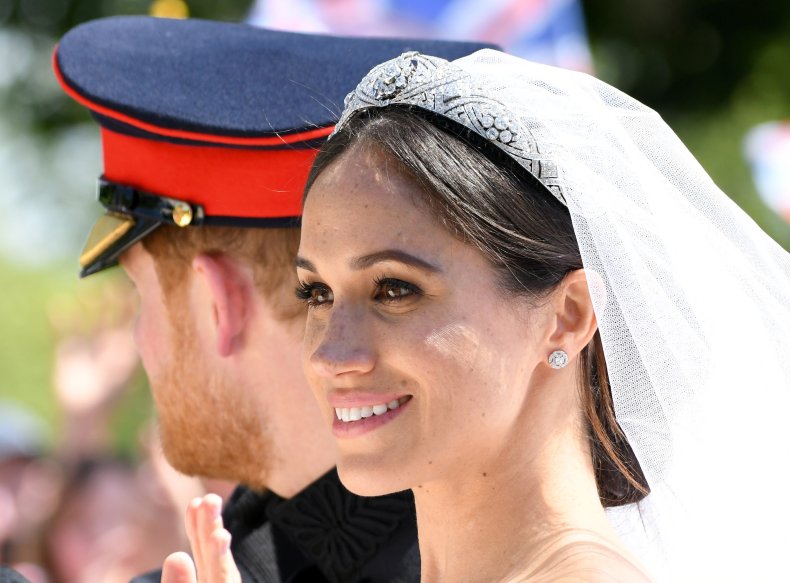 Thomas Markle told ITV's Good Morning Britain: "They didn't care if I died—I never heard from them again."
The former Hollywood lighting director suffered a heart attack in the run-up to Meghan and Prince Harry's May 2018 ceremony after CCTV emerged showing him setting up pictures with a photographer.
A flurry of text messages and calls at the time represent the last significant contact between the pair, aside from a letter Meghan sent begging him to stop talking to the media in August 2018 and his reply.
Thomas Markle told ITV: "This is actually the first time I've heard her speak in about four years. The last time we spoke, texted, I was laying in a hospital bed after a heart attack and I had to tell them I couldn't come to the wedding.
"It wasn't quite saying goodbye. Harry had said to me at that point, 'If you had listened to me, this wouldn't have happened to you.'
"Me laying in a hospital bed after I'd had a procedure and getting a stent put here, felt that was kind of snotty, so I hung up on him. And that's the last conversation we ever had."
Text messages between Thomas Markle and his daughter showing their final exchanges were released as part of her privacy and copyright lawsuit against the Mail on Sunday, which she won in February.
The August after the wedding, Meghan sent her father a letter saying he had broken her heart by speaking to the media.
Meghan told Oprah: "If we're going to use the word betrayal, it's because when I asked him, when we were told by the comms team, this is a story that was going to be coming out—which, by the way, the tabloids had apparently known for a month or so and decided to hold until the Sunday before our wedding because they wanted to create drama, which is also a really key point in all this.
"They don't report the news. They create the news. We called my dad and I asked him and he said 'No, absolutely not.' I said, you know, the institution has never intervened for anything for us, but they can try to go in and kill this story. But if they do this once, we're not going to be able to use that same leverage to protect our own kids one day."
Court filings revealed that after the expose, Prince Harry messaged Thomas Markle to say: "Tom, Harry again! Really need to speak to you. You do not need to apologize, we understand the circumstances but 'going public' will only make the situation worse.
"If you love Meg and want to make it right please call me as there are two other options which don't involve you having to speak to the media, who incidentally created this whole situation. So please call me so I can explain. Meg and I are not angry, we just need to speak to you. Thanks."
After the heart attack, Meghan messaged: "Very concerned about your health and safety and have taken every measure to protect you but not sure what more we can do if you don't respond...
"Do you need help? Can we send the security team down again? I'm very sorry to hear you're in the hospital but need you to please get in touch with us... What hospital are you at?"