Meghan Markle's Polo Friend Hints Public May Have Wrong Impression of Her
A friend of Meghan Markle's recently hinted the duchess may still not be coming across accurately in the media when she said on social media: "I wish everyone [k]new you the way you are."
Prince Harry has spent the summer playing polo for team Los Padres alongside friend Nacho Figueras.
Meanwhile, Meghan and Figueras' wife, Delfina Blaquier Figueras, have been spending time together watching from the sidelines.
The Argentinian socialite posted a tribute to Meghan on Instagram which hinted she feels the duchess may still not be coming across accurately in the media.
It read: "M - looking forward to many more of these times with you and H.
"Getting to spend time together over these 2 months was so special. I wish everyone [k]new you the way you are. My sister, my now fellow "pwife" (polo wife) -genius of you to come up with this," she wrote. "Can't wait to see you again soon, to share thrill, hikes, and just more chill time."
"You also have my respect. Keep walking, steady and strong. Listen to your heart, that will guide you well, bc you have a big one and it's a beautiful one. I love you my darling," the post continued.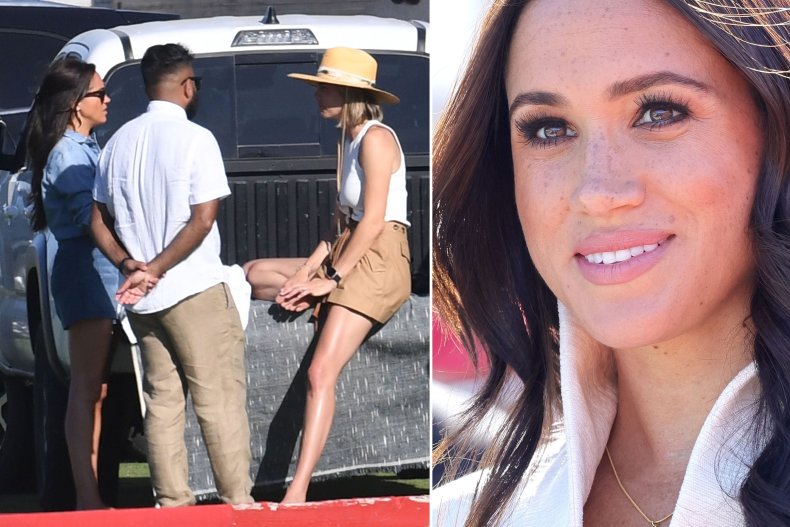 The reference to wanting everyone to know Meghan the way she is, suggests Blaquier Figueras may feel the public still has the wrong impression of her.
Meghan's reputation has taken a hit recently with reports of allegations within Kensington Palace that she bullied two staff members. Meghan has denied the allegations and a Buckingham Palace review will reportedly be kept private.
At the same time, Meghan's friends have come out to publicly defend her at a number of key moments, including after the bullying allegations first emerged.
Patrick J. Adams, her former Suits co-star, wrote on Twitter in March 2021: "Meghan Markle and I spent the better part of a decade working together on Suits. From day one she was an enthusiastic, kind, cooperative, giving, joyful and supportive member of our television family. She remained that person and colleague as fame, prestige and power accrued."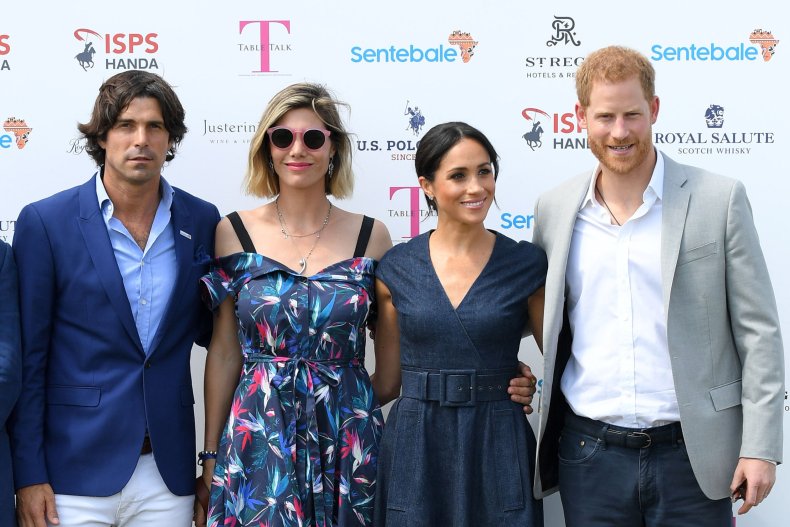 He added: "It sickened me to read the endless racist, slanderous, click-baiting vitriol spewed in her direction from all manner of media across the U.K. and the world but I also knew that Meghan was stronger than people realized or understood and they would regret underestimating her."
On the same day, Lindsay Jill Roth, Meghan's university friend, wrote on Instagram: "Meg's M.O. has always been kindness; goodwill runs in her bones. I know this to be true after 22 years of very close friendship. I have seen firsthand how she treats her friends and their families, and her colleagues."
She added: "She was this woman when we were students together at Northwestern University; she was this woman in Los Angeles when her days were spent auditioning; she was this woman living in Toronto as Rachel Zane on Suits; she was this woman before you knew she was dating Harry; she was this woman after you knew was dating Harry; she was this woman when she became Duchess of Sussex and she is still - without a doubt - this very same woman today."
For more royal news and commentary check out Newsweek's The Royal Report podcast: