Reports emerged this week that suggested Meghan Markle is preparing a possible presidential bid for 2024.
The rumor started when British newspaper the Mail on Sunday reported that the Duchess of Sussex was networking with key figures from the Democratic Party.
Now Meghan's presidential odds are even being considered by bookmakers.
The news follows Meghan and Prince Harry's explosive interview with Oprah Winfrey earlier this month, which has led to unprecedented scrutiny of the royal family amid claims of racism and a lack of support for the couple.
So, what are the odds? Bookmakers are offering odds on the duchess to win the 2024 presidential election, but not on whether or not she will announce her candidacy formally.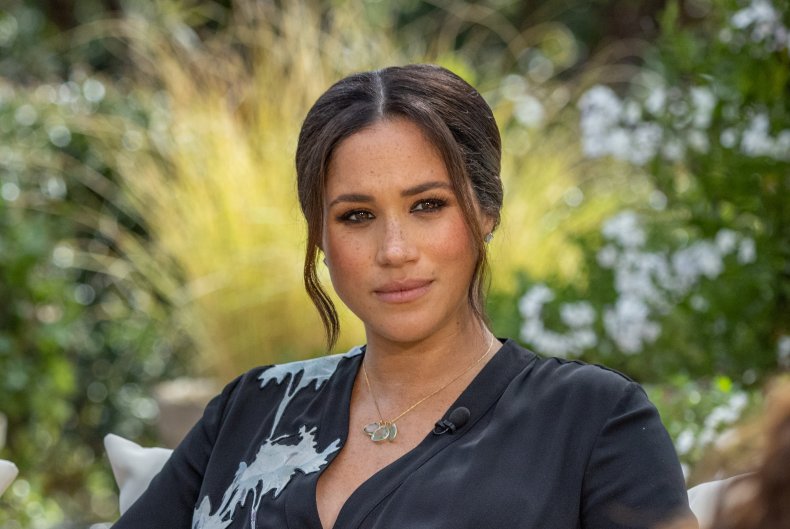 A spokesperson from odds aggregator Covers told Newsweek that bookmakers were divided on how to price Meghan becoming commander-in-chief.
"One site has the duchess as short as 66-1 [an implied chance of 1.5%] while others consider her a massive underdog at 200-1 [0.5% implied chance]," the spokesperson said.
SkyBet has the lowest odds on the former Suits star at 66-1, while Betfred is offering 200-1.
Would it even be possible for Meghan to run for president? Well, yes, the former actress technically meets all the requirements—she is over the age of 35 and is a natural-born U.S. citizen. She would be required to renounce her royal titles, however. Meghan and Harry stepped back as working members of the royal family last year.
Former President Donald Trump has said he hopes Meghan runs in 2024 because it will make his own decision about standing easier.
When asked on Fox News this week about the reports that the duchess had met with senior Democratic officials to discuss entering politics, Trump said he was "not a fan" of Meghan.
"Well I hope that happens because if that happened I think I'd have an even stronger feeling toward running," Trump told Fox's Maria Bartiromo on Tuesday.
"I'm not a fan of hers. I think that what she talks about the royal family and the queen and I happen to think—I know the queen, as you know. I met with the queen and I think the queen is a tremendous person and I am not a fan of Meghan."
The former president said his own plans for 2024 would probably not be decided until after the 2022 midterm elections.
"Based on every poll they want me to run again, but we're going to take a look and we'll see," he said.