Meghan Markle and Prince Harry's Approval Rating Nosedives Again
Prince Harry and Meghan Markle have seen their popularity slide even further into negative numbers among Britons, following the release of their tell-all media projects, but the rest of the royal family haven't fared much better, according to new data published on Tuesday.
According to polling undertaken in Britain on March 1 by strategists Redfield & Wilton, Harry's net approval rating has dropped 37 points since November to -22. Meghan's has also dropped 31 points leaving her with an approval rating of -33.
The couple is by no means the least liked royals in the United Kingdom though, with Prince Andrew's net approval rating sitting at -53, a 22-point drop since November.
Queen Camilla received an approval rating of +1, a 24-point drop since before Harry's memoir and docuseries were released.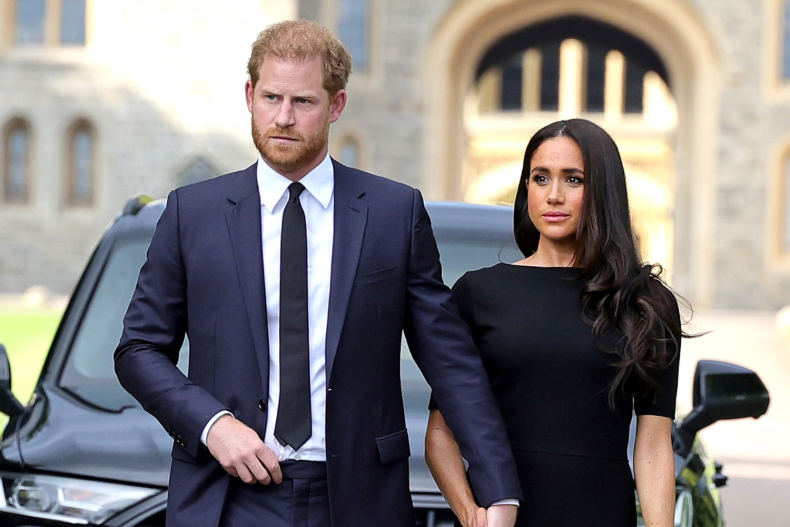 Camilla and Prince William were perhaps the royals most negatively portrayed in Spare and the interviews undertaken to promote it ahead of its record-breaking release on January 10.
In the book, Harry accuses his stepmother of leaking stories to the media about him in order to sacrifice him on her "PR altar" in the pursuit of earning public favor. He also made a number of slights against his brother in the book, including describing William's balding as "alarming" and recounting a physical attack at Kensington Palace in 2019.
The decreases in net approval are not isolated to just a select number of royals but instead occur across the board. Even the most popular royal, Kate Middleton, has seen an 11-point drop with a +52 rating, followed by Prince William with a 12-point drop leaving him at +49.
King Charles, who received a boost in the polls following his accession to the throne after the death of Queen Elizabeth II in 2022, currently has a +27 net approval rating, a drop of 19 points since November.
The house of Windsor has faced a number of public challenges over the past five months, most notably claims made in the Harry & Meghan Netflix docuseries and the prince's Spare memoir.
Officially, Buckingham Palace has issued no comment on either project or their allegations. When faced with questioning by members of the public or journalists on the allegations, King Charles and Prince William appeared to ignore or not hear them.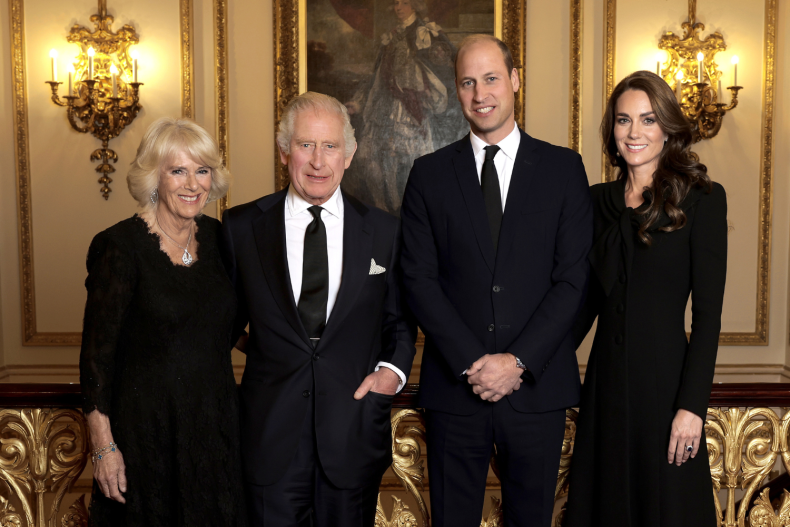 For Harry and Meghan, the latest slump in their popularity in Britain comes not long after they faced similar findings in the U.S. The couple's popularity is at an all-time low among Americans, with Harry's net approval rating sitting at -10 and Meghan's at -17, according to the latest data.
This marks considerable drops from their early December polling, conducted before the release of the Netflix docuseries.
The couple will be looking toward the future with a number of events that could see their popularity increase again. Chief among these could be the Invictus Games in Dusseldorf in September, a charitable event that has earned Harry much praise in past years.
The couple could make a return to Britain in May for King Charles' coronation, despite how negatively they appear to be regarded in the U.K.
Charles will be crowned in a special religious service at Westminster Abbey on May 6, which is also Harry and Meghan's son, Archie's fourth birthday.
This month it was confirmed that the Sussexes had received communication from Buckingham Palace regarding the coronation but declined to confirm their attendance as of yet.
James Crawford-Smith is Newsweek's royal reporter based in London. You can find him on Twitter at @jrcrawfordsmith and read his stories on Newsweek's The Royals Facebook page.
Do you have a question about King Charles III, William and Kate, Meghan and Harry or their family that you would like our experienced royal correspondents to answer? Email royals@newsweek.com. We'd love to hear from you.