Meghan, Harry Foundation Receives Award From Afghan Refugee Organization
Prince Harry and Meghan Markle's Archewell Foundation has been honored with a special award for its support of the Human First Coalition, an organization supporting and advocating for Afghan refugees, as well as providing humanitarian aid to those in need.
The award will be presented at a ceremony in New York City where Harry recently delivered a keynote speech to the United Nations. However, according to reports, the couple will not be in attendance, with the Daily Mail stating that Archewell Foundation Executive Director James Holt will accept it in their place.
The award marks the Sussexes second high-profile accolade for their humanitarian and social efforts since the couple stepped down from their roles as working royals and moved to the United States in 2020.
In February, Harry and Meghan were recipients of the President's Award at the NAACP Image Awards held in California. Former recipients of the award included Rev. Jesse Jackson, Muhammad Ali and Ella Fitzgerald. The couple accepted the honor in person, using their acceptance speech to advocate for social justice and voice their support for Ukraine as hostilities with Russia were escalating.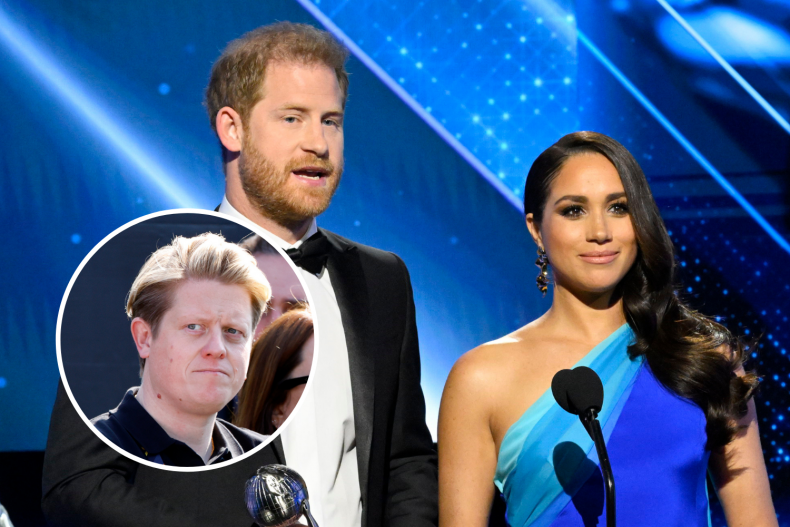 The Sussexes were awarded the Partner Organization Award by the Human First Coalition after the couple included the charity among a small list to whom they donated money as part of their public holiday greeting in December.
In place of traditional royal Christmas cards in 2021, the couple posted a digital holiday greeting on the Archewell website which read:
"This year, 2021, we welcomed our daughter, Lilibet, to the world.
"Archie made us a 'Mama and Papa' and Lili made us a family.
"As we look forward to 2022, we have made donations on your behalf to several organizations that honor and protect families—from those being relocated from Afghanistan to American families in need of paid parental leave."
In addition to the Human First Coalition, Harry and Meghan also listed Team Rubicon, Humanity Crew and Marshall Plan for Moms among their chosen charities.
On Archewell's being recognized with an award, James Holt commented, per the Daily Mail:
"It's an honor to be recognized by Human First Coalition, whose steadfast work in Afghanistan has played a critical role in delivering much needed aid and resulted in the successful evacuation and resettlement of thousands globally.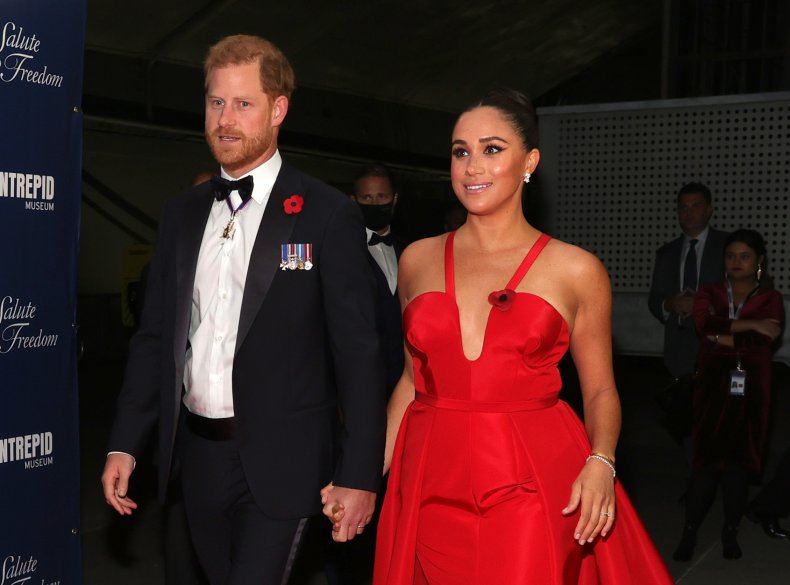 "We share a commitment to supporting families and veterans and are grateful for their partnership."
The coalition was founded by former Taliban captive Safi Rauf in 2021, alongside brothers Zabih Rauf and Anees Khalil, to provide humanitarian assistance to refugees after the United States' withdrawal from Afghanistan.
The organization states that it has been able to evacuate over 7,000 vulnerable people as well as provide food, shelter and education to those in need as a result of donations and the advocacy of the likes of Harry and Meghan.
Alongside the royal couple, U.S. Senator Richard Blumenthal is also being honored at the awards event titled "Experience Afghanistan" which will be held on August 15.
Of the night's honorees, Rauf, the president of the Human First Coalition said, per the Daily Mail:
"Both Sen. Blumenthal and the Archewell Foundation were instrumental in assisting us as we organized efforts to assist Afghans who were left behind when the Taliban took Kabul.
"We cannot thank them enough for their support."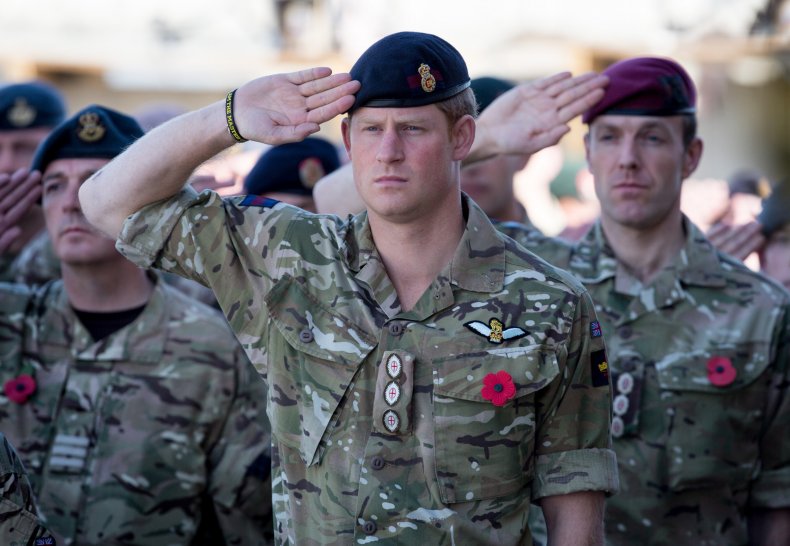 Harry and Meghan had shown their support for Afghan refugees before they made their holiday donation to the Human Fist Coalition, paying a visit to the Task Force Liberty base in New Jersey in November 2021, where more than 10,000 people evacuated from Afghanistan following the Taliban's takeover of the country were sheltered.
The couple visited a classroom of young children where they performed a rendition of "heads, shoulders, knees and toes" before revealing it was their son, Archie's, favorite song at the time.
Harry served two tours in Afghanistan in 2007 and 2012. In May 2008 the prince was presented with the Operational Service Medal for Afghanistan by his aunt Princess Anne.
Newsweek has approached representatives of Prince Harry, Meghan Markle and the Human First Coalition for comment.