The chief content officer at Netflix has said he is interested in working with Prince Harry and his wife Meghan, after it was announced the couple are dropping their royal duties.
A statement from Buckingham Palace on Saturday revealed that the Duke and Duchess of Sussex will no longer use their royal titles or formally represent the British monarch Queen Elizabeth II. They will also no longer receive public funds for royal duties and will repay the £2.4 million ($3.1 million) of taxpayer money that was spent refurbishing Frogmore Cottage, their U.K. family home.
The move opens up the opportunity for the couple to sign various lucrative contracts, and Netflix's Chief Content Officer Ted Sarandos admitted he was enticed by the idea of working with the Duke and Duchess.
When asked about it at an event in Los Angeles, Sarandos said, "Who wouldn't be interested? Yes, sure," according to PA. Newsweek has reached out to Netflix for comment.
If a production deal did occur between the celebrity couple and Netflix, it could well be similar to the one struck between the Obamas and the streaming titan in May 2018.
The multi-year agreement saw former president Barack Obama and his wife Michelle sign an exclusive deal with Netflix to produce their own movies, series and documentaries under their own production company, Higher Ground. The financial terms of the deal were not disclosed, making it difficult to ascertain what the value of a deal for Prince Harry and Meghan would be.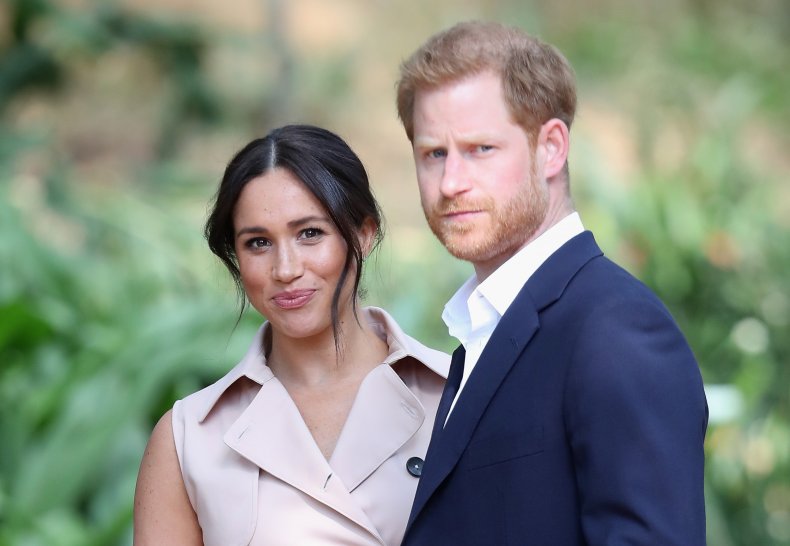 Netflix would not be the only media entity collaborating with the royal couple, as it was reported by the Times of London on January 11 that the Duchess of Sussex has signed a deal with Disney to record a voiceover in return for a donation to the wildlife conservation charity, Elephants Without Borders.
The same day, a video emerged of Prince Harry speaking with Disney CEO Bob Iger on the red carpet of The Lion King in July. In their interaction, the Duke informs Iger "You know she does voice-overs?" and stressing to the media executive that "She's really interested."
Prince Harry and Meghan could be set to make a huge windfall, post "megxit." "The possibilities right now are endless for them. They need to think about what it is that they like, what they identify with and whether there's a market for that," Trish Regan, host of Trish Regan Primetime on Fox Business, told People magazine.
"Obvious things might include a book deal if they can really provide insight into what life is like as a royal. I think there's a lot of Americans and people throughout the world that would be very interested in that, so that would be a value. Another obvious thing might be something like a talk show," Regan added.