Meghan Markle and Prince Harry Sign Letter Condemning 'Immoral' U.K. Vaccine Policy
Meghan Markle and Prince Harry have signed an open letter condemning the U.K. government's refusal to lift intellectual property rules to allow mass manufacturing of COVID-19 vaccines, tests and treatments.
The letter, released by the People's Vaccine Alliance, a group working for vaccines to be made available free to everyone, calls the current approach by world governments "immoral, entirely self-defeating and also an ethical, economic and epidemiological failure".
It has been signed by over 130 public figures to mark the second anniversary of the World Health Organization's announcement that the COVID-19 outbreak had become a pandemic.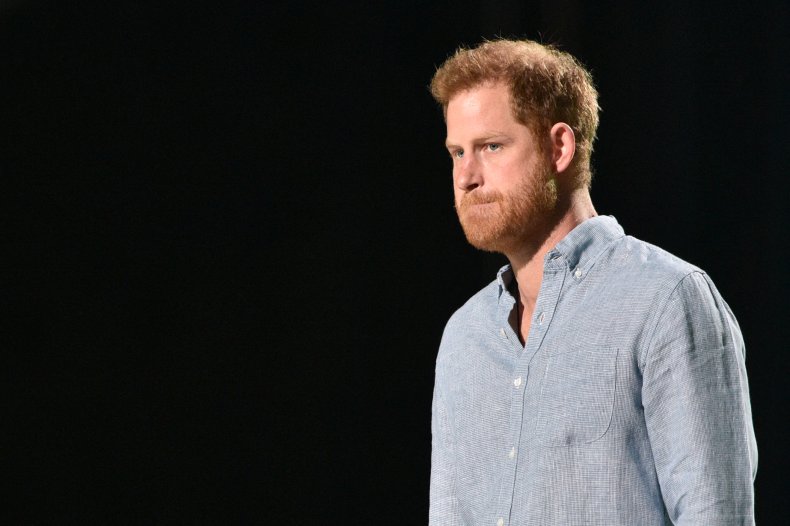 Prince Harry signed the letter alongside his wife Meghan Markle and James Holt, the executive director of the couple's Archewell Foundation. Other signatories include the actress Charlize Theron, a U.N. "Messenger of Peace", three Nobel prize winners and many former presidents and prime ministers, including former U.K. Prime Minister Gordon Brown.
An extract from the letter reads:
"The European Union, the United Kingdom, and Switzerland continue to block the lifting of intellectual property rules which would enable the redistribution and scale-up of COVID-19 vaccines, test and treatment manufacturing in the global south. The transfer of largely publicly funded vaccine technology and know-how from pharmaceutical corporations would fast track production to a matter of months. Yet still today, a handful of these corporations retain the power to dictate vaccine supply, distribution and price – and the power to decide who lives and who dies."
South Africa and India called in 2020 for patents on COVID-19 vaccines and therapies to be temporarily waived to expand global access to the life-saving drugs. But talks on the issue at the World Trade Organization are deadlocked. The U.S. supported a waiver in principle but the U.K., European Union and Switzerland, which all host major pharmaceutical companies, opposed it.
COVID vaccination rates vary widely between rich and poor nations. Only 9 percent of people in low-income countries had received at least one vaccine dose by early January, compared to 77 percent in wealthy states, according to a U.K. parliament research paper.
Prince Harry's condemnation of the U.K. government comes after his request for a "judicial review" into the government's decision to provide him with a reduced security detail after he stepped back as a full-time working member of the royal family.
In a statement in January, Harry's legal team said that the government's decision was preventing him from returning home and seeing his family:
"The Duke and Duchess of Sussex personally fund a private security team for their family, yet that security cannot replicate the necessary police protection needed whilst in the U.K. In the absence of such protection, Prince Harry and his family are unable to return to his home," it read.
Both Meghan and Harry have been prominent voices calling for vaccine equality in the wake of the COVID-19 pandemic. In a letter marking World Aids Day in December 2021, Harry wrote:
"It is striking to now see the world's leading AIDS activists are also leading the call for COVID-19 vaccine equity. Vaccinating the world is a test of our moral character and we are experiencing a spectacular failure when it comes to global vaccine equity. Similar to the AIDS crisis, we've yet again revealed over the past year, that the value of life depends on whether you were born and/or live in a rich nation, or a developing country."
Harry and Meghan also contributed to the "Vax Live" fundraising concert in 2021, and Harry used his platform at the GQ Men of the Year Awards ceremony in September that year to advocate for vaccine equality, stating: "We cannot move forward together unless we address this imbalance as one."
The People's Vaccine Alliance letter calls for governments to take five urgent steps to end the unfair distribution of vaccines. These include implementing a global roadmap to achieve the World Health Organization's goal of fully vaccinating 70% of the world's population by mid-2022, and suspending all intellectual property rights rules in relation to COVID-19 drugs to allow for a global pooling of knowledge.
Newsweek has asked the U.K. government for comment on the open letter.