Prince Harry Sees Britain As 'Home Country' and Wants Kids To Visit
Prince Harry will always see Britain as "home and a country he wants his wife and children to be safe in," a legal representative said on his behalf.
The Duke of Sussex is suing the U.K. government for refusing him police protection during visits to Britain.
In a statement confirming the news, he gave a commitment to future visits to the country with wife Meghan Markle and children Archie and Lilibet Mountbatten-Windsor.
Lilibet has never been to Britain to meet the royal family while Archie has not been back since 2019, before his first birthday.
Meghan has also not visited since the couple completed their final royal engagements in March 2020.
A legal representative for Prince Harry said in a statement released to Newsweek: "The U.K. will always be Prince Harry's home and a country he wants his wife and children to be safe in.
"With the lack of police protection, comes too great a personal risk. Prince Harry hopes that his petition—after close to two years of pleas for security in the U.K.—will resolve this situation."
The statement described how Harry has been asking to pay for his own Metropolitan Police protection detail since crisis talks at Sandringham in January 2020.
Nicknamed "The Sandringham Summit" in the media, the negotiations paved the way for Harry and Meghan's departure from royal life.
However, Harry was refused Metropolitan Police protection officers and has been fighting to get them back ever since.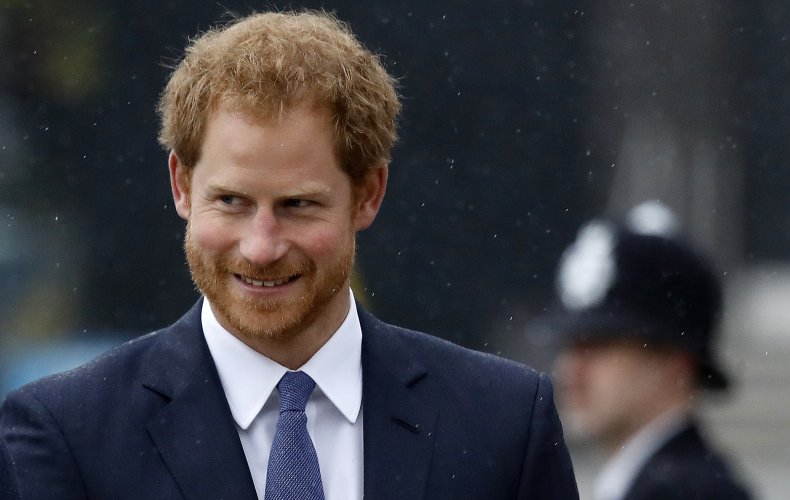 The legal representative said: "The goal for Prince Harry has been simple—to ensure the safety of himself and his family while in the U.K. so his children can know his home country.
"During his last visit to the U.K. in July 2021—to unveil a statue in honor of his late mother—his security was compromised due to the absence of police protection, whilst leaving a charity event.
"After another attempt at negotiations was also rejected, he sought a judicial review in September 2021 to challenge the decision-making behind the security procedures, in the hopes that this could be re-evaluated for the obvious and necessary protection required."
Prince Harry may see the U.K. as home but has had a rocky ride in U.K. public opinion since the couple's decision to quit royal duties in January 2020.
Their Oprah Winfrey interview also triggered a further decline in their approval ratings, as measured by pollsters YouGov. They did bounce back a little in recent research by Delta Poll which put Harry on a net approval rating of zero and Meghan of -17.
The judicial review has already triggered a wave of negative headlines in the British media, indicating the decision could create its own reputational fall-out.
And Prince Harry's legal representative's statement suggests he may be preparing to pull out of Queen Elizabeth II's Platinum Jubilee celebrations in June, an event that it was hoped might offer a chance for reconciliation between the Sussexes and the royals.
Meghan told Oprah Winfrey of arguments during her pregnancy in which the royals discussed denying the couple's children their own personal security detail.
The duchess said: "In those months when I was pregnant, all around this same time, so, we have in tandem the conversation of 'He won't be given security, he's not going to be given a title' and also concerns and conversations about how dark his skin might be when he's born."
Harry went on to discuss the decision to remove their security in their post-royal lives.
He told Oprah: "The biggest concern was that while we were in Canada, in someone else's house, I then got told at short notice security was going to be removed.
"Their justification is a change in status, of which I pushed back and said, 'Well, is there a change of threat or risk?' And after many weeks of waiting, eventually I got the confirmation that no, the risk and threat hasn't changed."