A journalist who accompanied Prince Harry and his wife, Meghan Markle, on a humanitarian trip to Africa has described how concerned the royal couple feels about the media scrutiny of their lives.
Ahead of a broadcast on Sunday night on the British channel ITV of a documentary about the royal couple's trip, journalist Tom Bradby said that it was evident that the media attention the Duke and Duchess of Sussex faced was taking its toll.
Bradby wrote in The Sunday Times that the couple, who had travelled through southern Africa, "clearly feel under the most extreme pressure and seem, at times, to be buckling beneath it."
He said that the first time he met Markle was before she was engaged to the prince, and she was already finding it tough to deal with the attention of the media. Reporters would stop at nothing to get close to her and her family, including, he said, offering her dog walker, cash for information.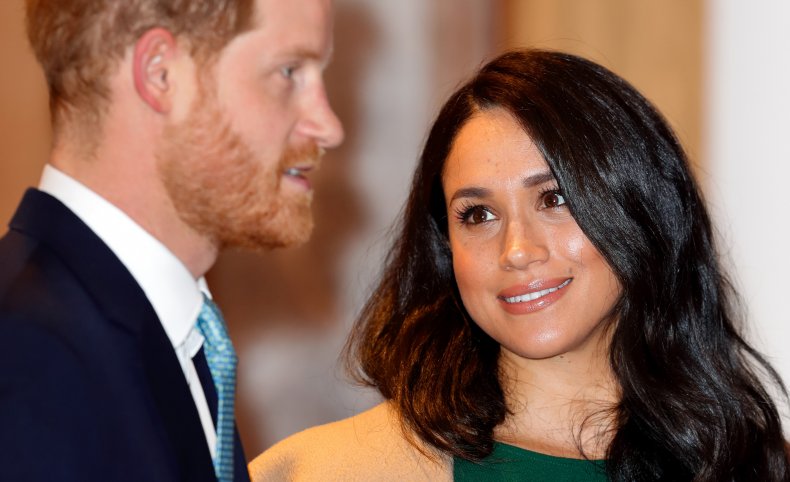 Bradby said that although there has been some positive coverage, she has borne the brunt of negative reports, in particular about her family background and has had to deal with being accused of everything from "arrogance, to profligacy, to hypocrisy."
The couple's first public engagements in Africa went well and Meghan continued with engagements in Cape Town and Johannesburg while Bradby went with Prince Harry on a trek through the continent, including Botswana.
It was then that Bradby saw the strain that the couple was under. He wrote: "He has so often seemed at home here, but by this stage in the trip it was clear to me that the reality behind the scenes for both of them was a far cry from the brave public faces."
When Harry retraced the footsteps of his mother's de-mining charity in Angola, Bradby concluded that the experience had affected him deeply.
"It does not take a genius to work out the basic psychology at play. Harry still believes that the press, or at least the game she was forced to engage in with it, killed his mother.
"He now fears, in the most deep and atavistic way, that history may repeat itself with his wife. As he says: 'I will always protect my family, and now I have a family to protect.'
"Both of them in this trip came across as more vulnerable and bruised than the spoilt, petulant, arrogant and entitled caricatures that are sometimes tied to the public whipping post."
Earlier this month, the royal couple announced they would sue the Mail on Sunday newspaper for publishing a private letter sent by Markle to her father, Thomas Markle, after their wedding. In a statement, Harry said the media "vilified" his wife "almost daily."
This was the conclusion that a viewer of ITV's An African Journey might make too, according to Bradby.
"I couldn't quite shake a sense of sadness, too, at the powerful impression that this young family, happy in themselves, is struggling to adapt to life in the spotlight.
"'Can you cope with this?' I asked Meghan at the end? 'I don't know', her demeanor seemed to suggest, 'I just don't know'. We are, she said, taking it one day at a time," Bradby wrote.