Meghan Markle Suffers Legal Blow Over Her Podcast
Meghan Markle has been dealt a legal blow over her hit podcast as the United States Patent and Trademark Office has refused her application to trademark the word "Archetypes."
In a non-final action filed on January 18, the royals' podcast production company Archewell Audio, was informed that its application was being refused on the grounds that there was a "likelihood of confusion" with a trademark already in existence.
Meghan announced her Archetypes podcast, which aimed to "dissect, explore, and subvert the labels that try to hold women back," in the spring of 2022, releasing weekly instalments beginning that August.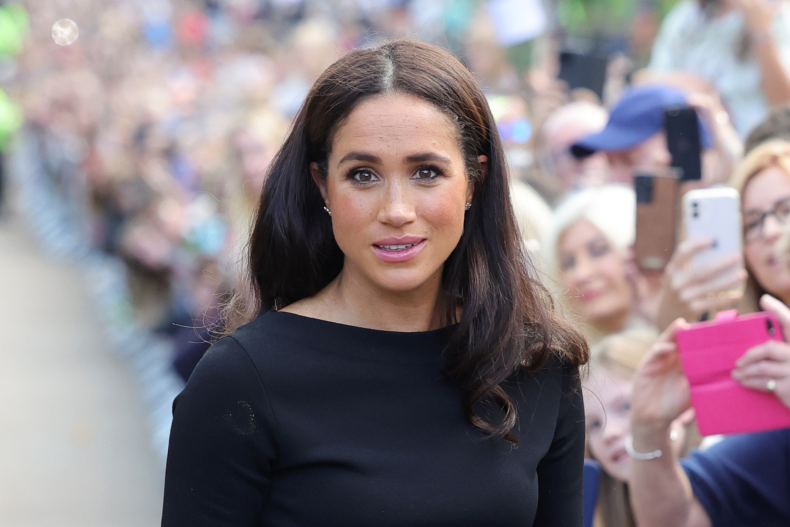 "Archetypes" as a name holds significance to both Meghan and Prince Harry for a number of reasons.
As a product it links directly to the couple's Archewell organization founded in 2020. In a statement announcing Archewell's formation, the couple explained that the name had long been something they considered and, in part, it inspired the name of their son, Archie Mountbatten Windsor.
"Before SussexRoyal [the couple's previous non-profit organization], came the idea of 'Arche' — the Greek word meaning 'source of action.'" they said. "We connected to this concept for the charitable organisation we hoped to build one day, and it became the inspiration for our son's name.
"To do something of meaning, to do something that matters. Archewell is a name that combines an ancient word for strength and action, and another that evokes the deep resources we each must draw upon."
The first podcast series ended in November, winning a People's Choice Award later that year, with no plans for a second yet announced.
Archewell Audio filed an application to trademark "Archetypes" in March 2022, principally in connection with "entertainment services, namely, an ongoing podcast series in the fields of cultural treatment of women and stereotypes facing women."
The patent and trademark office's initial refusal suggests that Meghan's proposed trademark of "Archetypes" is "identical in appearance, sound, and meaning," to one currently held by U.S. based Project Miracle IP Holdings. This was registered in May 2018.
The duchess' production company has until April to pursue the application, extend or abandon it.
Intellectual property lawyer and partner of the Foot Anstey legal firm, Paul Cox, told Newsweek that the duchess now faces an important decision in how to proceed with the Archetypes podcast.
"In simple terms the trade mark application has at present been rejected," he said.
"The deadline to respond to the refusal is 18 April 2023. If no response is filed, the mark will be deemed to have been "abandoned". In order to overcome the refusal, arguments will needed to be filed to persuade the examiner there is no likelihood of confusion with the earlier mark."
If Meghan is not granted the trademark, then the podcast could go ahead without it, with the current holder at liberty to decide if it infringes on their rights.
"It would be up to an earlier rights owner to take infringement action if they were concerned about the actual use of the mark," Cox explained.
"This is usually expensive and as such not something that trade mark owners do without detailed consideration of the legal merits of such action and what the earlier trade mark holder is trying to achieve. If the earlier trade mark holder does not feel that use of the latter mark would cause them commercial damage in the marketplace they may not be willing to invest the time, energy and money to prevent its use even if they are able to do so."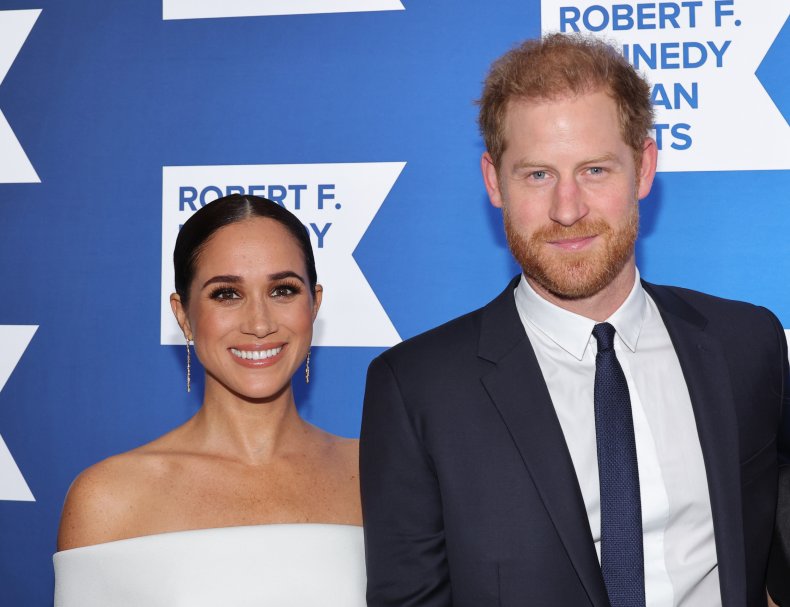 On where this leaves Meghan and Archetypes in general, Cox observed that: "Arguments can be filed to try and overcome the refusal or consent from the earlier trade marks could be obtained, although this may not be accepted by the trade mark office to overcome the refusal.
"The standard response would be to file arguments to try to overcome the refusal. If this fails they may choose to trade under Archetypes without a registration in the U.S. They could of course approach Project Miracle IP Holdings, LLC to see if they could buy the rights to the earlier mark from them."
Foot Anstey is not involved in the case.
Newsweek approached representatives of Meghan Markle via email for comment.
James Crawford-Smith is Newsweek's royal reporter based in London. You can find him on Twitter at @jrcrawfordsmith and read his stories on Newsweek's The Royals Facebook page.
Do you have a question about King Charles III, William and Kate, Meghan and Harry or their family that you would like our experienced royal correspondents to answer? Email royals@newsweek.com. We'd love to hear from you.