Meghan Markle Troll Accounts Show 'No Evidence of Widespread Coordination'—Twitter
Meghan Markle troll accounts that filled Twitter with thousands of hateful posts were mainly held by real people not bots, the social media giant has said.
Twitter has deactivated just four out of 55 accounts that data analysis company Bot Sentinel said were set up purely to abuse the Duchess of Sussex.
The company identified a further 28 that served to amplify the messages of the main accounts in what it described as a "hate network."
The company's research was based on an analysis of 114,000 posts and suggested the 83 accounts produced 70 percent of the hostile messages about Meghan.
However, the social media platform says most of the main 55 accounts were unique users, meaning they were run by real people rather automated bots.
A Twitter spokesperson said: "Our teams are reviewing the accounts referenced in this report and have taken enforcement action, when appropriate, against accounts and content that violates the Twitter Rules, including potential violations of our hateful conduct policy and our coordinated harmful activity policy.
"Of the 50+ accounts referenced in the report, our teams took action on four accounts for violations of our platform manipulation and spam policy, meaning that many of these accounts are in fact run by unique individuals.
"At this time, there's no evidence of widespread coordination, the use of multiple accounts by single people, or other platform manipulation tactics."
Twitter suggested the term "bot" is frequently misused, including to refer to accounts that people disagree with.
However, a message containing a veiled death threat was among posts by the accounts chronicled in Bot Sentinel's report.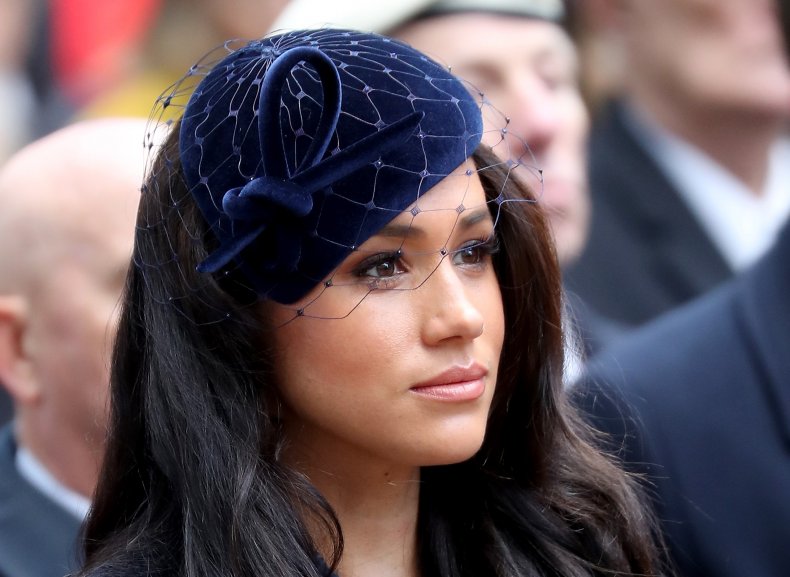 One Tweet found by Buzzfeed News read: "Meghan Markle already THINKS she is the Anne Boleyn of the 21st Century...let's make her dream come true."
Anne Boleyn was the second wife of Henry VIII and was beheaded in 1536 at the Tower of London.
Bot Sentinel's Christopher Bouzy also uncovered posts calling Meghan a "lunatic broad" and peddling conspiracy theories, including that the duchess faked her pregnancy.
The report stated: "Our research revealed these accounts were brazenly coordinating on the platform, and at least one account was openly recruiting people to join their hate initiative on Twitter.
"We determined Twitter had previously suspended 40 percent of the primary accounts, and these accounts were employing tactics to avoid suspension.
"Some put 'parody' in their profiles, although it wasn't a parody account. Others would use racist coded language about Meghan, Duchess of Sussex, to avoid detection."
Bot Sentinel's report also suggested Twitter's own algorithm had suggested its investigators follow some of the hate accounts.
It stated: "We used Twitter accounts without friends or followers during our research, and after viewing two hate accounts, Twitter's algorithm began suggesting numerous hate accounts.
"On multiple occasions, Twitter recommended we follow these hate accounts."
Meghan has previously talked about how the trolling she received in 2019 was "almost unsurvivable."
A Twitter spokesperson said: "Today, by using technology, 65% of the abusive content we remove is surfaced proactively for human review—before people on Twitter even see the content—instead of relying on reports from people using Twitter.
"Further, we've built sophisticated tools to proactively take down content that is spammy or attempts to manipulate the conversation."