Meghan Markle has reached out to a U.K. community project she championed during her time as a full-time working royal on the fifth anniversary of the Grenfell Tower fire which killed 72 people.
Meghan renewed her close ties to The Hubb Community Kitchen, a social project which was set up to help feed those affected in the aftermath of a 2017 fire in the Grenfell Tower apartment block in London.
Meghan's contact with the U.K.-based community project comes as the royal reduced her working ties with Britain in April when she stepped down as patron of the Mayhew Trust, an animal charity started by her late friend Oli Juste.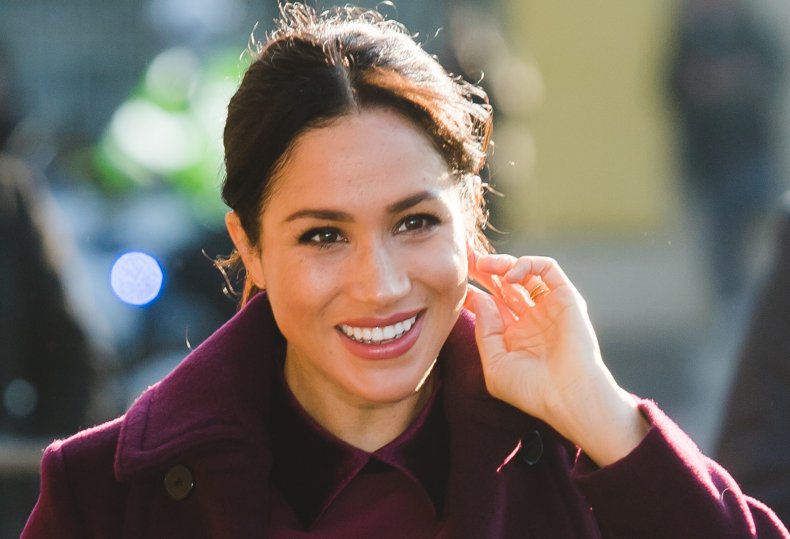 The move also follows her first public visit to Britain since stepping down as a full-time working royal in 2020 and the broadcast of her landmark 2021 interview with Oprah Winfrey.
Harry and Meghan traveled to London in early June with their young family to take part in Queen Elizabeth II's Platinum Jubilee celebrations and to mark their daughter Lilibet's first birthday.
Meghan's reaching out to The Hubb Community Kitchen took the form of a "voice message" sent from the royal's home in California.
A post to The Hubb's Instagram and Facebook pages on the fifth anniversary of the Grenfell Tower fire read: "Today is a day spent looking back, remembering and reflecting.
"I just found this picture of us all, on the day our cookbook came out. The Duchess had wrapped a book for each one of us and wrote a lovely message to each lady on the first page.
"Always very thoughtful, today we received a lovely voice message from the Duchess, being the five years anniversary of the Grenfell tragedy, asking how we are, about our children and families and giving us news of hers. Just being her beautiful kind self."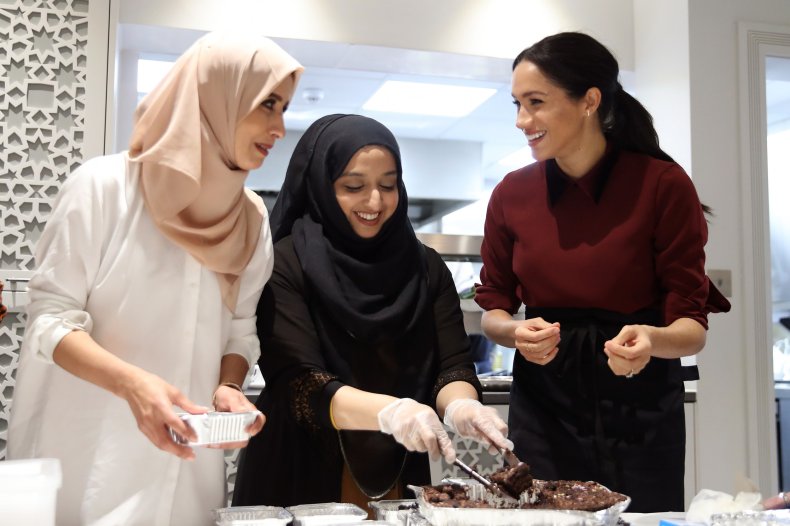 Meghan began working with The Hubb Community Kitchen shortly after becoming a member of the royal family. The launch and publication of a special cookbook compiled by the community was Meghan's first solo royal charity initiative and sold over 180,000 copies in the first three months.
In the foreword to the cookbook, Meghan wrote of her first visit to the community project in January 2018 and the many subsequent private visits she made thereafter.
She wrote: "An apron was quickly wrapped around me, I pushed up my sleeves and I found myself washing the rice for lunch ... All the aromas percolating in a kitchen filled with countless languages aflutter remains one of my most treasured memories from my first visit to the kitchen.
"I immediately felt connected to this community kitchen; it is a place for women to laugh, grieve, cry and cook together. Melding cultural identities under a shared roof, it creates space to feel a sense of normalcy—in its simplest form, the universal need to connect, nurture, and commune through food, through crisis or joy—something we can all relate to."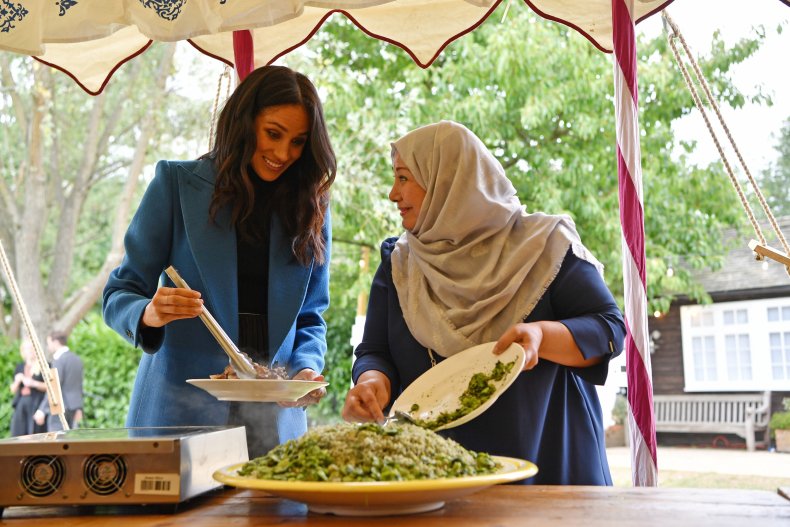 The anniversary voice message is not the only contact that Meghan has had with the project since moving to the United States. In 2020 during the COVID pandemic, the Hubb worked to provide food to community members affected with the illness or lockdowns. Meghan held a special zoom call from California to thank them for their efforts.
The royal also renewed her championship of the Hubb on International Women's Day in 2021 by sending the group a selection of cakes from the Luminary Bakery, an all female led bakery in London which she visited in 2020.
With the cakes was delivered a signed note by both Meghan and Harry which read in part: "We are honored to know such an amazing group of women. And we're thinking of you often. In our conversations together we frequently talk about how much we miss all of you—how much we miss your spirit, your commitment to serving others, and your memorable personalities.
"We're always so proud to see the compassionate example that the women of Hubb are setting. Your strength and dedication to your community will never go overlooked."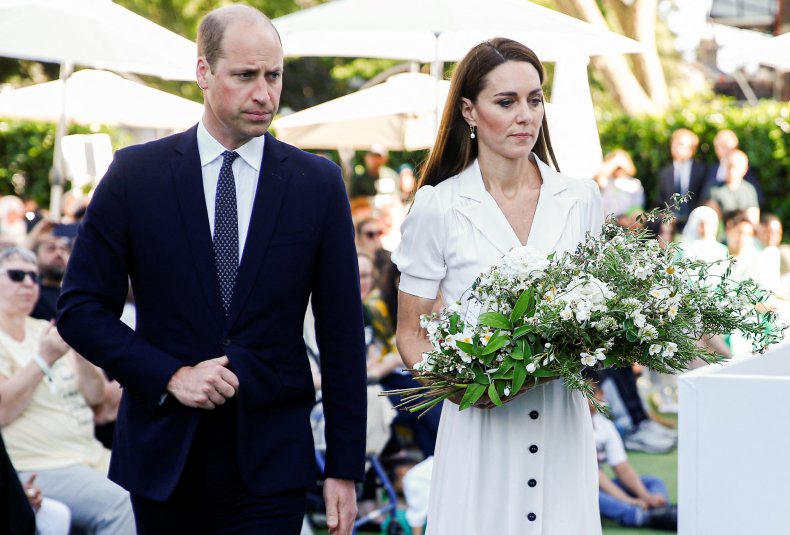 Meghan was not alone in marking the fifth anniversary of the Grenfell Tower fire. Prince William and Kate Middleton attended a special memorial service for those who lost their lives on Tuesday.
The royal couple laid a floral tribute during the ceremony which featured a card reading: "In remembrance of all those we have lost. Our thoughts and prayers are with you always. William Catherine."
Newsweek reached out to representatives for Meghan Markle and The Hubb Community Kitchen for comment.