Should We Feel 'Sorry' For Meghan Markle? 'The Crown's' Matt Smith Thinks So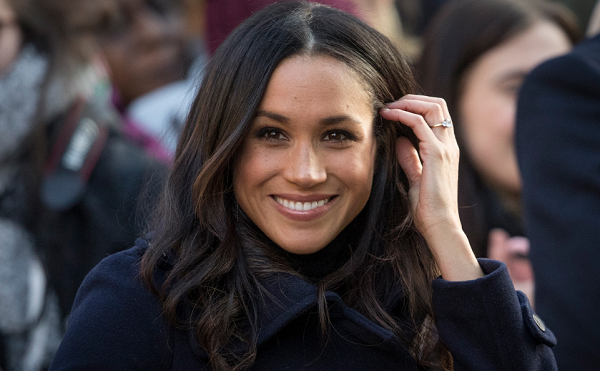 Actor Matt Smith has gained insider knowledge on life behind the palace walls by playing Queen Elizabeth's husband Prince Phillip on the Netflix hit series The Crown. According to the English star, Meghan Markle's life will face some complex and potentially overwhelming changes when she marries Prince Harry next year.
"I feel sorry for her," Smith said on Monday during a moderated talk with Vanity Fair. "It's such a transition in her life, and it's such a huge thing to take on. Life as she knows it is gone. But hey, she's marrying the prince of Britain—how exciting for her."
Smith's role in the series allows him to walk in the shoes of a young Prince Phillip, whose early years of marriage were spent living in the Queen's shadow. Phillip was an esteemed naval officer and gave up many aspects of his life when he married the queen 70 years ago. Although Phillip took the sacrifices in stride, they were plentiful. Some—like not being able to pass on his surname to his children—were probably harder to bare than others.
Despite the massive changes that will likely take place in Markle's life, Claire Foy, who plays Queen Elizabeth on The Crown, didn't believe Harry's bride-to-be will undergo the same experiences as Philip.
"You realize the fact that Elizabeth forbade her sister from marrying a divorced man; it goes to show how time has changed and how they've had to evolve," she said. "And they really have. This would not have been conceivable, this would not have happened 50 years ago. And I think that's why the monarchy will survive, and thrive, because it's willing to change and listen to the people and realize that some elements of the institution are outdated and unnecessary."
Markle, who divorced her first husband Trevor Engelson in 2013, already started to adapt to royal life in London. The Suits actress made her first royal walkabout with Harry on Friday in Nottingham, where they attended a charity event in honor of World AIDS day. Markle turned down selfies with commoners, too, just like Harry.