Why Meghan Markle's Close Friends Could be Spared Giving Evidence to Court
Meghan Markle's five close friends could avoid being forced to supply private information to a U.K. tabloid after a new ruling by a judge, Newsweek can reveal.
The Duchess of Sussex has been fighting a privacy case against the Mail on Sunday over the publication of a letter she sent her father.
However, five of her inner circle have been dragged into the lawsuit because they mentioned the handwritten note in anonymous interviews with People magazine.
The newspaper's lawyers claims Meghan must have given them permission to disclose details of the message, proving she intended it to become public all along, which she denies.
They have applied for permission to use the U.S. courts to force the five friends to disclose private information relevant to the case.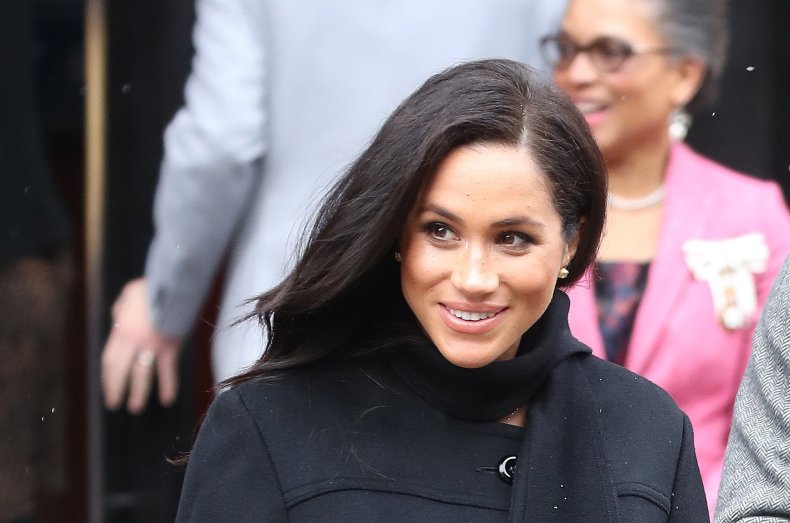 It comes after Meghan accused the Mail on Sunday of threatening their "emotional and mental wellbeing" in a witness statement over the summer.
She said: "Each of these women is a private citizen, young mother, and each has a basic right to privacy."
There is the potential for personal revelations to be included in the evidence and each new detail released through the lawsuit has so far creating global headlines.
Judge Mark Warby offered Meghan's friends breathing space when he last week passed an order postponing any decision on the Mail on Sunday's application for permission to pursue them for evidence, referred to in court as the "anonymity order."
Meghan's lawyers have asked the court to hand her victory without the need for a trial, known as "summary judgement," with a hearing due over two days on January 19 and 20.
Last week Warby passed an order stating he will not rule on the Mail on Sunday's request to chase the five friends for evidence through courts outside Britain until afterwards.
That means that, if Meghan wins, then the friends will not have to hand over any information to the newspaper.
Warby wrote: "If the Summary Judgment Application succeeds in full, the Anonymity Application will fall away—at least, unless and until an appeal has been brought and upheld.
"If the Summary Judgment Application fails, the Anonymity Application is likely to remain live."
In a victory for Meghan, the High Court, in London, ruled in July that the names of her friends would for now be kept secret, though this could be reviewed if any give evidence.
The Mail on Sunday's lawyers have asked Warby to tweak that ruling to allow them to give the names to the U.S. courts as part of a request for evidence.
The two sides had been asked to submit their arguments by November 20, with a ruling not long afterwards.
However, Warby said he "wondered whether it was really necessary, consistent with the overriding objective, a good use of the available resources" to rule on the five friends before Meghan's attempt to avoid a messy trial in which she would have to give evidence.
The duchess has been protective of her five secret friends in the past, warning of the potential impact of the case on their private lives and in July pleaded with the court to keep their names secret.
In her witness statement, Meghan said: "Both the Mail on Sunday and the court system have their names on a confidential schedule, but for the Mail on Sunday to expose them in the public domain for no reason other than clickbait and commercial gain is vicious and poses a threat to their emotional and mental wellbeing.
"The Mail on Sunday is playing a media game with real lives."