Meghan's Sister in Tears as Thomas Markle's Stroke 'Could've Been Fatal'
Meghan Markle's father was "slurring his speech" before he was rushed to hospital and his other daughter believes that without intervention he could have died from a stroke.
Samantha Markle said it may be six months before Thomas Markle gets his speech back in an interview with GB News.
He was taken to hospital in the U.S. just days before he had planned to go to Britain for Queen Elizabeth II's Platinum Jubilee, a trip that is now off.
There have since been mounting calls in the British media for Meghan to bury the hatchet with her father and make contact after a four-year feud related initially to him staging paparazzi pictures for money before her May 2018 wedding.
Samantha Markle said: "He's doing better, he's in good spirits and it still hurts me to talk about it because he's been through so much.
"Two heart attacks, a pandemic and a stroke.
"I don't think he saw it coming, I'm just so thankful to God that I called him when I did because he was slurring his speech, he couldn't talk and I feel like If we hadn't got emergency care right away it could've been fatal.
"I feel really blessed that he is getting some of his strength back and it's going to take several, maybe six months, maybe a year to get his speech back.
"He can work with a speech therapist, the stroke he had in the speech production part.
"The stroke was in the right side of the brain so the damage was on the left and he's left-handed but it also impaired his speech and his ability to swallow."
Since the medical emergency, calls have been mounting in Britain for Meghan to reach out to her father.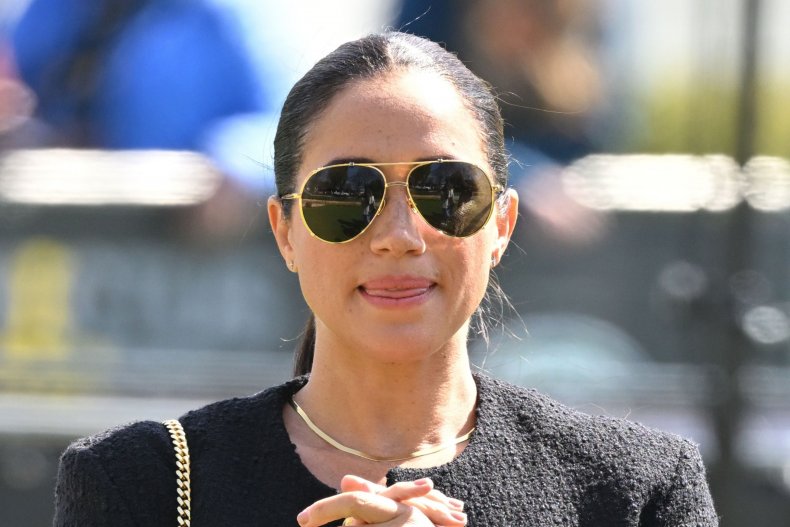 Journalist Richard Kay, a former friend of Princess Diana's, wrote in the Daily Mail: "After her parents' divorce in 1987 the young Meghan lived with her mother but continued to spend time with her father who often brought her in to the TV studios where he was working.
"When he won money in the California State Lottery in 1990 Thomas invested some but spent most of it on his children — Thomas junior and Samantha by an earlier marriage — and paid for Meghan to attend a Catholic high school.
"These were formative years for Meghan when she mainly lived with her father. Of course, Doria has been able to tell the Prince something of Meghan's childhood but a complete picture needs to involve her father, too.
"Is it really too late for Harry to put the past behind him and reach out to poorly Mr Markle? I don't think so—but if he does not I fear he may come to regret it."
The duchess is yet to issue any statement or reaction but relations between them have not been good.
Thomas Markle has a YouTube channel where he regularly criticizes Meghan and Harry.
For more royal news and commentary check out Newsweek's The Royal Report podcast: