Former NBC and Fox News host Megyn Kelly appeared to call out her former employer NBCUniversal on Wednesday more than a year after she was pulled off the air over a controversial segment about blackface on her daytime program, Megyn Kelly Today.
Kelly took to Twitter early Wednesday morning to criticize NBCUniversal's motion picture arm, movie studio Universal Pictures, over actor Robert Downey Jr. appearing in blackface in the 2008 satirical comedy Tropic Thunder.
Tweeting a link to a recent interview in which Downey defended the role, because the movie impugned his character's use of blackface, Kelly wrote: "R. Downey Jr: wears blackface for Universal w/o regret bc it 'sparked a necessary convo.' Univer.: yay Robert!"
"Me: Never worn blackface but had one of those "necessary convos" re how standard seems to have changed over time. NBC-Univer: F.U.! Cancelled!" the tweet added.
However, contrary to Kelly's assertions, Tropic Thunder was not produced by Universal Pictures, but rival studio Paramount Pictures, which is owned by what is now ViacomCBS and was known as Viacom in 2008. Universal distributed the film in four countries internationally, but not the U.S., according to IMDb.
Tropic Thunder was co-produced by DreamWorks Pictures and Red Hour Productions, the latter of which is owned by actor-and-director Ben Stiller, who helmed the movie.
While Universal did distribute and co-produce several DreamWorks films between 1997 and 2005, the production company was under the ownership of Paramount at the time of Tropic Thunder's release in 2008. In 2015, Universal and DreamWorks struck a five-year deal for Universal to market and distribute DreamWorks productions.
Kelly could not immediately be reached for comment.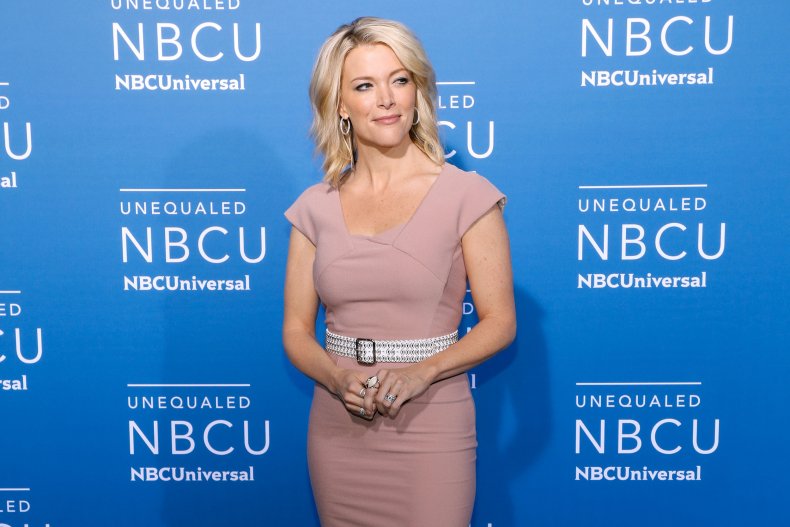 The former NBC host's non sequitur notwithstanding, Kelly's comments also drew derision on social media for what people deemed a defense of her controversial comments about blackface during an October 2018 segment on Halloween costumes.
While speaking about Real Housewives of New York's Luann de Lesseps making her skin darker for a Diana Ross Halloween costume, Kelly said: "People thought that was racist. Who doesn't love Diana Ross? She wanted to look like Diana Ross for one day ... I don't know how that got racist on Halloween."
Community actress Yvette Nicole Brown responded on Twitter: "This privileged twit still doesn't get it. She will NEVER get it. Can someone tell @megynkelly that her 'confusion' as to why blackface is problematic expressed on the @NBC show she did not earn nor deserved was not a #NecessaryConversation? #ThisHorribleChick #FixItJesus"
Collider editor Matt Goldberg tweeted: "The fact that Megyn Kelly thinks she should be held to the same standards as an actor in a farcical comedy tells you everything you need to know about Megyn Kelly."
After NBC pulled the plug on Megyn Kelly Today shortly after the controversial blackface segment, Kelly finalized her exit from the company in a deal reportedly worth $69 million in January 2019.
The former Fox News host, who was out of the spotlight for much on 2019, has begun re-emerging in the media in recent months including an appearance on Fox News in October. Kelly has also been announced to appear on HBO's Real Time with Bill Maher this coming Friday.
Kelly has also been subject to further discussion following Charlize Theron's Oscar-nominated portrayal of her in the movie Bombshell, which tells the story of Roger Ailes' downfall at Fox News following allegations of sexual misconduct.
In a recent video responding to the film, Kelly admitted that she twirled for Ailes in his office, saying: "I was asked to do the spin, and God help me, I did it."
This article has been updated with additional details about the release of Tropic Thunder internationally.