Melania Trump's Ex-Aide Teases 'Trove' of Tapes as DOJ Drops Memoir Lawsuit
A former confidant of Melania Trump insists she has an "enormous trove" of recordings and documents to back up unflattering claims about the Trump White House made in her tell-all memoir, after the Justice Department dropped a lawsuit over her book.
Stephanie Winston Wolkoff alleged that funds for Donald Trump's inauguration may have been misused and cited Trump family tensions in her 2020-release Melania and Me.
The former Vogue staffer, who was dropped from her first lady advisory role in February 2018, says the claims are based on receipts and covert recordings of Melania Trump.
In an arguably unprecedented move, the DOJ sued the former volunteer adviser, alleging in a 16-page lawsuit that she had breached a non-disclosure agreement.
However, the Trump-initiated litigation has now been scratched under the new Biden administration in a one-page court filing on Monday. A DOJ official later told Newsweek the litigation was "in the best interests of the United States based on the facts and the law."
Wolkoff responded by insisting the former first lady had "opened Pandora's box" by involving the DOJ.
"The enormous trove of communications & documentations I possess and shared tell the true story about 'why' and 'how' the contracts were 'created' and 'terminated' and who was involved. TRUTH PREVAILS," she tweeted on Tuesday.
Only short extracts from the so-called "Melania Tapes" have so far been released.
In them, Melania can apparently be heard: calling Stormy Daniels a "porn hooker"; asking "who gives a f*** about Christmas stuff and decorations?"; and distancing herself from her husband's immigration policies.
Winston Wolkoff started making the recordings after being accused of profiting excessively from Donald Trump's inauguration, which cost a record $107 million.
Tax filings, first reported by The New York Times, showed the events organizing committee paid $26 million to company, WIS Media Partners of Marina del Rey.
A "person familiar with the firm" briefed to the newspaper that it had been created by Winston Wolkoff, however, her two people with knowledge of her role said she often invoked Mrs. Trump's name when making orders.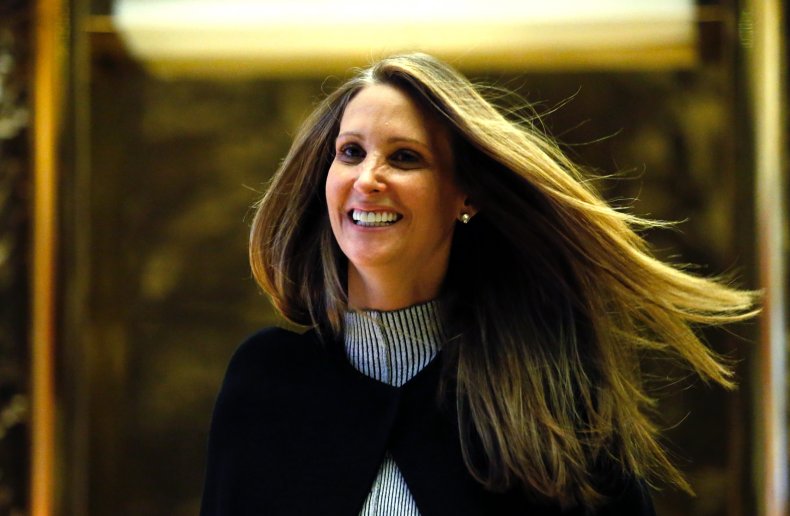 The mandatory Inland Revenue filings also showed that planners donated less funds to charity than had been previously publicized.
Stephanie Grisham, a spokeswoman for Melania Trump, said at the time the first lady had "no knowledge of how funds were spent" by inauguration planners.
Following the release of Winston Wolkoff's memoir, Grisham stated the book "not only wildly self-aggrandizing, it's just not truthful."