Jill Biden Urged to Reverse White House Rose Garden Changes Made by Melania Trump
Melania Trump is leaving the White House tomorrow to make way for the new first lady, Dr. Jill Biden.
Trump's departure has prompted calls for the incoming first lady to reverse the changes made to the White House's Rose Garden during the Trump era.
The newly designed Rose Garden was unveiled by Melania Trump on August 22 last year. The renovations included digging up trees, replacing bright floral beds with white and pastel roses, and laying down paved walkways.
The redesign caused outrage on Twitter at the time, with legions of people sharing before and after photos and accusing Melania of removing flowers and trees planted by previous first ladies.
As part of her changes, Melania removed the crab apple trees that lined the walkways and introduced a limestone walkway along the perimeter of the garden.
In a piece published by Melania Trump on the White House website on January 18, she spoke about her time as custodian of the landmark.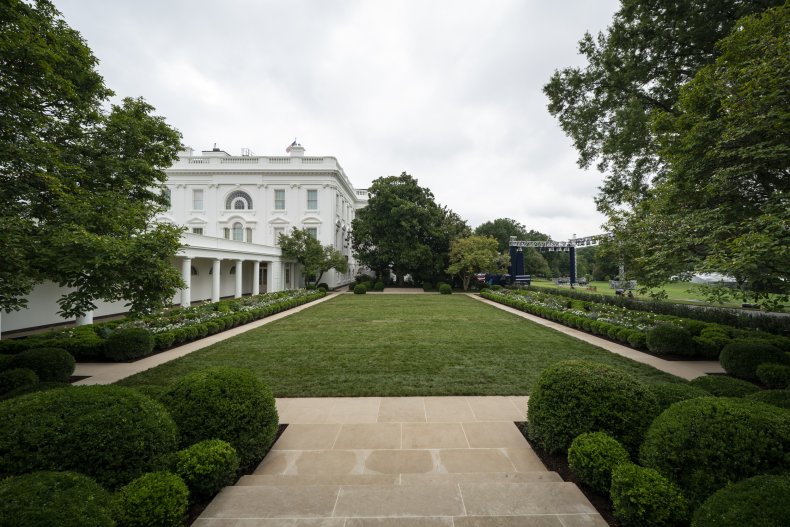 "As First Lady, and as the temporary custodian of this national treasure, I was inspired by the example of my predecessors," she wrote. "Their reverence for the White House, and their love of history ensured the long-term preservation of the building in which they both served and lived. In similar fashion, the projects that I have overseen during the last four years are ones which I believe will not only preserve the house's heritage but enhance the experience of its beauty and solemnity for generations to come."
As Melania's final day in her post as first lady is here, many Twitter users' minds are back to focusing on the changes she made over the last four years.
"I hope Jill Biden restores color and joy to the Rose Garden and that they either knock that stupid tennis bathhouse-lookin' thing down or put in a soup kitchen or something," tweeted NPR's Laura Lorson.
While television writer Nell Scovell added: "I can't wait for Dr. Biden to turn Melania's ridiculous tennis pavilion into an art center for DC school kids. And I hope that by spring, they restore Jackie Kennedy's rose garden."
Journalist Brian Karem tweeted: "I do miss the color of the old Rose Garden. Hopefully it will come back - including the crab apple trees."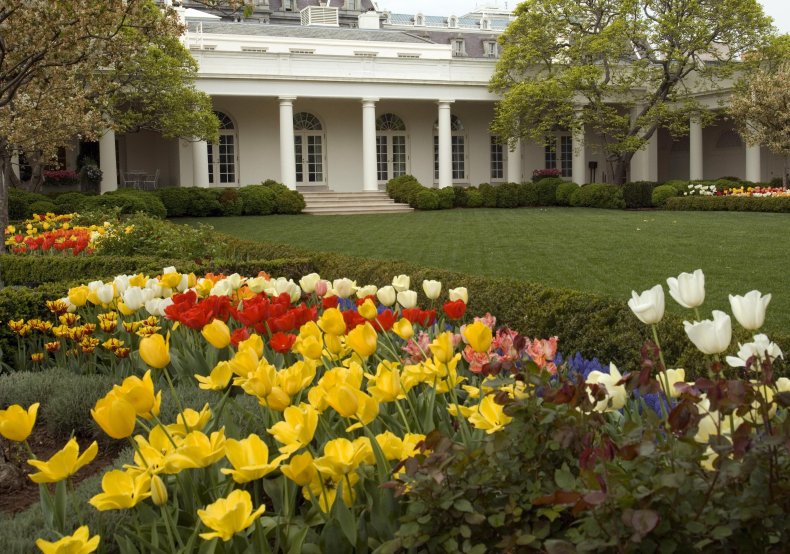 Ahead of tomorrow's inauguration, Melania has confirmed she will be breaking tradition by not giving her successor a tour of the White House.
A source confirmed to CNN that White House chief usher Timothy Harleth will welcome the Bidens.
On Monday, Mrs. Trump delivered her farewell speech in a video message posted to Twitter urged every American to "choose love" over hatred.
"I ask every American to be an ambassador of Be Best," she said in her speech. "To focus on what unites us. To rise above what divides us. To always choose love over hatred, peace over violence, and others before yourself."