"Melania Tapes" may exist as Stephanie Winston Wolkoff, a former adviser to the First Lady, Melania Trump, has revealed that she had recorded private conversations between herself and her former best friend.
Winston Wolkoff says that the tapes back up everything in her book Melania and Me: The Rise and Fall of My Friendship with the First Lady, which was published yesterday, on September 1.
The book is the first insider look into Mrs. Trump's life during and before the election and was written by Winston Wolkoff who became friends with Mrs. Trump in 2003 when she was Melania Knauss, the model girlfriend of President Donald Trump.
The "Melania Tapes" have not been released, but Winston Wolkoff claims the tapes back up the claims written in her book.
Melania and Me: The Rise and Fall of My Friendship with the First Lady discusses, among other things, Mrs. Trump's strained relationship with her stepdaughter Ivanka Trump and how Melania refers to Ivanka as "the Princess," and how she did not have "a human reaction" in response to allegations of Trump's affairs and the Access Hollywood tapes in which he talks about sexually assaulting women.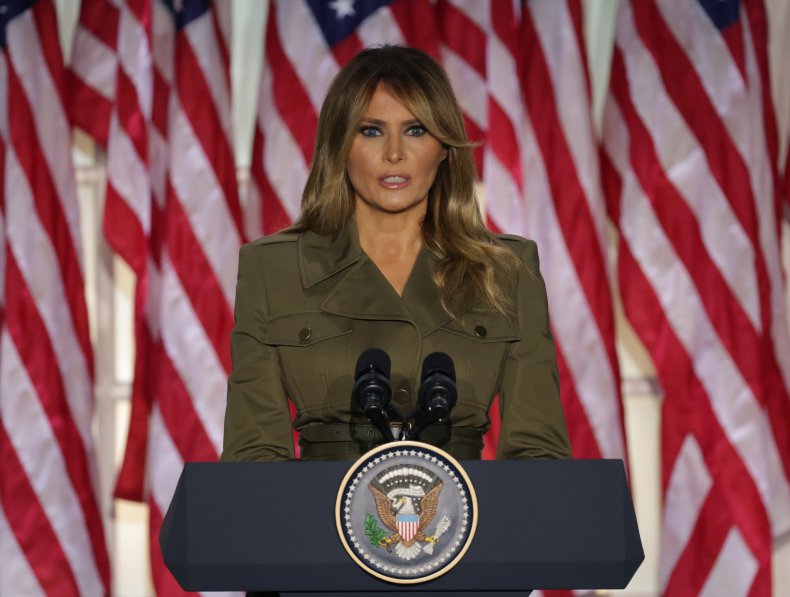 In an interview with ABC on Monday, August 31, Winston Wolkoff told Linsey Davis: "I can back up everything that's in the book, 100 percent," but in response to Davis' question about whether or not there are audiotapes Winston Wolkoff simply repeated that she can back up everything in the book.
On August 25, Mrs. Trump's chief of staff, Stephanie Grisham told MSNBC: "It's really unfortunate to take advantage of somebody's trust like that while being a friend," and on August 31, Grisham told ABC in a statement: "Anybody who secretly tapes their self-described best friend is by definition, dishonest. The book is full of mistruths and paranoia, and clearly based on some imagined need for revenge."
Then, on September 1, Stephanie Winston Wolkoff told MSNBC that she had in fact made audiotapes and that the Melania Tapes exist: "Melania and the White House had accused me of criminal activity, had publicly shamed and fired me, and made me their scapegoat.
"At that moment in time, that's when I pressed record. She was no longer my friend and she was willing to let them take me down and she told me herself that is the way it has to be."
Winston Wolkoff worked in fashion, as the former director of special events at Vogue and former fashion director of Mercedes-Benz New York Fashion Week at Lincoln Center, before working for the Trump administration as an executive producer and chief creative officer for the Trump inauguration and a Trusted Advisor to the first lady.
When local and federal investigators questioned the possible financial crimes committed in connection to Trump's, $104 million inauguration in 2017, headlines suggested that Winston Wolkoff had personally pocketed all or most of the $26 million paid to her firm.
Now, Winston Wolkoff has said that she made the audio recordings, or the so-called Melania Tapes, in an attempt to defend herself against the accusations, as she told MSBC: "I was going to do anything in my power to make sure that I was protected and at first I really did think maybe she would come to my aid, maybe she would tell the truth.
"She turned her back, she did, she folded like a deck of cards and I was shocked when she did it."